Various Methods of Collecting Oral Literature Materials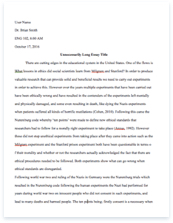 The whole doc is available only for registered users
A limited time offer! Get a custom sample essay written according to your requirements urgent 3h delivery guaranteed
Order Now
Literature of any people (whether oral or written) is not only the repository of peoples' wisdom, but it is also a reflection of peoples' customs, laws, and the ways of perceiving the surrounding world. As a unique expression of human thought, it represents extraordinary socio-cultural conditions in all human societies.
Today, with the significant increase of modernization within societies, oral traditions, alongside the native tongues, are rapidly being lost. Some of the sources of oral literature include-songs, chants, folk tales, myths, spells, epic poems, legends, life story narratives, historical accounts, ecological nomenclature, and narratives of traditional customs and practices. The element of skill development is very important in documentation of their oral traditions in the future.
The collection of oral literature is not only of great importance for the to a specific people, but it is also essential for a good understanding of many cultural phenomena that depend on the direct interrelationship between the different societies and the surrounding environment (e.g., taxonomies of biological and ecological systems, kin relationships, spacial orientation, and among others).
Oral literature is used to collect, preserve, and analyze human experiences. The oral literature process consists of numerous steps. Even before selecting a topic on which to focus an oral literature project, one must conduct a good deal of research to understand the state of the field.
Yow (1997) argues that oral literature is subjective and provides a critical understanding to the meaning of the past. When working with oral literatures, it is important to understand the complexities and the process of oral literature. Sommer and Quinlan (2002) provide a detailed, step-by-step guide to conducting oral literature interviews. They stated that goals, objectives, outlines and formation of course of action should be laid out prior, and these steps lay a foundation and groundwork for the rest of the process.
Oral literature are loosely used to uncover or fill in the ³gaps´ that exist in historical context through perspectives and experiences that have been largely ignored or voices that have been suppressed. Oral literature has been vital in uncovering and capturing the history of marginalized groups, communities of shared memory, political struggle and strife, and social history, while also being used to capture family histories, lived experience, and much more. Sometimes history is written for others without human experience or human voices. Oral literature about military experience, the Civil Rights Movement, and the Women Rights Movement, for example, have been written from mediated historical perspective and have thus lacked human perspective. Oral literature has been able to provide some of these missing pieces while also expanding, uncovering, and providing new layers of content to these existing bodies of literature.
Ethnographic questions are used by the researcher to gather cultural data. Ethnographic interviewing is not simply doing an interview. Instead, it is an elaborate system of a series of interviews structured to elicit insiders' cultural knowledge. The groups are generally composed of 7 to 10 people (although groups range from as small as 4 to as large as 12) who are unfamiliar with one another and have been selected because they share certain characteristics relevant to the study's questions. The interviewer creates a supportive environment, asking focused questions to encourage discussion and the expression of differing opinions and points of view. Narration is an active process in which one engages in the oral history process, and the next step is to take narrators words and piece them together into a narrative. Narrative is the foundation of the oral literature process. When focusing on the narrative, the oral historian not only explores what is being said, but also how it is being communicated, and how the narrative is organized, shared, and constructed.
The interview process allows for the narrative to be shared. The narrative takes on a deeper meaning when exploring it for patterns, logic, linguistics, language, and consciousness. Narratives will vary from one person to another, but are also affected in narration by the interviewer. It is more than just sharing a story²narratives help define human experience and make sense of social, cultural, and life occurrences. When shared, the narrative is constructed by memory, communicated as a narrative, and then explored by the oral historian for deeper meaning, understanding, and validity
Folklore is often associated with oral literature and can also be referred to as folk literature. Folklore is defined as a form of oral tradition. Some examples of folklore include epic ballads, legends, poetry, and oral traditions passed down from generation to generation. Folklore, like a narrative, is found in cultures where there is little or no written record. Folk literature is normally stories/traditions shared about a certain culture, peoples, communities, or groups that explore events or personal experience. This is found in tribal and Native American cultures.
Oral literature can be utilized to broaden historical foundations to include voices of those impacted by mechanical technology, economic downturn, ethnic and racial discrimination, land ownership, and more. People tend to compare and critique the past with the present, which provides value to their own experiences and memories.
Related Topics