A History of the World in 6 glasses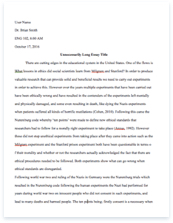 The whole doc is available only for registered users
A limited time offer! Get a custom sample essay written according to your requirements urgent 3h delivery guaranteed
Order Now
In A History of the World in 6 Glasses, Tom Standage informs readers on what he believes is to be the six beverages that has shaped our past, present, and future. The six drinks mentioned are beer, wine, spirits, coffee, tea, and Coca-Cola. Within the chapters, Standage talks about each beverage and their origins, uses, and the overall impact they have made in the world. Although each beverage influenced history in different ways, specific drinks were similar in one way or the other. The six beverages mentioned are able to be divided up by social, political, and economical aspects. Beer and wine were similar since they were both considered social drinks, coffee and rum both resembled their political needs during the American Revoluton and Enlightenment period, and Coca-Cola and tea shared an economical characteristic since they were intensely popular from the start and reached a global market.
Beer and wine both shared a social aspect in the world. Beer, one of the first drinks to have emerged after water, was also known to have been one of the first social drinks. Because beer was made using grains, it was known to have been consumed through straws to filter out debris. Pictograms often depicted two individuals drinking beer from a shared container from two straws. Sharing a drink with someone then became known to symbolize hospitality and friendship, since it was drunk from a shared vessel which represents equality and togetherness 18. This was similar to how wine was consumed in Greece, which had become known as a social drink also. In Greece, men often went to banquets called symposion, where participants drank from a shared krater.
Like beer, this represented friendship and equality. It was during symposions where individuals pursued pleasure and philosophical enlightenment. This however, differed from the Roman equivalent, called a convivium. Conviviums differed greatly from beer and the idea of equality through a beverage. These gatherings were an opportunity to emphasize social divisions, not set them aside. Here, drinkers would be served different wines depending on their positions in society. It generally was a banquet which reflected the Roman class system, based on the notion of patrons and clients (Standage 78). Still, to this day beer and wine are both used as drinks during social gatherings. The idea of hospitality and friendship still reflects through each person's glass. Although beer and wine differed on how they were consumed, the basic idea of togetherness still lives on.
As politics began to rise, beverages such as spirits and coffee played a pivotal role in the course of history also. Whisky, a form of distilled spirit, became an important beverage during the establishment of the United States. In 1971, Alexander Hamilton imposed a federal excise duty on the production of distilled drinks to pay off the vast national debt during the Revolutionary War and many settlers complained. The disagreement over whiskey exercise showed a deeper divide over the balance of power between the states and the federal government. The suppression of the Whisky Rebellion was the first tax protest to take place since independence, forcefully showed that federal law could not be ignored, and from then on proved to be an impacting moment in the early history of the United States. This was similar to the impact of coffee during the Enlightenment period.
In France, coffeehouses in Paris became meeting places for intellectuals and became environments for Enlightenment thought and centers for revolutionary ferment. French coffeehouses also emphasized the contradiction that even with the advances of the Enlightenment, progress in the social and political spheres had been stopped by the dead hand of the ancient regime. With the public becoming more anxious and angry, King Louis XVI had to call the States-General, an elected national assembly, for help for the first time in over 150 years. Overall, both beverages led to the people standing up against their leaders in order for change to happen.
Both caused war due to the lack of leadership and led up to more independence and showed the power of the love of a beverage. However, both differed in the way that spirits were alcoholic, while coffee was not. Spirits became known to be intoxicating and had predictable consequences for work, unlike coffee which came to be the beverage of scientist, businessmen, and all intellectuals. Unlike spirits (or alcohol in general) which left the drinker relaxed and mildly inebriated, those who drank coffee began the day alert and stimulated and the quality of their work improved.
Tea and Coca-Cola became powerful beverages for trade, globalization, and economics all together. Tea had started in China but soon spread to Europe where it was consumed by almost everyone. The popularity in Europe was immense; official imports had grown from around six tons in 1699 to eleven thousand tons a century later. These numbers do not include the amount of smuggled tea, which at the time was popular. During the Industrial Revolution, tea was the beverage best suited for the working arrangements and helped industrialization since it did not dull the mind but instead sharpened it due to the caffeine. In the 1770s, tea smuggling into Britain was at its peak, which resulted to the Tea Act of 1773 which was a government loan of 1.4 million pounds so they could pay its debts and also the right to ship tea directly from China to America.
This caused American colonists to boycott British goods where they refused to pay tax to the government in London. In March 1774, the British government responded by closing the port of Boston until the East India Company had been compensated for its losses. This fight over tea was in turn a big step toward Britain's loss of its American colonies. The popularity of tea resembled the demand of Coca-Cola. . During World War II, the Coca-Cola franchise was closely associated with the American armed forces. They discounted bottles of coke for men in uniform and made drinking Coke more accessible during the war by placing portable Coca-Cola dispensers in jungles and submarines.
During this time, Coca-Cola emphasized the totemic nature of the drink to America's servicemen and began to create advertisements using soldiers and sailors with the beverage, making it a time of prosperity for the company. Coca-Cola came to be associated not just with America but with the broader Western values of freedom, democracy, and free-market capitalism. Overall, drinking Coca-Cole became a symbol of freedom. The success of the company was like nothing that has ever been seen. No single product is more representative of globalization than Coca-Cola. No other company can ever match it for global reach, visibility, or recognition. Both tea and Coca-Cola were comparable by their popularity and market distribution throughout the world.
They were similar to the way that both were used as medical treatments when they first emerged, but eventually became beverages for everyday thirst. However, even with the global popularity, both drinks still contrasted in many ways. Tea was a staple drink during the Industrial Revolution which gave workers energy with the caffeine, while Coca-Cola became the drink associated with the American armed forces which symbolized freedom. Tea came to show Britain's power and became widely loved by Britain, while Coca-Cola emphasized the United States globalization and was loved by everyone around the world.
In A History of the World in 6 Glasses, Tom Standage wrote about six beverages: beer, wine, spirits, coffee, tea, and Coca-Cola. Each differing by their origins, uses, and impact in the course of history, these beverages can be separated by their similarities between social, political, and economical aspects. Beer and wine resembled by their uses as social beverages, but differed because beer brought people together while wine separated them. Spirits and coffee were similar by their roles in politics during the American Revolution and Enlightenment period, but contrasted as spirits dulled the mind while coffee made the mind more alert. Lastly, tea and Coca-Cola were both associated with economics, by their popularity and global reach, however both varied by the audience they were marketing towards: tea for Britain and Coca-Cola for the United States and then eventually the world.
Related Topics