"Tattoos on the Heart," by Gregory Boyle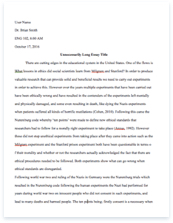 The whole doc is available only for registered users
A limited time offer! Get a custom sample essay written according to your requirements urgent 3h delivery guaranteed
Order Now
In "Tattoos on the Heart," by Gregory Boyle, Boyle experiences how to deal with gangs. The novel, a compelling story about gang violence and one man's response towards giving those buried within it, tells a story of gang members working for a chance of redemption and solace. Can others be seen as fathers or even as a role models when gang life is such a large force in their lives? Through the story gangbangers that try to change themselves for the pursuit of a better future and a desire to succeed and escape gang life, Boyle tells an emotional, human story about life in the Los Angeles barrios. Boyle characteristics represent him as a father for three gang bangers: Joey Cesar, and Scrappy. While others around him resorted to violence as the only answer to gang activity, Boyle was one of the very few that used love, compassion, and the promise of a hopeful future as a tool to combat poverty and the oppressive nature of the gang members' circumstances.
The three gangbangers and their journey towards being functioning members of society embodies the qualities of Boyle as a father and mentor they never had. Scrappy comes to see Boyle after a couple of years. Boyle got an unexpected shock when he saw Scrappy. He comes back to Boyle because he wants to change himself in a good way. He says to Boyle "I know how to sell drugs, to gangbang, shank fools in prison, but I do not know how to change the oil in the car, to park, and to wash my clothes except in the sink of a cell." Scrappy is the one who is looking for Fr. Boyle after all these years. The fact is Boyle realized how desperate change he wants so he hired him to work for him. Even thought scrappy was killed at the end, the fact is he changed his life around Boyles company after couple of years.
Joey likes hanging out a lot and had mastered it. He applied at chuck e cheese and got hired. He went to meet Boyle and tell him that he got a job, but he was ashamed and did not know how to tell him. Boyle congratulated him and asked him what his position was. Joey told him his position; "I'm a rat" feels ashamed of wearing the rat suit all day (Boyle 118). Joey does not want the homies to know where he works because he will get made fun of. Boyle is trying to convince joey that his job is great but joey realized it is not a great job. Joey is about to become and wants to work for his son. He wants to be there for his child and as a father wants to be seen as a workingman and someone whom he can look up to.
Cesar is a "homie" to Boyle since he has known him for most of his life. Cesar's story is one of tragedy and uncertainty: he was in jail for couples of years. Once he was out, he decided to give Boyle a call to improve his prospects. While temporarily living with a friend, Cesar's girlfriend leaves him, burning his clothes as a means of equating the field after a violent argument. He contacts Boyle, tells him about his desperate situation, and lets him know that he has no money and he needs help. Boyle takes Cesar shopping. After dropping Cesar off, Boyle sees how alone Cesar is. At three O'clock in the morning, Cesar calls Boyle and asks, "have I been your son?" to confirm that he has a father to look up to (Boyle 31). He wants to let Boyle know that he has looked up to him as his father ever since they met. Boyle confirms the notion that he has been a father to Cesar—he verifies the fact that aiding Cesar and allowing him to escape his predetermined and gang-related past was his goal Once again, Boyle shows compassion towards those afflicted and yet again, the reader can see the empathy and concern that resides within Boyle's actions.
The fact is that they all relate as evidence they look up to Boyle as fatherly role model, a honest person and a person who can help them change. According to their own life with their fathers, they did not have a good experience. Not having someone giving love and being there for them, made them join the gang. After they meet Boyle they realized of having a fatherly person, someone who cares about them in their life. They see the amount of trust he has in them for them to succeed in life. There is intimacy between the relationship among Boyle and themselves. They all have honesty among each other. Seeing Boyle the way he nurtures everyone and how he helps them, they want to change themselves and want to become like him.
They see him as a father and want to become like their father because of the way they earned respect from him and love as well. My father is some who has sacrificed a lot of his lifetime. My father has never let an opportunity go and has never allowed any time to go to waste when it came to his own prosperity or his children's. The fact is he didn't attend my races or even be part of special occasions, but he always made it up to me by using financial resources to support me and my interests. He always use to give me money before my big races so if I ever got hungry, I would have something to eat. Moreover, even though he works everyday he takes time out to spend quality time with my brothers and I from his busy schedule. Instead of siting o the computer once he comes home, he likes to take us out to eat, whether it be a subway sandwich or something local. His interests in his sons is further personified when he asks questions like, "How is school? Is there any thing you or your brothers need?" It's good to know that there is someone who cares and is willing to support you, whether it's your mother or father, they know the importance of good nurturing and a good familial background, whether it be financial or social.
Well, I am glad to have a father who appreciates what his sons do and loves them, despite the small inconsistencies that may be present. He expresses love in so many ways that we never need to think consciously about the need to be loved. He is always trying his best to make me and my brothers better, more well-rounded people and members of society. Affection has a lot to do with fatherhood. Showing love through hugs and kisses is not all to showing affection. Kids need to feel the different ways the father expresses love. A child cannot read their fathers mind and a child will not always assume his father loves him. The child needs to see, feel, and hear the love. Spending time with the child brings a lot of affection. Asking the child "Who did you enjoy talking with the most? Did anyone have anything fun or interesting to talk about?," shows them how much you care about their daily life and how much you love them.
They know they have someone to look up to at all times and know that someone is there to guide them. Children want their father to be strong and to provide them with leadership skills. Being too permissive, overly domineering or utterly indifferent toward your child will not show any affection and won't allow for the relationship between you and your child to grow. So take frequent opportunities to assert your influence. Give them guidance or tell them you support their decision on some matter, or even that you disagree with their decision but respect them for making it. Show them the right and wrong path without scolding at them and making them understand is always better, rather than simply denying. Discipline and father hood Help your child understand that your decision to discipline him or her was made not out of thin air, but because you care enough about them to want to teach them right from wrong. Granted, convincing any child that discipline is your way of showing affection will be next to impossible, but it does show them you care.
Being a father means having a lot of patience. By being peaceful, it helps the relationship get stronger amongst children's. Also, it creates that strong bound. In an article a father told his son "Learn to enjoy the process of change." (Arnold). Everything happens according to God plans, and we should love the way things work out cause it's better for us. It is hard in the beginning but it is learned and enjoyed at the end with the precious moments. In conclusion, Joey Cesar, and scrappy these gangbangers did not had father with strong leadership skills or even to discipline them, but looking up to Fr. Boyle had a great impact on them cause, he know "How to deal with gangs". Even though these men did not have any positive role models from their fathers, but looking up to Boyle they have become positive role models and have changed themselves in a good way.
Related Topics