Challenges for Humanitarian Action the Case of Colombia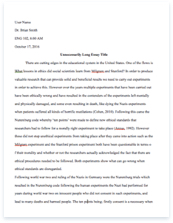 The whole doc is available only for registered users
A limited time offer! Get a custom sample essay written according to your requirements urgent 3h delivery guaranteed
Order Now
Natural disaster and armed conflict – Challenges for humanitarian action The case of Colombia Abstract The paper discusses humanitarian action in the case of complex emergences and natural disaster highlighting relation between them. Considering multiple security threats arisen in recent years in the world humanitarian response has become more demanding and difficult to implement. The paper elucidates challenges for humanitarian action as well (the denial of humanitarian access, abuses of main principles, problem of coordination and manipulation of humanitarian actors and etc.). The arguments and conclusions are based on the case study – situation in Colombia where natural disaster (floods) and its consequences are aggravated by armed conflict proceeding for years in the country.
Introduction A final peace and security in the world have not been achieved so far. International as well as internal conflicts still occur posing serious threats to human beings. Neither natural disasters have decreased in frequency and gravity especially in states with high level of vulnerability to them. Moreover, in some cases both natural disaster and armed violence take place at the same time, which makes situation more complicated and difficult to cope with. Examples showed that there is a great link between these two events related to the issue of risk reduction, allocation of recourses and so on
Nowaydays
humanitrian action faces more difficult and complex challenges.
Esspecially when we talk about cases where natural disaster and armed conflicts take place simultaneously. To better understand the disscussion given below, first we should give some defition to the concepts in order to avoid misunderstangings . Thus, I will define main terms related to humanitarian action and emergencies then discuss limits and extents of humanitarian action. Defitions of related concepts When we speak about response of humantiarian actors, we mean humanitarian action rather than humanitarian assistance. Difference between those two concepts are important and basic. As humanitarian aid means response to ergent situations induced by man-made or natural disaster intending to save lives, alliviate suffering of a crisis affected people. Whereas humanitarian action is not only short term relief but it includes further steps and activities. Humanitarian action has long term objectives as well claiming to mitigate causing factors (preparadness and risk reduction, programmes for rehabilitation, restitution). As I have already mentioned humanitarian action may refer to both armed conflicts and natural disasters.
According to the International Humanitarian law armed conflicts can be international (war among two or more states) and non-international (conflict where governmental forces are fighting against insurgents or armed groups fighting among themselfs). Nowdays internal conflict happens more often and it poses serious challenges for humanitarian actors. Humanitarian assistence is very importnant when disaster occurs as society is not able to deal with problems by own recources because of serious human, material, economic or environmental losses. As the paper discuss humanitarian action in complex emergencies, its important to define this term as well. Complex emergencies are political in nature. The official definition of it is given by OCHA (Office for the Coordination of Humanitarian Affairs) – ,, a humanitarian crisis where there is total or considerable breakdown of authority resulting from conflict and where multi-sectoral, international response is required that goes beyond The mandate or capacity of any single agency and/or the ongoing UN country programme." To look into details we can emphasize important features: there should be serious violence and significant damage to societies, where the involvement of large scale humanitarian assistance is required however political constraints defer humanitarian action, moreover there is significant risks concerning humanitarian workers.
Looking for deeper Linkages between Natural disaster and Armed conflicts From one sight there is no correlation between Natural disasters and armed conflicts, but if we look deep into details and discuss some cases where both of them occur at the same time we will see that it is not a simple coincidence. During the last five years at least 140 natural disasters occurred in countries where complex emergencies, conflicts have been presented as well (Buchanan-Smith & Christoplos, 2004) . Thus, natural disaster can be aggravated by armed conflicts. Colin Walch discusses relations between these two events. However he mentions that causing factors for natural disasters and armed conflicts are quite complicated and not easy to distinguish, as there can be some overlaps. For example, poverty increases the vulnerability to the armed conflict as well as natural disasters. Walch (2011) provides analysis of general consequences of armed conflicts related to natural disasters. First, armed conflict reduces resources away from disaster reduction and management and makes these limited resources less effective.
As important part of recourses are used during armed conflict there are limited recourses left for other actions (for example natural risk prevention or mitigation). Furthermore, armed conflict may drive attention from natural events and consequently lead to ignorance of alarming issues and threats related to natural disasters ( some times natural hazards occur not because it was inevitable but in a result of lack of attention to preparedness mechanisms). Moreover, armed conflicts can damage infrastructure and poses other risks. As we see armed conflict reduces potential recourses that can be used during natural hazard. Second linkage that Walch emphasize is that armed conflict slows and limits the access to disasters victims. During armed conflicts some regions are highly vulnerable because of security reasons therefore humanitarian relief is limited and is not accessible to victims properly.
Another consequence related to armed conflict is that communication and coordination between the central government, the local authorities and the population become extremely difficult (Walch, 2011). As a result there is no proper, effective preparedness mechanisms and the management of natural disasters as cooperation is basic requirement to response natural disasters respectively. Moreover, armed conflict threatens social capital and cooperation between different groups. As Colins argues that feature of social group such as trust, norms, network can enhance efficiency of coordinated actions, however it can be damaged by armed violence resulting in less collaboration among the society. To conclude armed conflicts cause social vulnerability and institutional weakness. Moreover, displacement induced by armed violence exacerbates other risks (related to hazard-prone areas, spread of new disease). Armed conflicts deter humanitarian access, provision of humanitarian assistance and recovery actions after difficult. conflict can divert recourse which might otherwise natural disaster are under the threat. And prevention of risk of natural hazards become more used for natural disaster. Furthermore, natural disaster may damage infrastructure, which on its own account can cause natural disaster.
Challenges for humanitarian action – the case of Colombia Colombia is one of the best example of humanitarian crises where the violence of the internal armed conflict has played indirect role in occurrence of natural disaster as local capacity to cope and respond to natural disasters weakened by years of conflict and unchecked exploitation of forests increased the risk of floods and landslides (Buchanan-Smith & Christoplos, 2004) It will be interesting to discuss current challenges for humanitarian action regarding its work in the event of natural disaster and complex emergencies in Colombia as many gaps and difficulties have revealed. Colombia is prone to natural disasters, the 1985 Nevado del Ruiz eruption that cost the lives of nearly 22.000 people. Many argues that the high loss of life could have been avoided if the government had acted properly. Ten years later Colombia was affected by an earthquake in the Eje Cafetero region that killed 1186 people, then suffered from flooding in Atrato Medio. The department of Cordoba and Cauca have been seriously affected by the 2010 floods (Walch, 2011).
Moreover, the situation is already aggravated by armed conflicts. As a result of the internal armed conflict in the country it has the second highest number of internally displaced persons in the world (between 3.52 to 4.93 million people, according to different sources). The Colombian conflict caused Great number of civilian deaths Violations of International Humanitarian Law and recruitment of children and young people by armed groups persist. As a result of the conflict, many rural communities face restrictions on movement and are deprived from basic goods and services. Challenges for humanitarian action Despite existing conventions and treats which try to actions in practise. In the cases of Complex emergencies we can mention different factors which contribute to the shrinking of humanitarian space: the sophisticate strategies of governments or rebel groups in carving out anti-humanitarian space; subordination of humanitarian actions to political agendas; the shortcomings of humanitarian agencies in defending their space.
Thus, there is a high risk that humanitarian action may be manipulated threatening main principles humanity, impartiality, neutrality and independence. It's important to mention that state has responsibility to take care of people living on its territory, however the task becomes more complicated when government that provide humanitarian funding is an actor in conflict as it poses issue of independence and neutrality under the question. Colombia is a good example to discuss. The government achieving of Columbia uses humanitarian action as an instrument for objectives regardless humanitarian principles. provide legal base for humanitarian action to react, it is not easy to implement all those principles and non-humanitarian
Government forces directly provide humanitarian assistance in response to IDPs needs but also to "win hearts and minds". Nations Agencies and other humanitarian This causes confusion in mandates, actors NGOs. Because Instead of responsibilities and concepts and poses security risk to the population and United maintaining the distinction between civilian and combatant, the Government uses civilian population with military purposes, for example, paying money in exchange of information that is used for military action. (The humanitarian crisis in Colombia, caused by the armed conflict; International organizations Position Paper, Colombia, 2011). As we have already mentioned there is a great challenge regarding differentiating Combatants and Civilians as civilians often become military targets. Sometimes humanitarian agencies fail to prevent assistance distributed for use by civilians and vulnerable populations being used by combatants and warring factions. Moreover there is a high risk that humanitarian assistance may prolong the conflict. As a resource being provided into areas of ongoing conflicts, can be used by warrior groups instead of intended beneficiaries.
In the case of Natural disaster and complex emergencies access of humanitarian action can be difficult, because of armed conflicts and security, access can be restricted through poor or damaged infrastructure and natural events. Disaster risk reduction is one of the most important action to minimize probability of disaster occurrence, however when there is armed conflict such measures is very difficult to implement. As often Humanitarians focus on complex political emergencies at the expense of attention to vulnerability to natural hazards. Difficulties are concerned to security issues, where humanitarian agencies are disturbed , moreover their security is under the danger as well.
Due to lack of information natural disaster is left without consideration, because while armed conflicts occur whole attention is paid to that event and sometimes risk are not assessed enough to act in order to avoid and prevent natural hazard from happening. Complex emergencies pose question of accountability actors of armed conflict and humanitarian agencies operate in a context of absent or severely weakened national accountability mechanisms. Another Challenge is related to cooperation and coordination among humanitarian actors which is not always easy to achieve. Often, agencies become lopsided in their focus on one type of emergency rather than on both. In Atrato Media in Colombia, for example, some humanitarian agencies focused only on conflict, even when they were working in an area affected by natural disaster. The responsibility for responding was left to state institutions or the Colombian Red Cross whereas the response to the floods could have been more effective by the involvement of these humanitarian agencies (Buchanan-Smith & Christoplos, 2004) .
Coordination with national authorities is extensively difficult in complex emergencies. Coordination structures and mechanisms, which exist within the UN system and the NGO community, are rarely strong and effective. Actors involved in the response have their own purposes and intentions. Together government, UN and NGO actors around the two central themes of response to conflict and natural disasters exist in a permanent state of tension. Moreover, the government of Colombia is focused on improving the image of Colombia on the International stage and acknowledges neither ongoing state of internal conflict, nor the need for external assistance for humanitarian response (Glyn Taylor , 2011). Conclusion Looking at the different cases we will see that significant number of them experience natural disaster as well as armed conflict.
As the situation in Colombia suggests armed violence had indirect impact on natural disaster, because years of war have reduced countries capability to deal with other threats, moreover lack of attention to preparedness measure and risk reduction played important role. we still witness different conflicts and natural disasters (exacerbated by climate change and human induced activities), where humanitarian action is very important. There are some endeavors to enhance effectiveness of humanitarian action in Columbia as well however there are still problems which require improvements. In addition to all abovementioned, situation is exacerbated by other challenges posed to humanitarian action, lack of cooperation between humanitarian agencies and local authorities, difficulties related to humanitarian access, intention to use humanitarian action for own purposes and violation of other international laws and principles have been observed. To conclude, unfortunately, new world does not give us hope that problems of conflicts and natural disasters will not occur in the near future, thus humanitarian action remains extremely important and essential for people's lives and their security.
Bibliography
Allen, T. and Schomerus M. Complex emergencies and humanitarian responses ; 2012, University of London Bernard V. Editorial: The future of humanitarian action ; International review of Red Cross; Volume 93 Number 884 December 2011 Margie Buchanan-Smith, Ian Christoplos Natural disasters amid complex political emergencies Humanitarian Exchange; Number 27, July 2004. Duffield M.' Complex Emergencies and the Crises of Developmentalism , IDS Bulletin 25.4, 1994 Institute of Development Studies 1994 www.genderandpeacekeeping.com/resources/4_complex_emergencies.pdf Taylor G. Independent Review of the Value Added of the Central Emergency Response Fund (CERF) in Colombia, 18 July 2011 Walch, Colin (2011) Armed conflicts and the management of natural disasters: toward a greater understanding of the linkages Department of Peace and Conflict Research and Centre for Natural Disasters Science, Uppsala University Humanitarian Exchange, Number 45, December 2009 The humanitarian crisis in Colombia, caused by the armed conflict; International organizations Position Paper, Colombia, June, 2011 www.svenskakyrkan.se/default.aspx?di=821720
Humanitarian Response to Natural Disasters ; A briefing paper prepared by the
Humanitarian Policy Group for the International Development Committee inquiry into Humanitarian Response to Natural Disasters; May 2006 Overseas Development Institute www.odi.org.uk OECD (1999) Guidance for evaluating humanitarian assistance in complex emergencies, OECD Publishing. Glossary of Humanitarian Terms, August 2008, ReliefWeb Project www.reliefweb.int/glossaries
Related Topics