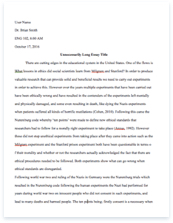 The whole doc is available only for registered users
A limited time offer! Get a custom sample essay written according to your requirements urgent 3h delivery guaranteed
Order Now
Bullying is a growing problem hat generally happens at school. Bullying can cause a negative change in someone's life. It can make the victim to be depressed and isolated from the society. Bullying is growing worse each year since bullying can now happen outside of school premises through cellphones and Internet.
"Bullying is the most common violence in our society: between 15 percent and 30 percent of students are bullies or victims. Direct physical bullying increases in elementary school, peaks in middle school and declines in high school. 25 percent of teachers do not see anything wrong with bullying or putdowns, and get involved only four percent of time."(Cohn and Canter, 2003). Teachers are falling short to stand against bullying, they hate the teasing but the problem is many feel incapable of doing about it.
An article by Newquist, " Bully Proof your School" revealed some statistics that as many as 7 percent of students in the united states stay home at least once a month because of bullies. However, in a recent study by Clarke, "The Distribution trends of modern Bullying" shows that 24 percent of high school students does not feel safe at school. Each year, the percent of bullying in school increases that the students feel unsafe attending school.
An article by Kan-Rice, "School Bullies Are Often Also Victims; Feeling Safe Reduces Youth Bullying." Stated that 36 percent of the youth reported having been in physical fight; 9 percent use a weapon to threaten someone; 11 percent had been arrested in school at least once during the past year. Furthermore, 33 percent of participating high school students feel violence in an issue at their school by Clarke, Mandy J. " The Disturbing Trends of Modern Bullying"
Related Topics