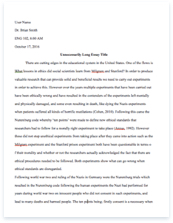 The whole doc is available only for registered users
A limited time offer! Get a custom sample essay written according to your requirements urgent 3h delivery guaranteed
Order Now
In Besi Heads short story "Life" the main character is murdered by her husband. He gets sentenced by a white judge to only a few years in prison. In Heads short story "The Collector of Treasures," the protagonist, Dikeledi, murders her husband and is sentenced to life prison. By putting these two short stories into their historical context to be analyzed, it would be so clear that there are certain issues that has been raised during the events of these stories like; sexism, representation of women, the new stereotypical images that has been created by the colonizers in the mind of many African men. I will discuss these issues in relation to these short stories and Amina Mama's essay.
Although the two characters have been committed the same crime which was taken a human life; they didn't have the same punishment. For me, I think the judgment was based on sexism which made it unfair judgment. It's true that men and women are physically, emotionally, and mentally different and each one has his own way to see things so they can't have the same punishment even if they committed the same crime. According to this statement women may have a reductive sentence, because they are more passionate and easily lose control of themselves unlike men. But what we see in these short stories is the other way a round.
"The judge who was a white man and therefore not involved in Tswana custom and its debates was as much impressed by Lesego's manner as all the village men had been. 'This is a crime of passion,' he said sympathetically. 'So there are extenuating circumstances. But it is still a serious crime to take a human life so I sentence you to five years imprisonment" (Bessie, Head 'life' 46)
this example prove that the universal exist of sexism that the white judge who is not familiar of their customs and culture did have a discriminate judgment just because the killer is a man regardless to what he did.
As feminist reader I can see clearly who mush women were struggling to have a peaceful life. I'll bring evidences from the texts I have to support my argument that these two sentences are a sign of discrimination against women in other words it means sexism.
Women for along period of time suffer from being ignored, inferior, misunderstanding, sexism. In both stories we are introduced to marriage relationships in which these two wives are victims of sexism in their marriage; for example the husband in Life story was a dictatorial man in his behavior. "He wasn't the kind of man to fuss about the house and during this time he only made three pronouncements about the house hold. He took control of all the money. She had to ask him for it and state what it was to be used for."(Bessie, Head 'life'43) In addition to, his vulgar altitude. "He didn't like the transistor radio blaring the whole day long. 'Women who keep that thing going the whole day have nothing in their heads,' he said." (Bessie, Head 'life'43) as a man in that society he has the power and the right to tame the freedom of his wife and control her as a doll. This poor ignored wife
"Found no one with whom she could communicate what had become an actual physical pain. After a month of it, she was near collapse. One morning she mentioned her agony to the beer-brewers: 'I think I have made a mistake. Married life doesn't suit me.'" (Bessie, Head 'life'44)
As a result of her statue with her husband she tried to back to her old ways of living to escape her pain and her agony. When the husband knew a bout this, he killed with cold blood. When the police came to him and say "'You have taken a human life and you are cool like that!' they said angrily. 'You are going to hang by the neck for this. It's a serious crime to take a human life'" (Bessie, Head 'life'45). Here, the police reaction indicates who awful and serious crime this man did so that they agree on hanging him for this not sentence him for five years imprisonment, moreover; it was clear that what he did was not a crime of passion because a after killing his wife he easy so calm with self control "he kept that cool, head-above-water indifferent look, right up to the day of his trial" (Bessie, Head 'life'45). So he was in full conscious when he did it. He didn't feel guilty or sorry which a signs of a dangerous sick criminal who deserve to be hang
According to Amina Mama "All such situations have a history" (Amina Mama253) she added :
"During the colonial period, new gender ideologies were introduced. Ideologies regarding women's and men's status across the African continent. Colonial gender ideologies were the product of both internal and external factors. And were fed by cultural and material condition which interacted in complex ways as we entered the post colonial epoch" (Amina Mama265) Amina Mama claims that during the colonial time anew gender relationship is formed with a new conciseness that provoke new ideologies and behavior done by the colonized people. This argument can be discussed in relation to Bassie head's story "The Collector of Treasure".
In the second short story, we can see a great decriminalization against women. The protagonist of this story is a woman who lived during "The Colonial era and the period of migratory mining labour to south Africa […] it broke the old, traditional form of family life [..] a man was separated from his wife and children" (Bassie head 92) this way of living has created a gap between the family members and it's alienate the father from his own family. This alienation would help to create a misunderstanding in marriage and in gender relationships.
It's obvious that the colonizer aim to destroy the social relations in order to have more control on the land and people as a result sexism and other form of violent a against women spread and practiced more then before and the misunderstanding between the two gender get more deeper . The man "worked for a pittance in another land in order to raise the money to pay his British Colonial pool-tax. [..] He then became the boy of the white man and a machine-tool of the south African mines" (Bessie head 92) in this field of the colonization role in creating such problems, Amina Mama claims that:
"The colonization process also transformed African gender relations in complex, diverse, and contradictory ways […] these transformation. And the dynamic between the colonial regime and the colonized society, varied across cultural classes […] and varied according to character of gender relations in the pre-existing social and political systems"(Amina Mama 258)there is a lot external and internal forces that work together and anew gender relationships.
In the second short story, the protagonist, Dikeledi, murders her husband and is sentenced to life prison. When I read this poor wife story I did feel great sympathy for her and the sentence she got is another evidence of sexism.
The husband "left his wife and three sons […..] To their own resources" (Bessie head 92) her husband was a careless and irresponsible all what he is looking for is to find new exciting women. The poor mother life became so hard. She has children who need money, upbringing, supervision, school, food, clothes.. etc she was all the way alone struggling to survive "she had not seen him in eight years except as a passer-by in the village […] he never talked to her or enquired about her life or that of the children" although her ignores her and her children, she was so powerful to keep up "Her life had become holy to her during all those years she had struggled to maintain herself and the children" (Bessie head 101)after she managed to live on her own sources, the evil man appeared, he didn't show up because he misses his family or feels guilty for leaving them alone. He just looks for his interest.
"Garesego displayed no interest in the children whatsoever. He was entirely wrapped up in himself and thought only of himself and his comfort" (Bessie head 103) so such man who wont care about his kids, he will dare to do any thing he want to do after he lost his normal senses of father hood from this point, killing him 'the evil man' was a self defense it was clear that she was a afraid of him "if I wrote back don't you dare put foot in the yard I don't want to see you, he would ignore. Black women didn't have that kind of power" " (Bessie head 101) the only power this woman has is to take the opportunity and silence this evil man forever.
I think all judges should study the cases and crimes in a sexless way, to avoid injustice and discrimination and achieve fairness. And hope that all violence against women and sexism to come to an end very soon.
Work cited
Mama, Amina. "Sheroes and Villans: Conceptualizing Colonial and Contemporary Violence Against women in Africa." Postcolonial Discourse: An Anthology. Ed. Gregory Castle. Oxford: Blackwell, 2001. 252-68
Head, Bessie. "life." The Collector of Treasures and Other Bostwana Village Tales. By Bessie Head. Oxford: Heinemann, 1992. 37-46.
Head, Bessie. "The Collector of Treasures." The Collector of Treasures and Other Bostwana Village Tales. By Bessie Head. Oxford: Heinemann, 1992. 87-103.
Related Topics