The Ultimate Gift Argumentative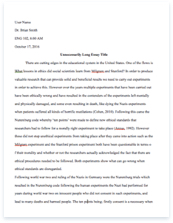 The whole doc is available only for registered users
A limited time offer! Get a custom sample essay written according to your requirements urgent 3h delivery guaranteed
Order Now
The story is all about valuing every little thing around you. In this story there is a Grandfather who wants his Grandson to learn how to value things around him that's why when his Grandfather passed away his Grandfather give him series of gifts: * The Gift of Work – in the story the grandfather wants Jason Stevens to learn how to work for his own needs. He wants him to know how hard it is to earn money. Not just making money he will never meet any hardships in his life if he faces problems because he can already do anything. * Learning:
I may not be working now but in the future I will work for my own needs. At first, for sure it would be so hard for me but after a few weeks or months either It would be simple I think… Hope so.
* The Gift of Money – this gift wants him how to know how to spend his money wiser. Yes he has everything here but he must also know the value of it there are too many people working hard for this just to have foods for their family, his grandfather wants him to know its worth. * Learning:
Money is the source of evil. We can imagine that money can be greedier for one of us. If we have a lot of money our life would be too risky. Money is not our sources in our life that we consider to boost our self-esteem into more greedy matters.
* The Gift of Friends – this gift thought him how to value or know the worth of friendship. At first he doesn't even care of the things he made or say to someone he only thinks of his self but afterwards he then realized
how important it is to have friends. * Learning:
A smart person is known by the good character and traits as a friend. A friend that a shoulder to cry on. A friend who would be with you no matter what. A friend indeed. A friend take me who
* Gift of Learning – this gift made him realized how important those simple things to his grandfather like a simple library though it doesn't really important to him on his childhood. * Learning:
Learning is ability to do so. Learn how to be with yourself to stand up for your rights. In ability to make yourself more confident in many ways. This can make you smarter.
* The Gift of Problems – this gift was all about on how to overcome having nothing in life no money, no shelter, and no food to eat. This gift wants him to start over again to know how hard it is on losing everything he has. He must face every challenge for him to be brave enough and be more victorious in the future. * Learning:
God will never give us a problem that we cannot solve. We struggle and fight. And if we choose the right you don't have a problem in your life.
* The Gift of Family – the gift wants him to know the real meaning of family. In the story Jason and his family had a thanksgiving that he thinks would help them to be more united but then it doesn't even change anything with his family. In the end he found the real family with Alexia and her daughter Emily they make him realized how important it is having a family and it is also important on how you'll make decisions regarding to your family. * Learning:
Family that prays together stays together. Family is our foundation of good moral values. Honor your family by keeping a good attitude even when you don't want to. A good attitude includes saying good words about them you can do it, it's worth a long life and win big points with your family is a great gift of God.
* The Gift of Laughter – this gift thought him how to laugh at problems. In life we face different problems but we must not forget how to laugh because this might lessen the hard feelings that we have. * Learning:
The best way to cheer you is to try to cheer yourself is to try to cheer someone else up. This gift is someone who can laugh with you in times when you have a problem.
* The Gift of Dreams – in this story Jason is some like in prison of his own self but even if he don't know if he has a dreams he learn how to fill up the dreams of others. * Learning:
Dreams are our greatest path in our life. We dream, we achieve our goal, dreams for me is a gift of God that even a child is want to dream beautiful. I am a dreamer with so much faith in life, because to dream is not impossible for as to achieve.
* The Gift of Giving – this was all about sharing what you have to others. Yes, Jason has everything here but he must know how to share his blessings to others that in need so much. Instead of spending it to non-sense things he just helps Alexia and Emily. * Learning:
Giving each other is a heartwarming, gift of giving can be more grateful and good decision likewise it is better to give than to receive, share your blessing by giving it to someone who use to know.
* The Giving of Gratitude – This was about how to outlook of things people did well to us. It is important to thank people who helped us it's not hard to thank them but through this they would feel better and happy without expecting something in return simple thanks would do. * Learning:
Gratitude is making our self-esteem more reluctant you find yourself more consider in your life as a gift of god. We are proud to be in a positive way.
* The Gift of a Day – this gift was about cherishing every second and every minute of each day with your loved ones. Life is too short to spent to non-sense things; we must appraise or give worth of the things we make with our family. * Learning:
For me this is a gift of God that we can never be forgetting in everyday life. Day is our greatest day every minute and hour. Think of positive day so that your life can be more meaningful and full of love be happy and be beautiful because god is our light in a day. Be thankful for the day that life's worth it.
* The Gift of Love – love is the most important thing. If you know how to love you'll be happy. But you must learn how to love first yourself before everything else. * Learning:
Life sees no bounds, no secrets, no limits but if you love through enough for your love ones you consider your self-esteem more positive in any ways don't love too much because we might be afraid to loose someone we love.
"Life is too short, so better be wiser spending it with your loved ones."
Related Topics