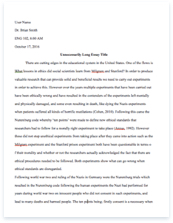 The whole doc is available only for registered users
A limited time offer! Get a custom sample essay written according to your requirements urgent 3h delivery guaranteed
Order Now
Problems of living in a big city
Most of the people like to live in a big city. Big cities are a good place to live in. But as any living area living in a big city has some problems that I will include in my essay.
Pollution in big cities is a huge problem because of automobile exhaust and the use of automobile in big cities is very important. In addition, to the pollution there other kind of pollution which is noise pollution and this kind of pollution caused by industrialization, poor urban planning, transportation, construction activities and household chores.
Traffic jam is problem disturbs people who live in big cities. And this problem will make you lose a lot of time in driving your car, cause accidents and respiratory diseases. Traffic jam is caused by the large number of vehicles on roads and Poor planning streets.
The cost of living in big cities is higher than the cost of living in countryside. Clearly, this is can be big problem for you because of the high prices. Poor people will face a lot of difficulties in living in big cities because there is a gap between poor and rich.
In conclusion, at the same time living in big cities is difficult. But it is good place to live in if you want quality education and creating a good career. But that depends on you if you do not bear the crowds and the cost of living the big cities is not the place for you.
Related Topics