Support children and young people to achieve their education potential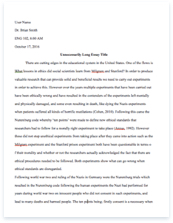 The whole doc is available only for registered users
A limited time offer! Get a custom sample essay written according to your requirements urgent 3h delivery guaranteed
Order Now
Principles and values that contribute to support children and young people to achieve their educational potential: Follow the 5 steps for the every child matters. – Being healthy, staying safe, enjoying and achieving, making a positive contribution and achieving economic well- being. Safeguarding working to protect children from harm.
The members of staff should be interested in the job they are doing and enjoy working with children as if not really interested in job or children won't put full effort into the child. Confidentiality of information everything should be kept confidential from other children, teachers, parents unless needed to. Having their social, emotional, spiritual, culture, political and sexual needs accepted. The right amount of staff for the class ratio.
Good school environment.
Good family support and guidance.
Allowing children to have own choice when it is appropriate and the right time to do. Giving the children a confidence boost by rewarding them for good behaviour or effort in their word could be something like a sticker. Additional help and support when needed with child/children. Giving the children achievable targets.
Knowing the correct policies.
Giving the child constructive feedback for their work and efforts in class. Positive praise if the child is receiving positive praise for something they have done they will continue to carry out this as love getting praised for things. Listening to the children and their views on things.
1.2 Current legislation and guidance relating to the provision of and access to educational opportunities for children and young people Children's act 2004
Every Child Matters Children
Every child should be kept safe and healthy they should also be able to achieve an education
Education and inspections act 2006
To ensure that all children get the education they need to their full ability. For schools to encourage good behaviour and prevent bullying.
Equality act 2010
Allows children regardless of race, sexual orientation and disability to have access to some form of education.
United convention on the rights of the child (UNCRC)
Is human rights what a child should have it includes 42 rights the 5 main ones are: right to be healthy, right to be educated, right to be treated fairly, right to be heard and right not to be hurt.
Disability discrimination act 1995/2005
Aims to end the discrimination that children may get due to their disability.
Human rights 1998
Must treat everybody the same no matter if they are young, old, rich, poor also making sure everyone is treated fairly.
Race relations act 1976/2000
Makes it unlawful to treat a person less favorably than another on racial grounds could be colour, nationality and national or ethnic origin.
Children act 1989
That childrens welfare and development needs are met including being protected from any harm to them. transition form the community to school a safe one.
b) How have policies influenced access to learning opportunities for children and young people?
These individually assist in binging together legislation, policy & guidance to inform and influence the daily practice of a registered childcare
establishment, setting out the requirements for a provider's operational policies and procedures. The child has the opportunities to take an active part in shaping the way they receive education and the running of local and national organisations. They have a right to be involved in the decisions that affect them. This is promoted in law, policy and guidance such as Every Child Matters, the Children Act 2004Children's Trusts and inspections. Their participation is essential in order to achieve change and to improve the way they live. The policy and procedures and services that we provide and ensure the best outcomes for the child as set out in Every Child Matters: being healthy; staying safe; enjoying and achieving; making a positive contribution; and economic wellbeing.
Activity 2
(2.1, 2.2) COVERED REF 1E
a) How can you encourage a child or young person to recognise how their interest's talents and abilities can help them achieve their aspirations? b) Describe how you have worked with a child or young person to help them see how they can build on their interests, talents and abilities.
Activity 3
(3.1, 3.2, 3.3, 3.4, 3.5)
a) How do you work with children or young people to set and monitor progress towards goals and targets?
At the Warren we have Personal Education Plans (PEP) for each of the young people, the child will be involved along with the Warren, the Childs social worker and teachers. The plans are devised to set education goals for the child that suite their current needs. The warren will monitor the progress day to day against what was set out in the PEP and liaise with other professionals to update and seek guidance. At a follow up PEP the warren and attending professionals will look back at the goals set and assess where progress has been made and set new goals if applicable.
b) How do you support children or young people to carry out learning activities?
At the warren we work to empower the young people to take a positive ownership of their lives and the ways in which they can further themselves. We will encourage the child to be involved in activities that promote self-esteem self- confidence and assertiveness but also educate and get the child to think and challenge themselves to help the child to gain a sense of control about what choices they can make and how they can improve their lives.
c) How do you support children or young people to recognise and deal with attitudes of behaviour that may undermine learning opportunities?
At the warren we care for children that usually push any boundaries that are put in place but as a nurturing provider the warren is aware that children learn by making mistakes. Children who come to live at the warren often struggle in educational settings due to their inability to mix in with groups in a learning setting and their fear of failure, this usually results in negative behaviours that require the child to be removed from a typical educational setting. The warren is there to support the child to become more aware of their own behaviours and how they impact on their opportunities. We work closely with each child so that we can form good relationships and can openly discuss the reason for positive change.
d) How do you encourage children or young people to see how their learning experiences can be applied to other areas of life?
At the warren we are always striving to promote the children to have a positive outlook on their lives and a big part in becoming successful is learning new skills socially, emotionally an physically. We will encourage the child become involved in all parts of life to develop and fulfil the potential. Showing the child that we are all different and that this is acceptable we are giving them the confidence to be themselves and by learning that being understanding and adaptable in all walks of life they are showing they can develop and change their sense of who they are with each new experience and become the person they want to be. At the warren we work to a solution focused approach that gets the child to look at how they would like to see their preferred future. We encourage them to look at what is going right for them at the moment and explore the small steps needed to continue on this path in order to reach the goals for their future. We aim to support the child to develop a sense of personal responsibility they can identify with, by taking a more positive approach to their life and the choices they make, and empower them to think they can change the direction in which their life may be heading for the better.
e) How do you provide children or young people with enthusiastic feedback to celebrate their achievements? covered ref 1E
Activity 4
(4.1, 4.2, 4.3)
a) Why is it important to engage carers in children's and young people's learning?
It is important for the warren to play an active role in the development and learning potential of any child. Children often feel isolated and unsupported when it comes to learning, staff at the warren will act as positive role models and use their own experiences to take and active part in the child's life. By discussing, and showing an interest and encouraging all forms of learning (creative play, school, home tutoring, independent living, social interaction etc) helps child to recognise the value and their own good ideas is supported by staff.
b) List the key professionals and their roles in supporting and developing children and young people's learning.
Head teacher/Teachers – Teachers have a key role in supporting the child on a one to one level. They are working at the point of delivery and can adjust the way they support the child given their individual needs.
Social worker – The social worker has a duty of care to ensure the child has the opportunity to access education. The social worker is required to actively encourage the child to involve themselves in learning and accept the support that has been made available. Special educational needs co-ordinator (SENCO) – SENCO is a teacher in a school or early years setting who has responsibility for identifying children with special educational needs and making sure they receive appropriate support.
Educational psychologist – An educational psychologist is a qualified teacher who has additional training as a psychologist. Educational psychologists help children who find it difficult to learn or to understand or communicate with others. They can assess your child and provide support and advice.
Specialist teacher advisors – There are specialist teacher advisors for the deaf and hearing impairment, visual impairment and physical development. They are specially trained and qualified in their respective area. They support children, their families and other professionals who are involved in your child's education
c) Why is it important to have effective communication between all those involved in a child or young person's learning?
It is important to have effective communication between the warren and all professionals involved to promote effective collaborative working between the warren, teachers and other professionals to ensure we all are focused on child centred planning and aims to ensure that the child is hearing the same messages from all parties. Good communication allows the access to high quality education and supported learning services, from the point the child's needs are identified and to establish what best meets each child's individual needs. The warren establishes a commitment between all professionals to work collaboratively to ensure each child the best opportunity to achieve their potential. Effective communication ensures that professionals focus on developing shared working practices, communication between agencies allows the opportunity to draw on the experience of each professional and promote a seamless approach to meet the needs of the child an their learning. |Edexcel Level 3 Diploma for the Children and Young People's Workforce (QCF) | |Evidence Record Sheet . | |Unit 27 support children and young people to achieve their learning potential | |I confirm that the evidence provided is a result of my own work
Confidence may lack in confidence thinking that they might get everything wrong. Environment that they live in may live in a bad area and aren't bothered how they do in school. Relationships with teachers might be poor may not get along with their teacher so tries to have little connection as they can with them. Young carers may be too busy being their parent's carer to concentrate on their school work. Autism
Lack of concentration maybe easily distracted.
Being hungry or thirsty could make them feel weak or not focus properly. Schools attitude towards child
Very little parent support may not be bothered how good they do in school and not want to help them do well. Poor literacy and numeracy skills
Bullying may not care about work as too busy concentrating on being bullied.
Parents having problems like drink or drugs abuser
Poverty children may not have access to books or internet to help with their work.
3.1 You could identify and celebrate individual children's or young people's successes and achievements by the following: Give the child or children a star or merit for joining in with the actions to a song they are singing. When a child has done something good give them applause for doing so well. Pupil of the week when they have done well in work and made a good effort for the full week. Positive feedback in different ways talking to them, facial expressions or body language when happy with child's progress. Reward chart for a child's good behaviour get a sticker when done something well could be work, being kind to other children, and helping others and when get so many stickers get a small prize. Get their name on the sunshine for following instructions well. Receive a certificate for reaching achievements in their development having full attendance at school.
Related Topics