Secondary Medical School Application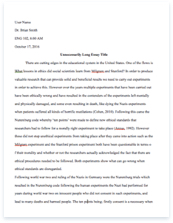 The whole doc is available only for registered users
A limited time offer! Get a custom sample essay written according to your requirements urgent 3h delivery guaranteed
Order Now
Which one activity made the greatest impact on your desire to be a physician and why? (Up to 1900 characters including spaces)
The state of America's healthcare is such that the 47 million uninsured Americans have little hope of getting quality healthcare. Millions more wallow in poverty and unemployment. Still, millions others are underserved by virtue of their cultural background. To compound the problem, it is estimated that a physician shortage looms in the country. All these factors make for chilling reading and demand for proactive measures that will save our people from disease. It is these people I desire to help as a physician.
My work with the Helping Others Help Themselves (HOHT) organization impacted positively on the needy, bringing about a transformation in their lifestyles in a manner that helped improve their health. Through HOHT, I realized that often, these people need a person who can understand their fears and see things through their eyes. I do not claim to know their every need, but I have worked with them and I know that they need a physician they can reach anytime, talk with, and one who will respect them regardless. This is the challenge I want to measure up to as a physician
As HOHT affirmed to me, a physician's task is not easy. The good physician needs to put in a lot of effort in the job, often sacrificing valuable time so as to meet the expectations and needs of the society. In this regard, hard work is often called for. I am not afraid of hard work, and would gladly put in the extra hours needed in the job. Education in an institution such as FIU will definitely prepare me well. I am willing to be that man that will make a difference in the society.
Compassion is a good enough reason, but interest and a strong desire to become a physician will often define success. I not only have the compassion but also a strong desire to help, interest and a lifelong commitment to service. These are the reasons that make me desire to become a physician.
Why are you specifically interested in the FIU College of Medicine? In what way(s) do you fit the mission of this medical school? (Limit 1200 characters including spaces)
I specifically chose FIU because this institution has a unique program –the Neighborhood HELP program. This is the only program of its kind in the country which gives students a chance to follow households for four years in their homes. Besides, the HELP program enables students to gain invaluable insights into the lives of the uninsured and under-insured.
Moreover, FIU has a strong program geared at producing physicians who meet the needs of the underserved, marginalized, uninsured and unemployed segments of our population. And it doesn't end there – the university has a strong affiliation with renowned hospitals such as the Jackson Memorial Hospital, Mt. Sinai Medical Center, Miami Children's Hospital and Mercy Hospital. Adequate learning facilities, affordable fees, competent staff and a commitment to the community are additional factors that made FIU a natural choice for me. With an FIU education, I am assured of versatility, competence, and a firm ethical and moral grounding
My desire is to reach the uninsured, poverty stricken and underserved minorities as a physician. In this manner, I will help fulfill FIU's mission.
The admissions committee seeks to identify those applicants who will contribute heterogeneity to the medical school class. How will you contribute to the diversity of the student body of the FIU College of Medicine? (Needs to be 1200 characters including spaces)
For many years, I have lived in a diverse area of Los Angeles and interacted with diverse groups of people. Besides this, I attended school and colleges that were multicultural, with a diverse population of students and staff. These factors were critical in shaping my attitudes and beliefs, attitudes which affirm the brotherhood of man and confer respect on every individual regardless of race, ethnic background, skin color, and cultural orientation.
Secondly, I have had extensive experience working with minorities in this country. Through the HOHT, I reached countless of people on a daily basis who were from different cultures from mine and learnt to listen to them and understand their fears.
What therefore am I bringing to FIU? I am bringing with me my cultural values and orientations. But more importantly, I bring respect for diverse cultures and a broad perspective of life, honed by years of communion with diverse members of our rainbow nation.
Identify any traits, experiences, challenges that a professor or advisor would not normally know about you and that you have not already written about in your AMCAS personal statement. (Limit is 1900 characters including spaces)
            The impermanence of life is a brutal fact that has affected my outlook of life. This is a view that was shaped by unfortunate occurrences in earlier years of my life. During my first two years in college, I had the misfortune of losing three of my closest friends and family members through death, an event that completely shook me and drained me of the emotional, spiritual and physical where withal to perform optimally. With time however, I came to accept the fact of the loss and learnt to cope with disappointments and life's happenstances. With the healing came a realization that life is transitory and precious and that every minute lives counts. The events sharpened my focus and resolve to help others lead better lives.
            As a result of this, I tend to sometimes be earnest about matters, desiring that things should move faster. I have an energy that prods me to push and push and when things slow down I tend to become somehow restless.
Type a statement setting forth the key motivational factors in your decision to apply to Morehouse College of Medicine and any information about yourself you feel would be of interest to the Committee on Admission in the consideration of your application
Motivational factors which played a key role in my decision to apply to Morehouse College of Medicine include the University's rich history of turning out culturally competent and highly sought after graduates, strong affiliations with renown hospitals, a versatile training program, good facilities, excellent student support, and strong research base. Additionally, the college's affordable fees were also critical factors that influenced my decision to apply for admission.
            Importantly also is the college's reputation in advancement of health among the most underserved and health-needy members of our society – the minorities. Through an organization I and my friends founded, the Helping Others Help Themselves (HOHT), I came into direct contact with this group of people and realized the desperation that they face in their quest to lead a healthy lifestyle.
 Many among them are uninsured and unemployed and cannot access quality medical care. Moreover, they more often than not receive less than adequate health care chiefly because of their cultural backgrounds. In this instance, cultural barriers limit the care that they receive either because they cannot be understood well by the doctors, or simply because available doctors may be from different cultural backgrounds and may not wish to venture into their areas. With the looming shortage of physicians in the country, the situation is bound to get worse. I am convinced that Morehouse College can equip me with the skills and competencies which will enable me reach these people and help make a difference in their lives.
Finally, the college has a reputation for its high quality education. In the course of my health campaigns with HOHT in Los Angeles, this fact became clearly manifest to me through the work of a Morehouse College alumnus whose work helped change the lives of many people I know.
Related Topics