Odysseus – The Man Skilled in All Ways of Contendin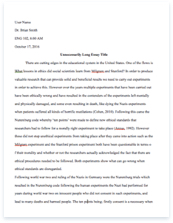 The whole doc is available only for registered users
A limited time offer! Get a custom sample essay written according to your requirements urgent 3h delivery guaranteed
Order Now
In The Odyssey by Homer, the character Odysseus proves his resourcefulness and intelligence. He uses this cleverness throughout the book in his adventures, proving his peira, or worth, since he is an epic hero. He is known by all, including the gods, for his cleverness.
On the island of Kalypso, Odysseus proves that he is faithful to his wife and also clever in how he addresses Kalypso. Kalypso begs him in Book 5 to stay with her, and her temptation nearly makes Odysseus fall for her allure. She promises not only to save him from having to face problems in getting home, but to also give him immortality, which is a very desirable choice for anyone. But Odysseus is not interested. He wants to be back with his wife, but when asked who is more beautiful, he tactfully replies to Kalypso:
"My lady goddess, here is no cause for anger.
My quiet Penelope–how well I know–
Would seem a shade before your majesty,
Death and old age being unknown to you,
While she must die"(p. 87)
Saying that Kalypso is more beautiful than Penelope is smart. Kalypso's plea causes tension in Odysseus' journey. He wants to see his wife and home again, but he also presumably wants all the tempting things Kalypso has to offer. He makes a wise decision in making her swear by the Styx that she will not try to harm him if he chooses to go home. This is wise, as she cannot break this promise, and proves his cunning.
Odysseus proves his resourcefulness a couple times on the island of the Cyclops known as Polyphemos. Odysseus tells the Cyclops that his name is "Nobody," so after poking the monster's eye out, the Cyclops cannot tell the others of his race who disabled him. He feeds the Cyclops potent alcohol and finally, gouges his eye out. These actions show that Odysseus is resourceful and clever, and doesn't lose his nerve when dealing with dangerous situations. He also is noble enough to sometimes acknowledge the gods, as he says to the Cyclops after almost escaping, "Zeus and the Gods have paid you!"(p. 159) On this island too, the mighty Odysseus proves his intelligence.
At the beginning of the book he pretends to be insane to avoid going to war. This shows his intelligence. He also beats himself up to spy on Troy. Helen says, "He had, first, given himself an outrageous beating/… the slipped among the wide lanes/ of his enemies."(p. 60) This shows that he is also willing to sacrifice himself to get the job done. He s also resourceful in that he comes up with the idea for the Trojan horse, and his men almost give themselves away. Menalaos says, "He saved us all"(p. 61) This shows that he is resourceful and knows when he and his men are being tricked. He is smart to know about hospitality, as he later asks the river god for hospitality.
Throughout the book, Odysseus proves that he is strong, not just physically, but also has the mental strength to make smart decisions. He proves he is tactful in his way of speaking. He is a truly epic hero in all ways.
Related Topics