My experience in The Great Conversation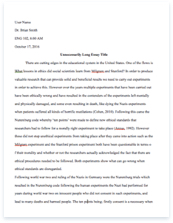 The whole doc is available only for registered users
A limited time offer! Get a custom sample essay written according to your requirements urgent 3h delivery guaranteed
Order Now
Dear Leif,
In preparation for you to attend Gordon in 2019/2020 I wanted to talk to you about my experience in The Great Conversation. TGC is a freshman English class that teaches you to think and write about modern day or historical topics with a Christian view. Considering we both spent all of our grade school in public schools this can be kind of difficult.
Personally I saw changes in how I think about my faith versus everyday news stories and events that happen daily. I also see myself being more conscious about racism and other injustices, but one that definitely changed the way I think was vocation and how I should follow God's plan for me.
In TGC we have to write Essays based on a topic in class or something we read. The first reflection I had to write was why I chose Gordon. We had read a couple of passages in the TGC Reader to write the first Essay. I used "Educating for Shalom" by Plantinga Jr., Cornelius, which was about how Christian college education empowers us to spread and use Shalom. The definition of Shalom is, "Universal flourishing, wholeness, and delight—a rich state of affairs that inspires joyful wonder as its Creator and Savior opens doors and welcomes the creatures in whom he delights" (Plantinga,1). I used this article in my first essay to try and figure out how I would write this essay using my faith. This was my first ever essay I actually needed to include my faith in and why I was called by God to come here. I wrote about the different doors God opened for me so I could attend Gordon College.
"I had a bit of a scare my first semester of senior year when I had almost failed a class and stressed that Gordon was going to take away scholarships and my acceptance. Gordon ended up not caring too much and I was still fine to go" (Githmark, 2). This is an example from my essay that shows just one of the doors God had opened for me. It takes time to take a different approach of thinking and writing when you have been taught throughout school to not include your faith in your writings.
Further into the semester, in Unit 2 we read about MLK and discussed about current time social/racial injustices. This was one of the more surprising Units for me because I have not personally experienced these injustices. Also in our small community we do not see these injustices as much as other big cities or towns in the country. In class, we read "The Letter from Birmingham Jail" which is the letter Doctor King sent to the Clergy men that were after him for his protesting ethics. The way King wrote really changed my way of thinking about how to write with emotion and passion. He was writing to help his people break through discrimination which he was very passionate for, so his writing is very powerful and compelling. We also talked about Charlottesville where last summer many KKK meetings and protests had surfaced across the city. This opened my eyes to the racism that still surrounds our country and communities. In my TGC essay about this topic I talked about both scenarios. "There is evil in America and it is coming out of hiding. The KKK is becoming more publicly present and now with President Trump in office, people are starting to be outraged about his views on immigrants and other topics" (Githmark, 3). Before reading and hearing about these modern injustices I never really thought about it in our society.
The Great Conversation was a very good class, but personally it had ups and downs. The variety of essays really helped me look into my faith and into the injustice still in the world. By far my favorite Unit in TGC was the MLK and social issues Unit. That gave me the insight to see into what really going on in America and I feel everyone should know these issues. I cannot wait for you to attend Gordon and make great memories like I have. You only have one more year of High School left and then you have four years of a great college experience after that. I hope you enjoy TGC as much as I did and have fun in this class. It has been a great semester in this class and I hope many others will get to experience what I did.
I'm Proud of you Leif,
Lars Githmark
Related Topics