Importance of Dialogue: Madhesi Conflicts and Forms of Intervention in Nepal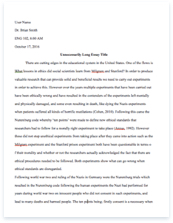 The whole doc is available only for registered users
A limited time offer! Get a custom sample essay written according to your requirements urgent 3h delivery guaranteed
Order Now
Neglected issues of Identity and representation of Madhesis' have been fermenting in Nepal for decades. But Nepal has undergone series of systemic changes in past 20-25 years and became republic after civil war (1996-2006); promulgated its' constitution (Sept 2015) which is still in process of evolution and democracy has been established at all levels-federal, state and local with successful elections. The elected government at federal level has coalition but full majority. Now underlying conditions in Nepal is conducive for proper dialogue and communication among stakeholders to achieve the national priority of inclusive development and sustainable peace. The government has greater role to achieve the above mentioned goal which is in their political and larger interest. All stakeholders Madhesi groups- both violent & non-violent; political parties; government etc.), political parties, government have opportunities to solve the problems.
The Conflict Analysis may indicate the presence of all four conflict drivers in the Madhesi conflict, but I find the cognitive driver is the most relevant. Therefore, I will suggest a strategy that primarily aims to transform the conflict by focusing on methods which can address the frame dissonance that exists in this conflict. The collective identity that has formed among all madhesi groups is the main conflict driver against the Nepali government. Theory of change refers to how individual, groups and social/political (systemic) change happens and how specifically; their actions will produce positive results. This theory suggests a wide variety of change theories and strategies to be employed in an attempt to add destructive social conflicts.43 These theory centers itself in the three levels-of-analysis to discuss where and what changes are needed in dealing with conflict resolution.
First, change in individual group, which involves strategies that shift attitudes, perception, feelings, behaviors and motivation of violent/non-violent groups, political parties etc. by invoking a range of psychological theories of cognitive, affective and behavioral changes? Second, change in relationships by creating new networks, coalitions, and other cooperative relationships between madhesi groups and the government or the political parties so that a powerful force will be created to foster social changes and resolve conflicts. Third, institutional and systemic changes which usually aim directly at governance reforms like possible amendments in constitutions ; establishing new forums of facilitation in the society; economic development initiatives; and infrastructure support for basic human necessities. The assumption that changing structures and institutions should shift the behavior and attitude of people living within them has been the guiding principle of this third approach, as it believes that meeting basic human rights will change the fundamental situation that create violence (Shapiro, 2006).
If this conflict is to find a peaceful resolution, it will have to come for negotiation, compromise and willingness to accept diversity. Both parties, Madhesi and Nepal government (decision maker) have to adopt strategies of reframing enactments (Re), co-engagements (Ce) and problem-solving meetings (Ps) to manage this conflict constructively. Social reality is constructed by different individuals/groups/parties some hold contrasting and perhaps even contradictory frame. Framing determines actions in conflict based on congnitive disonance.
Framing difference are salient in escalation and de-escalation of this conflict. For conflict management perspective for cognitive conflicts reframing is very important. Therefore, facilitation and contact through dialogue or communication should be ideal strategy/method for change the frame. To resolve a conflict that meets the needs of both parties is challenging, but steps can be made strive towards peacebuilding and creating trust and confidence amongst the parties. Open communication provides opportunities to share their feeling about the situation and sticking to the facts will let the other party know about their genuine actions. Proper role of third party, a credible international level (UN level) informed facilitator to engage government as well other stakeholders in communication and dialogue process so that they can reframe their believes for transformation of the Madhesi conflict.
Confidence among all violent fractions of unit of Madhesi groups can be built through facilitated contact and dialogue through third party, concerned fractions come together for a series of conversations and dialogue, which will serve to begin to reframe the views of method of achieving desirable goals, so that they can become more open to understanding the high risk associated with choosing not to have non-violent methods. As discussed in Beyond Intractability, "once parties begin to truly understand each other's point of view, it makes it easier for them to think about solutions that will work for both sides [while also allowing for] a mutually acceptable definition of the problem" (Sprangler, 2003). In addition we can say that reframing process serves "to clarify or 'refresh' the perception of the issues in dispute (in order to promote more productive information exchange and listening to ideas not previously considered, and to expand the framework of discussion and explore means of action or solutions not yet attempted."
Project Goals:- The proposed final goal/objective of the transformation of this conflict is 'Inclusive development & strengthening of democracy for sustainable peace in Nepal'. To achieve this, the underlying context is very important. Therefore, identification of specific problems embroiled in this conflict has been done like persistent neglect of collective identity based on geographical area of Madhes (terai); social exclusion and discrimination against a sizeable population of this region; deprivation & denial of citizenship and political representation of madhesi people; non-recognition of linguistic rights; conflicting position of dominant political parties in Nepal and continuous violence etc. Despite of several attempts made in the recent past to provide some rights to the madhesi, somehow have not been finally prevailed. All these created a fear of marginalization among madhesi and lack of trust & confidence in the government. Therefore, specific interventions like dialogue are required to resolve these situations democratically, strategically, and collaboratively through three level interventions described earlier. Dialogue is a process to create a space where people listen deeply enough to understand and learn to practice genuine respect and empathy toward one another (Saunders, 1999).
Project Description & Activities:- We have identified 7-8 broad problematic issues which need to be addressed through problem solving mechanism. The participants in all these issues will be different so as the interventions proposed are also different. Though the methods employed are always co-operative dialogues in all the outcomes expected for each will culminate into inclusive development and strengthening of democracy which is the most important need of Nepal. Ultimately, it will lead to sustainable internal peace in the country.
For Problem Solving of issue related with Neglect of Collective Identity (Madhes):- For this, concerns of violent & non-violent groups (all madhesi groups mentioned in the stakeholders section) have to be identified. Workshops with these two categories of group with the facilitation of Human rights watch group (UN organization) and non-profit organization called Sustainable Peace Consultant of Nepal (SPCN). The workshops will be guided by professional facilitators from SCNP, with expertise in the theoretical knowledge about the dynamics of conflicts. In order to encourage the free flow of conversation and exchange of ideas, the workshops will not have a detailed agenda, but an open agenda flexible enough to be shaped by the participants.
Series of communication and networking meetings in the workshops could be arranged within span of 3 week time (Week 1-3). SPCN will arrange these meetings with representatives of groups and government authorities in Kathmandu. Each group has to be given 15-20 minutes time to speak and around 60 minutes will be kept for showing video clips or case study of several international cases similar to this case. Final joint meeting will be kept on 3rd week in the presence of authority to finalize the action plan for resolution which can be presented to the government. This resolution could mention about granting autonomous right to terai (madhes) region having some legislative power to the regional autonomous council.
Related Topics