Compare and Contrast Spanish and British Colonies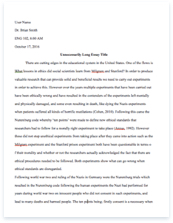 The whole doc is available only for registered users
A limited time offer! Get a custom sample essay written according to your requirements urgent 3h delivery guaranteed
Order Now
The colonies that Britain and Spain founded were shaped by the Old World ways. To survive the colonies had to master new situations and learn new techniques. The colonies also had raw resources that the Old World lacked. Though different, the colonies had one purpose, to make their countries rich. All the colonies were different but their goals remained the same.
British and Spanish colonies both had the goal of bringing wealth to their respective countries. Spanish colonies were mainly focused on finding precious metal like silver. Their British counterparts focused on cash crops, furs, and timber. The bulk of the resources was then shipped back to their countries and turned into wealth. Inspired by fabulous wealth and adventure more and more people went to these colonies. One could argue that most of the 13 colonies were founded to escape religious persecution. However, England obviously saw this as a chance to get rid of people they did not want and make a large load of cash off them too. This wealth drove people to create colonies.
With new lands, there also must be new governments. Although, the countries wanted control over colonial affairs, they usually lost a lot of authority. The Spanish colonial society had a more organized government than the British. They used the government institutions similar in manner to their country. While the British colonies turned private companies, investors, and the like into the governmental officials. However, in both cases most of the power went to people who influenced the economy. The officials usually had their share of the riches found.
British and Spanish colonies were only different in their cultural background and economically profitable materials. The things they harvested and sold may not have been similar, but the result was gaining wealth. Otherwise, they were the same. They both served their countries as places for great adventure, wealth, and a new beginning.
Source:
The Earth and Its Peoples: A Global History
Third Edition
Richard W. Bulliet, Columbia University
Pamela Kyle Crossley, Dartmouth College
Daniel R. Headrick, Roosevelt University
Steven W. Hirsch, Tufts University
Lyman L. Johnson, University of North Carolina-Charlotte
David Northrup, Boston College
Related Topics