An experience as a volunteer teacher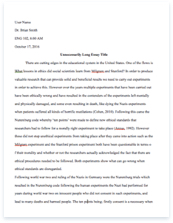 The whole doc is available only for registered users
A limited time offer! Get a custom sample essay written according to your requirements urgent 3h delivery guaranteed
Order Now
The weather of summers in Guangdong Province is always hot full of rain, which always make a person feel annoyed and unfriendly. This summer holiday, I went to a remote village at the top of a mountain, of innumerable mountains in Guizhou Province and spent seventeen days there as a volunteer teacher in a volunteer team. The seventeen-day time there was pretty fantastic. I could enjoy 24-hour cool breeze and warm sun light in that beautiful village. I could drink sweaty water and ate delicious food cooked by ourselves in that beautiful village. And most importantly, I could meet friendly villager and lovely, brave and hopeful children in that beautiful village. This is an important and unforgettable experience in my life. Every morning, some team members had to get up early to make breakfast for whole team and we had to light a fire by ourselves because there was no gas. Then teachers would have four lessons in the morning. We would teach Chinese, Math, English, music, art and physical education. At the noon, some children would go home and have lunch, while others would just stay at school. Those children might not have lunch but ate some snacks because their family were out to work and no one cooked for them. In the afternoon, we would have two lessons.
After school, some team members would played with children, some would prepared for the dinner and others would go to all our students' home and had a talk with their family. Things were not always smoothly going. At the first day we arrived at the school, we were not welcomed by some children and they threw things into the teaching building, runs here and there and shouted loudly. In some lessons at the beginning, some children were noise in the class and made the class uncontrollable. They fought. They ate snacks. They ran out of classroom. All these trouble brought great difficulties of our volunteer teaching. Before this experience, sometimes I would doubt whether our volunteer teaching could bring any help to those children we have helped and whether what we to do would be worthy. And now I can surely answer that what we did could not be worthy any more. About one year ago, I was a freshman in UNIVERSITY. I was of great curiosity of the new life in the university and there were many things that I wanted to do. One of them is to join in a public interest organization, then go to a remote village and teach as a volunteer there for some days.
When I was a junior student in my middle school, I sometimes watch some video about volunteer teaching of college student, which probably aroused my thought to be a volunteer teacher. Then, I join in Volunteer Team. During my first year, I participated many activities with other members in the volunteer team. We helped find some kind people to support children who had trouble affording the tuition fees. We participated some meetings among volunteers and learned a lot from other volunteers. We spent part of our winter holiday to prepare lesson plans for the volunteer teaching to be held in Guizhou Province in the summer holiday.
And now, three moths after the volunteer teaching, I can still remember each events during the fifteen days, each greeting of my students, each smile of them and each eager expression in eyes of them. Though they live in a place where is not prosperous enough, they still live happily and have great curiosity to explore the world and seek for knowledge. Such things stimulate my thought to do more volunteer work. Though there are still many argument that we may not bring much to the children in remote area but hurt them instead, we will never give up and improve our activities. No matter how little changes we can help those children make, there are still hopes to change their situation and we will never give up.
Related Topics