A.P. Biology Summer Project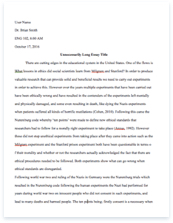 The whole doc is available only for registered users
A limited time offer! Get a custom sample essay written according to your requirements urgent 3h delivery guaranteed
Order Now
Question: Are green detergents less toxic than conventional detergent and which has a greater affect on the environment?
Background: Over the course scientist have conducted research and preformed experiments to examine the toxicity level of dish washing detergents. Thereby, even the simplest task of washing our dishes after meals can have an impact on the environment. The debate whether "green" or conventional detergents are environmentally safer then comes to question. Concerns about the level of toxicity in not just dish washing detergents has alarmed but also on household cleaning products has grown throughout the population over the course of time.
People are worried about the effects that chemicals have on themselves and their families. While others are worried about the effects of these products in the environment. As an outcome more companies are promoting "green" dish washing detergents and household cleaning products. That now walking down the cleaning isle of the grocery store we can see so many products with labels such as eco-friendly,environmentally safe, and biodegradable. However the difference between "green" and conventional dish detergents is the active ingredients they contain.
Purpose: The purpose of this experiment is to determine if green detergents are safer for the environment than conventional detergents by exposing red worms to the chemicals in both green/conventional detergents. Hypothesis: The red worms, who are being exposed to the green detergents are more likely to survive indicating that using green detergents over conventional is safer for the environment having less toxic chemicals.
Related Topics