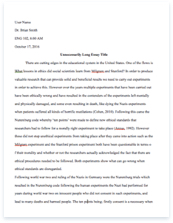 The whole doc is available only for registered users
A limited time offer! Get a custom sample essay written according to your requirements urgent 3h delivery guaranteed
Order Now
Yahoo! Inc. is a global US Internet Corporation, founded in California in 1994, which provides a range of products and content, including email, media and downloads. The company had maintained its value proposition from 2005-2009 as one of the market leaders in search, it had healthy top line growth however it suffered from falling profits, web traffic and share price and this resulted in the appointment of their new CEO, Marissa Mayer in 2012. This paper will confer Yahoo's business model, its properties, and investors' confidence in Mayer's strategy. In addition, the main challenges that CEO Mayer had faced during her period at the company, then the possible alternative recommended strategies in order to reestablish good and acceptable expectations from the company.
Yahoo! INC
Yahoo! is a multinational internet corporation that offers a web portal, search engine, e-mail and other related services. Stanford Ph.D. students David Filo and Jerry Yang founded yahoo in 1994. Yahoo has evolved into a major internet brand with search, content verticals, and other web services. Yahoo! Inc., incorporated in 1995, is a global Internet brand. Yahoo Inc. provides several services to their users. The Company provides owned and operated online properties and services (Yahoo! Properties, Offerings, or Owned and Operated sites). Yahoo! also extends its marketing platform and access to Internet users beyond Yahoo! Properties through its distribution network of third-party entities (referred to as Affiliates) who have integrated its advertising offerings into their Websites (referred to as Affiliate sites) or their other offerings.
On the other hand, Yahoo INC provides other services to the advertisers and publishers. It provides a range of marketing solutions and tools that enable businesses to reach users who visit Yahoo! Properties and its Affiliate sites. According to developers, the Company provides an array of Web services and application programming interfaces (APIs), technical resources, tools, and channels to market. The Company's offerings to users fall into five categories: front Doors, search, communications and communities, media, and connected life. The majority of its offerings are available in more than 20 languages. Yahoo! generates revenues by providing marketing services to advertisers across a majority of Yahoo! Properties and Affiliate sites. Additionally, although many of its user services are free, Yahoo! does charge for a range of premium services that it offers.
Marissa Mayer, CEO of Yahoo
Marissa Mayer was previously as a vice president (VP) at Google, Marissa Mayer led the product management and engineering efforts of Google's local, mobile, and contextual discovery products including Google Maps, Google Maps for Mobile, Local Search, Google Earth, Street View, Latitude and more. At 36 years old, she was also the youngest member of Google's executive operating committee. During her 12 years at Google, Marissa led product management and design efforts for Google web search, images, news, books, products, toolbar, and iGoogle. She started at Google in 1999 as Google's 20th employee and first woman engineer. Marissa's contributions and leadership have been recognized by numerous publications including the New York Times, Newsweek, and BusinessWeek.
Marissa serves on the board of various non-profits, including the Smithsonian National Design Museum, the New York City Ballet, San Francisco Ballet, and the San Francisco Museum of Modern Art. When Marissa Mayer joined Yahoo Company, she announced that she would review every hire that the company made, it was a practice similar to that done at Google. For that reason she faced complains from the employees at the beginning because it was something they are not familiar with. She quickly established a number of changes at the company. One of these important changes was that the employees must meet every Friday afternoon. Some other changes was a kind of motivational of incentives for employees like providing free food at cafeteria, changing their phones from Blackberry to a choice of iPhones or Android, and joining program PB&J which will improve the work culture and their productivity.
Yahoo! INC Challenges
In July 2012, Marissa Mayer was appointed chief executive officer (CEO) of Yahoo! Inc. and was tasked by Yahoo's board of directors with turning around the company's performance. Mayer's ascension to the top position came with a number of challenges. Yahoo had seen seven CEOs come and go in its 18-year existence five of whom had left within the last five years. In addition, Yahoo faced a number of corporate governance challenges including the disgraceful exit of its former CEO among charges that he had falsified his resume and the demands of an activist investor who was seeking four board seats to influence the company's strategic direction. Mayer also had to decide on how best to use the proceeds from the partial sale of the company's investment in the Alibaba Group a Chinese Internet company. Mayer had to confront these issues prior to presenting her strategic plan to the company's board in mid-September. Yahoo! INC Business Model and strategy
Yahoo business model is primarily a two-sided business model. This business model acts as platforms that sell two different products to two different groups of buyers. According to that, the demand from one group of buyers depends on the demand from the other group of buyers, while buyers of the two groups do not consider this indirect network effects. Accordingly, these are in fact externalities for buyers. Yahoo! is the premier digital media company. Yahoo! creates deeply personal digital experiences that keep more than half a billion people connected to what matters most to them, across devices and around the globe.
Moreover, Yahoo!'s unique combination of Science, Art, Scale connects advertisers to the consumers who build their businesses. In the past 5 years, Yahoo's top management changed 4 times and that made it difficult for the organization to focus on clear objectives and strategies. Yahoo has been unable to decide whether to be a media or a technology company. No clear objectives were set and the company did not optimize for any one. For example, until recently, one of the technology assets, Flickr, was abandoned and even set for closing. Former top player in the digital media market, Yahoo is now lagging behind strong competitors like Google and Facebook.
According to Yahoo's new CEO Marissa Mayer, "there's a real opportunity to help guide people's daily habits in terms of what content they read. That is something that we are really working on. All of these daily habits – news, sports, games, finance, search, mail, answers, groups. A little love will go a long way." This means to refocus R&D inside the core Yahoo's platforms, to consolidate then, shut down loss making properties, and accelerate the deployment of new technologies to take opportunities of economies of scales and flexibility. However, the world out there is going mobile and Yahoo does not have mobile hardware or operating system, a browser or a social network.
The CEO believes the strategy to adopt is to partnership with Apple and Google in terms of the operating system and with Facebook, in terms of social network. Strong partnerships should enable content personalization for every consumer and advertising campaign, offer the best services to cover mobile devices, power real social relationships and build a digital media ecosystem. Yahoo is present in a rapid growth market, but facing competitive issues. Although the industry is growing rapidly, Yahoo seems to be unable to compete effectively with Google or Facebook. In formulating the strategy, it should also be considered that the overall digital advertising is become mature and stabilizing, and some segments will emerge significantly (i.e. mobile ad, video ad, and e-commerce). Therefore, Yahoo could improve its competitiveness if the management decided on the right strategies to follow.
Recommended Strategy
There are several alternative strategies for Yahoo! INC to follow in order to improve the company. One of these strategies is developing mobile applications and advertising supported by rapid deployment. The second strategy is the horizontal integration – acquisition of other general social networking sites. The last alternative strategy is the market penetration targeting the niche Flickr users with personalized search engine and not aggressive search and display advertising campaigns. Each strategy has its advantaged and disadvantages, but the first recommended strategy is the most preferable one. The advantages of developing mobile applications and advertisements could be very helpful in high growing mobile advertisements spending and customers choice of using more mobile to access internet. The other advantage is getting the opportunities to engage in productive partnerships. In addition, this will increase synergies between search and display advertising on mobile and tablets.
Conclusion
Yahoo! Inc., one of the largest internet companies in the world, is present in 60 countries and available in 45 languages. Yahoo offers a diversified range of internet services and content, from e-mail and search to media streaming, downloads, and advertising. It is a very strong brand, with more than 700 million people generating traffic on Yahoo properties monthly. The external environment is highly competitive (Google and Facebook being the leaders), with a low barriers to entry market and high threat of substitutes. Yahoo faces a new era of social networking (Facebook exceeded 1 billion users in 2012) and mobile internet, consumers spending valuable time on the former and accessing internet for any purpose (check e-mail, communicate, obtain information, buy products and services, leisure) through smart phones and tablets. Consequently, Yahoo must accompanied the global development and evolution in order to stay at the top with all these advancements.
References
CrunchBase, The Business Graph, http://www.crunchbase.com/organization/yahoo, Subramanian, Ram, Richard Ivey School of Business, Yahoo! Inc.: Marissa Mayer's Challenge, 2013
Vasile Tanasa, Business Strategy Yahoo, School of Economics, and Business Administration, https://www.academia.edu/4074184/Business_Strategy_Yahoo
Related Topics