"Tomorrow when the war began" by John Marsden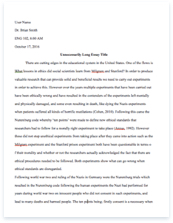 The whole doc is available only for registered users
A limited time offer! Get a custom sample essay written according to your requirements urgent 3h delivery guaranteed
Order Now
In the novel 'Tomorrow when the war began', courage is the central message. The WordWeb dictionary defines courage as 'a quality of spirit that enables you to face danger of pain without showing fear'. This is exactly what John Marsden, the author, tried to make clear in the novel. The novel is about 7 teenagers that were forced to live in the bush because of the invaders that took over their country. Each of the characters came to a difficult time in the novel and to overcome that difficulty they needed courage. Two instances of showing courage were when they planned to blow up a bridge and when they had to save a friend by risking their own lives, but the main point is not to give up and have courage in yourself.
One task that the 7 teenagers did that showed great courage, is when they went into the town and all of the enemy soldiers were patrolling the streets. They needed to go into town to save their friend named Lee after he got shot and get him to his parents shop so they could heal him. They had to gather up a great deal of courage to be able to carry out their task because it isn't very easy to risk your life by sneaking into a war zone surrounded by armies of soldiers and taking the chance of getting shot. When the teenagers were planing to take Lee into town, Homer made it clear to everyone that they have to maintain their courage by saying 'we're not going to be safe anywhere, any time, until this war is over'. Therefore by risking 6 lives to save 1 life shows great courage.
One of the toughest and nerve-racking times for the teenagers in the novel was when they were planing to demolish a bridge. The enemy used this bridge quite frequently for importing and exporting goods and troops, which made it an important object for the 7 teenagers to get out of the road and make the enemy suffer for a while. The main objective was to get a petrol tanker, park it under the bridge and light a fuse to blow it up while at the same time trying to stay out of harms way. This was going to be a very difficult task for the teenagers, if not the most difficult throughout the novel to complete. This was a time in their short lives to forget all of the nasty and horrible things that had happened to them in the past and dig deep to uncover the most amount of courage they have ever had. This was a matter of life or death for these 7 people and they would do anything it takes to stay
alive.
At a time before the attack, Ellie started loosing her courage and hence she said shivering 'I didn't know how I didn't vomit. I was absolutely convinced I was going to die'. So to boost everyone's enthusiasm and courageousness for what they were about to do, Homer stated without fear 'we're androids, terminators, Robocop's. We're on a mission from God. We're superman, Batman and Wonder Woman.
In a war it is always going to be a hard time, a matter of fact probably the hardest time of your life. For the 7 teenagers it was just too easy to end their lives and hopefully have a happy afterlife, but instead they kept on fighting and giving it all they had. Every single day was another struggle for life, but they were determined to stay alive, to win the war that was forced upon them.
The author could have just simply decided to make the teenagers commit suicide and then the book would be over, but then the novel just wouldn't resemble the main point, to have courage no matter what comes along in life. It may have seemed like the 7 teenagers were slack and lazy when they were just sitting and not doing anything, but they had more courage than they probably ever had in their whole lives just by staying alive. The main point of this conflict is not to give up.
Blowing objects up, risking lives, sneaking around enemy lines and the sheer determination to not give up shows more courage than anybody could ever think of. It demonstrates the main point of the novel 'courage is the central message' and it was all carried out by a bunch of untrained, unreal teenagers.
'I just want to crawl under a bed and wait until the war is over'. This was a though that drifted through Ellie's head at one stage in the battle, it shows no determination or courage. The 7 teenagers could have all gone with the thought of that and to give up straight away, but they didn't, they had the determination, they had the will to keep on going, but most of all they had the courage to do it.
Bibliography:
Text book: Tomorrow when the war began
www.Sparknotes.com
Personal notes
Related Topics