'This Is What It Means to Say Phoenix, Arizona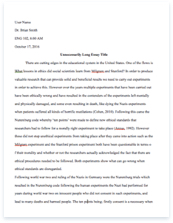 The whole doc is available only for registered users
A limited time offer! Get a custom sample essay written according to your requirements urgent 3h delivery guaranteed
Order Now
The short story 'This Is What It Means to Say Phoenix, Arizona,' has various locations or settings. These include different locations on the reservation, the airplane, the trailer in Phoenix, and the long road through Nevada. Do these settings have any influence on the character actions? To further understand how each of the different settings affects the story's plot we can look at each individual location in detail. As we read the book we are left to wonder if the characters are led to act as they did and whether or not crises or conflicts are also created because of the settings.
The first setting is at the reservation and this occurs after Victor loses his job and his luck takes the nastiest of turns when he is told that his father had died. When Victor, approaches the tribal council and informs them that he needs financial assistance and they offer him what they have available, we get the impression that he objects.
When one thinks about how the people on this particular reservation have no use for money, why would Victor who apparently has no form of savings feel like he deserves more than he was offered? His statement 'that's not even enough for a plane ticket' leaves us wondering if he is difficult to please or if he is just being unreasonable in this situation? When he is at the Trading Post and is waiting in line, Thomas approaches Victor and starts to talk to him, Victor is embarrassed because all the other Indians are staring at them. One is left to wonder if this because Thomas happens to be the community's 'outcast', or if Victor is afraid that the people will say he finally talked to a man (Thomas) he had ignored for years because he is hoped that Thomas had the finances to get him to Phoenix. Maybe in this case the saying 'desperate times call for desperate measures', is a very good example, after all this is a man who he had mistreated for years.
When two men are finally aboard the plane, coach section and on their way to Phoenix, Thomas strikes up a conversation with a woman who happens to be a gymnast is in the seat next to them.
When she mentions how the government had boycotted the 1980 Olympic Games, Thomas tells her that she apparently has a lot in common with the Indians even though she does not realize it and even though he is considered one of the wisest people in Spokane, I guess even the wisest mind has something to learn. He gets his lesson when Victor goes on to tell him that her conversing with them was all because she was being polite.
This makes us wonder if Victor is just being cynical or he is one of those people who consider themselves realistic and believe that everyone always has an ulterior motive. We are left wondering if his childhood had completely destroyed his trust in people; his father's departure without keeping in touch regularly or even letting him know that he would be back.
At the trailer Victor apologizes to Thomas for having beaten him up when they were younger, Thomas readily accepts the apology. One is forced to realize that the final forming of a person's character lies in their own hands. So with this in mind, does Victor apologize because he has suddenly had an attack of conscience or is he overwhelmed by the setting and feels that maybe forgiveness is the key to action and freedom? Is Thomas viewed as a stronghold for the time being? When the two men had retrieved Victor's father's ashes, and placed them in the car, they were finally ready to head back home to the reservation. They decided that they would take turns driving back home and all through Nevada the two men realized that there was no sign of animal life, water or any form of movement.
When Thomas runs over the only form of life that they were to encounter on their drive back, his theory is that the jackrabbit committed suicide. His resort to humor makes us believe that he uses this as a shock absorber and it helps lessen the belief of his actions. Would he have thought it different had it been a larger animal or person? At the end of the two men's journey, Victor feels that he owes Thomas something but the only favor Thomas wants is to have Victor make a stop once in a while and listen to his stories. In a way it seems that maybe Thomas realized those whom we support hold us up in life, and the only gratitude he deserved was an audience.
Did these settings have any influence on the character's actions? We are forced to understand that that which we obtain easily, we esteem to lightly. In Victor's case this is very true because had he worked for the money that he received from the tribal council he would not have complained about it not being enough. We also realize that character is much easier kept than recovered and in this case, Thomas is the perfect example because he realized that it doesn't matter what you are thought to be but what you really are. In their own way both men 'achieved their peace' by understanding that it cannot be kept by force.
Related Topics