The Learning From Hardships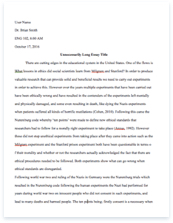 The whole doc is available only for registered users
A limited time offer! Get a custom sample essay written according to your requirements urgent 3h delivery guaranteed
Order Now
In Breaking Through, by Francisco Jiménez, Francisco transforms from an unaware and illiterate boy to a capable and accomplished young man. Francisco's life begins in a family barely able to put food on the table. Not only that, but his family lives in constant fear of being deported by la migra, and at the age of 14, the family's worst fear becomes a reality. As Fransisco is preparing to recite perhaps one of the most patriotic sayings in history, the preamble, la migra comes to his class, and Francisco "[feels] like running, but [his] legs [will] not move. [He] [trembles] and [can] feel [his] heart pounding against [his] chest as though it too [wants] to escape". In addition to being deported in front of all of his classmates, Francisco faces the repercussions of being sent back to the place from which he escaped not too long ago. Francisco and his brother are later able to go back to Santa Maria for school and work, where they lived before deportation; however, that only creates another obstacle Francisco is forced to face.
He now must live on his own, with guidance only from his older brother. The self-sufficient, independent boy that arises from the situation masks the incompetent boy he was in the past. Specifically, Francisco is able to thrive in spite of his parents lack of presence. Despite the horrific mental scar that remains within Francisco from being deported, Francisco is able to rise above the bad and develop from each tragic experience. A few months later, Francisco's family arrives back in Santa Maria, but Francisco has been living without the guidance of either of his parents and is now able to live without his parents supporting him. The once helpless boy now voices his opinion and is not afraid to stand up for what he believes in. For example, when Francisco desperately wants to attend a Saturday vets dance, Roberto and Francisco ask for Papa's permission.
As Papa is deliberating, Francisco cannot wait any longer and fiercely asks, "Well, are you going to let us go?". The lack of respect directed towards Papa leaves his father no choice but to allow Roberto to go, but not Francisco. Francisco learns from his mistakes and allows them to mold him into the figure he is at the end of the book. For instance, after watching a movie in school that demonstrates children disobeying their parents, Francisco and his class discuss the topic and "[Francisco] thought it [is] strange, because at home [he] [is] taught that it is disrespectful to argue with [his] parents, especially [his] father". In other words, Francisco's father demands a lot of respect from Francisco and Roberto, which causes Francisco to gain a lot of gratitude for the people around him throughout the novel. Another big piece of what shapes Francisco is his passion for education. Most children in Francisco's situation give in to the stereotype that their life is to be no different than working in the fields.
However, Francisco is hungry for an education and yearns to be more successful than his father and many other Hispanics who he sees regularly. Therefore, Francisco feels as if he perseveres, he can get both an education and a paycheck. To be more specific, when Francisco gets diagnosed with mononucleosis and is too sick to go to school, Francisco "[has] a hard time staying in bed and resting. [He] [keeps] thinking about school and work. [He] [hates] missing classes and falling behind". Francisco does not let any matter come between him and his goal of education. Despite all of his struggles, what Francisco is able to accomplish during his four years in high school and beyond, furthermore demonstrates his determination and perseverance. Francisco's independence, respect, and perseverance grant him capability and accomplishment by the end of the novel. Therefore, although, Francisco's life doesn't always go the way he wants, he allows his mistakes to not act as a burden, but instead a learning experience that makes him a capable and accomplished young man at the end of the novel.
Related Topics