The History of Thanksgiving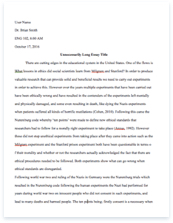 The whole doc is available only for registered users
A limited time offer! Get a custom sample essay written according to your requirements urgent 3h delivery guaranteed
Order Now
In Plymouth, England, during September 1620, a ship slowly sailed out to sea. This ship was named the Mayflower, and it was on a very special trip. The Mayflower's passengers were headed to the New World, America. These people were called the pilgrims, and they were leaving England to begin new lives. This was one of the things that they were thankful for, and one of the reasons they celebrated the first thanksgiving.
The Pilgrims set ground at Plymouth Rock on December 11, 1620. Their first winter was devastating. (The Thanksgiving story-History of Thanksgiving) Many Pilgrims died during the winter. It was a very sad time for them. At the end of the winter there was less than 50 Pilgrims remaining. More than 52 Pilgrims died that winter. It seemed hopeless, they had almost no food, and people died every day of that winter. Only a good harvest in the fall could save them. If the harvest were bad, they would surely die.
At the beginning of spring the Pilgrims met an English speaking Native American, whose name was Squanto. He taught them many things to help them with their daily lives. He showed them how to tap maple trees. He showed them the plants that could help heal them, and which plants were poisonous. He also showed them how to plant the Corn by digging deep holes and placing several seeds and fish in them. He tolled them that the decaying fish would fertilize the corn as it grew. Squanto's importance to the Pilgrims was enormous and it can be said that they would not have survived without his help. (Thanksgiving on the Net- The Pilgrims and America's First Thanksgiving)
Thanks to Squanto, the harvest that year was bountiful and the Pilgrims had more food than they could eat. They had lost of meat, fish, vegetables, fruit, and corn. They had enough food to last them all of winter. They also had other things to be thankful for too, they had successfully built themselves stable homes, and had peace between their Wampanoag Indian neighbors. Governor William Bradford decided that it was time to celebrate their good fortune and hard work.
Preparation began immediately. The feast was to last three days. Governor Bradford gathered the best hunters and went on a one-day hunt. When they returned, they brought plenty of waterfowl and wiled turkeys. The woman began to prepare the food, some of which was boiled vegetables, stewed pumpkins, fish, sewed eels, ducks, and geese. Governor Bradford also invited Chief Massasoit to the celebration. Massasoit brought 90 other Indians with him and some deer that they shout. Every one was excited for the party.
Workers set up tables thought the village. They covered them with linen tablecloths. Then they set up benches, chairs, and even small barrels or baskets for seats. Everyone brought his or her own eating utensils. They used knifes, and spoons only, no one used forks in those days. The Pilgrims actually ate most of the food with their hands. Since this was messy, each guest had a huge napkin, which was three feet wide. The women and girls set the table. They put out pewter and wooden dishes. Some dishes were square, and were called trenchers. Food was passed in serving bowls and on large platters. Every one helped them selves. The Feasting had begun.
On each day, after the feasting the Pilgrims and the Native Americans had several activities to do. Historians do not know for sure why the Wampanoag joined the gathering or what activities went on for those three days. (Plimouth Plantation, Thanksgiving) However, we have some ideas about the actives they did. They might have had a target practice with muskets, bows, and arrows. They may have had wrestling matches and races. Massasoit and his men could have sung and danced for the Pilgrims, while Captain Standish staged a military review of his small force of men. They also may perhaps have played games, marched, and played drums. It was time for enjoyment after all the hardships. It was time for a great celebration. (Osborn and Boyce, 81)
Pilgrims held their second Thanksgiving celebration in 1623. This was meant to celebrate the end of a long drought that had threatened the year's harvest. The end of the drought encouraged Governor Bradford to call for a religious fast. Days of fasting and thanksgiving on an annual or occasional basis became common practice in other New England settlements as well.
During the American Revolution, the Continental Congress chose one or more days of thanksgiving a year, and in 1789, George Washington issued the first Thanksgiving proclamation by the national government of the United States. In it, he called upon Americans to express their gratitude for the happy conclusion to the country's war of independence and the successful approval of the U.S. Constitution. His descendants John Adams and James Madison also designated days of thanks during their presidencies.
In 1817, New York became the first of several states to adopt an annual Thanksgiving holiday. However, each state celebrated it on a different day, and the South America remained largely unfamiliar with the tradition. In 1827, the noted magazine editor and prolific writer Sarah Josepha Hale—author, among countless other things, of the nursery, rhyme "Mary Had a Little Lamb"—launched a campaign to establish Thanksgiving as a national holiday. For 36 years, she published numerous editorials and sent scores of letters to governors, senators, presidents and other politicians.
Abraham Lincoln finally heeded her request in 1863, at the height of the Civil War, in a proclamation entreating all Americans to ask God to "commend to his tender care all those who have become widows, orphans, mourners, or sufferers in the lamentable civil strife" and to "heal the wounds of the nation." He scheduled Thanksgiving for the final Thursday in November, and it was celebrated on that day every year until the 1930s.
In 1939, Franklin D. Roosevelt moved the holiday up a week in an attempt to urge retail sales during the Great Depression. Roosevelt's plan, known derisively as Franksgiving, was met with passionate opposition, and in 1941, the president unwillingly signed a bill making Thanksgiving the fourth Thursday in November.
"The theme of Thanksgiving has always been peace and plenty, health and happiness. To be truly observed, it involves not merely "thanks" but "giving," too. It is a time for special generosity in remembering and helping the less fortunate." (George F. Willison)
Works Cited
Books
Marry Pope Osborne and Natalie Pope Boyce. Magic Tree House Research Guide: Pilgrims (A nonfiction companion to Thanksgiving on Thursday) {No publication facts}
Internet Sources
Holidays on the Net-Thanksgiving on the Net "The Pilgrims and America's First Thanksgiving" 1995-2011 http://www.holidays.net/thanksgiving/pilgrims.htm
Plimoth Plantation "Thanksgiving" 2003-2008
http://www.plimoth.org/kids/homeworkHelp/thanksgiving.php
Willison, George F. "Thanksgiving Day." The New Book of Knowledge. Grolier Online, 2011. Web 7 Mar. 2011. http://go.grolier.com/
Wilson, Jerry. The Thanksgiving story "History of Thanksgiving" 1997-2010 http://wilstar.com/holidays/thankstr.htm
Related Topics