Team Reflection: Discussion Questions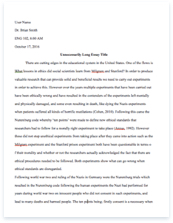 The whole doc is available only for registered users
A limited time offer! Get a custom sample essay written according to your requirements urgent 3h delivery guaranteed
Order Now
Where the statements made in Zagat's restaurant guide statement of fact or statements of opinion? The statements that were made in Zagat's restaurant guide were statements of opinion. It was stated that each restaurant in the guide was ranked based upon calculated surveys of customers of the restaurant, and the Zagat guide often quotes anonymous consumer comments. The results from the surveys conducted concluded that the food at Lucky Cheng's rated a 9 and in the category of décor and service a 15; scores could range from 0-30. Keeping in mind the results came directly from consumers that have visited the restaurant as well as statements made. If Zagat guide can prove that surveys were in fact conducted, we believe that would prove the statements published to be opinion. As long as the Zagat guide did not do anything to interfere, alter, change, or discourage any surveyor to making their honest view of the restaurant on the survey. Unless publishers from Zagat Survey's LLC have every visited Lucky Cheng's they would be unaware as to if the statements were true or not, additionally we do not believe the statements made had malicious intent Is Zagat liable for disparagement?
To prove disparagement, which is also called trade liable, product disparagement, and slander of title, the plaintiff must show that the defendant; (1) made an untrue statement about the plaintiff's products, services, property, or business reputation; (2) published the untrue statements to a third party; (3) knew the statements were not true ; and (4) made the statements maliciously The plaintiff in this case will not be able to prove all four elements needed to prove disparagement. Case 5.2: Negligence
Did Wilhelm act negligently by failing to warn Flores of the dangers of working with beehives? In order to decision if someone is liable for negligence the defendant has to be proven that he or she owed a duty of care to the plaintiff. Duty of care refers to duty that doesn't cause unreasonable harm or risk someone. Courts decide if duty of care is owed in specific cases by a process called reasonable standard. According to Cheeseman (2013), Reasonable standard is the omission to do something which a reasonable man would do, or doing something which a prudent and reasonable man would not do.
Negligence has to be prove the defendant owed care of duty by breaching the duty of care; the plaintiff suffered injury, defendant committed a negative act caused the plaintiffs injury and the defendant negligence act was the proximate cause of the plaintiffs injuries. There is enough information to support case 5.2 Curtis Wilhelm is negligence for Flores. Wilhelm failed to warn of the severity and danger of the bees. Wilhelm breached his duty when he didn't inform of the dangers associated with the bee stings which includes the consequences of allergic reaction that Flores encountered failure to communicate this information resulted in negligence caused by Flores injuries. The anaphylactic shock from the sting was unpredictable because this may not be a reaction that occurs with every bee sting. Case 5.6: Assumption of the Risk
Does the doctrine of the assumption of risk protect the Respondents from liability to Hurst? Fact: Craig A. Hurst was struck by a hockey punk while standing in a spectator zone of the rink. The plaintiff was unfortunately struck in the face but the Knoxville Cherokees Hockey, Inc. couldn't have foreseen the incident at hand. The plaintiff under Assumption of the Risk entered the Florence City and County Civic Center as a willing to participate in a risky activity. The East Coast Hockey League provided wooden dasher boards and protective Plexiglas up to a certain height. The company implemented certain procedures and safety equipment to protect themselves and their public audience.
Under the doctrine of implied primary assumption of risk, Respondents' duty of care did not encompass the risk involved. The risk of a hockey spectator being struck by a flying puck, while he is in an isolated zone, is inherent to the game of hockey. It is also a common, expected, intentional, and frequent risk of hockey. Those who participate or sit as spectators at sports . . . may be taken to assume the known risks of being hurt by balls, flying objects, explosions, and even . . . hockey pucks. Respondents did not have a duty to protect Appellant, a spectator, from inherent risks of the game of hockey.
Case 5.7: Negligence Per Se
Facts: In March of 1980, plaintiff Julius Ebanks, about 53 years old left his resident in East Elmhurst, Queens, New York for work in downtown, Manhattan. When Mr. Ebanks arrived at the Bowling Green subway station that morning, he got on the escalator owned and maintained by the city Transit Authority of New York. It was a rainy day and plaintiff Ebanks was wearing an "over boots" or "totes." While on the escalator, Mr. Ebanks' left foot became trapped in a two-inch gap between the sidewalk and the escalator step. Julius Ebanks was violently thrown to the ground, which cause him to fracture his left hip, and also sustaining other serious injuries. At that time, New York City's building code standard gap for escalators was 0.375-inch. Plaintiff Julius Ebanks sued New York City Transit Authority (defendant) to recover damages for the injuries he sustained. Issues: Who wins?
Were Julius Ebanks' injuries the result of the defendant's negligent operation and poor maintenance of the escalator? Rules: The case was adjudicated on the basis of negligence law. Negligence is "the omission to do something which a reasonable man would do, or doing something which a prudent and reasonable man would not do." Among others, negligence law takes into consideration: duty of care, breach of duty of care, injuries caused by defendant's negligent act(s), and the likes. (Cheeseman, 2013). A particular negligence law considered during this case was negligence per se.
Application/Analysis: Under the negligence per se doctrine, a defendant is responsible if he or she fails to properly maintain and repair damage that results to injuries to someone or a plaintiff (Cheeseman, 2013). Under negligence per se, an injured party or plaintiff is not allowed to prove that the defendant owed him or her duty of care because it is already stipulated in the statute or the law already establishes it. In this case, New York City's building code established a standard gap required for an escalator step and wall. The escalator gap exceeded the city's standard of 0.375-inch. The gap in the city's escalator was 2-inch, which clearly violates the New York City's building code. It is clear that New York City's building code was intended to standardize the construction of escalators and other buildings as well as preventing injuries like those sustained by plaintiff Julius Ebanks. Just like any residents of the United States, Julius Ebanks was a resident of New York. Therefore, protection under the city's building code extended to him. The court ruled in favor of Julius Ebanks under the doctrine of negligence per se because he was meant to be protected under New York City's building code. He was awarded thousands of dollars for injuries he sustained.
Reference
Cheeseman, H. R. (2013). Business Law: Legal Environment, Online Commerce, Business Ethics and International Issues (8th ed.). Upper Saddle River, NJ: Pearson Prentice Hall.
Related Topics