Syria and Syrian Refugee Gatherings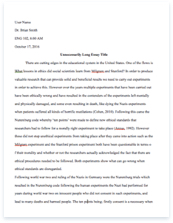 The whole doc is available only for registered users
A limited time offer! Get a custom sample essay written according to your requirements urgent 3h delivery guaranteed
Order Now
Spread across social networking sites a picture of a boy, members of the organization of the Islamic State in Iraq and the Levant "Daash 'crucifixion and posting a sign on his chest that read" Breakfast without a legitimate excuse. " The regulation imposes stringent ordinances in the Syrian and Iraqi-controlled areas. According to the activists who deliberated image, the charge the boy who remained crucified for hours under the scorching sun was Atafarh in Ramadan without reason. The publishers did not specify the image where the incident occurred.
The Army Intelligence carried out on Saturday raids on Syrian refugee encampments in the northern city of Zgharta and the Mount Lebanon region of Iqlim al-Kharroub, reported the National News Agency. It said that 15 Syrians were arrested during the operation in Zgharta. A number of flags and banners of the Islamic State jihadist group were also seized. Later on Saturday, the army arrested 11 people during raids on Syrian refugee gatherings in the Wadi Bisri region located between Shouf and Jezzine. The military said nine Syrians were arrested between the town of Bisri and its plain for "moving inside Lebanon in an illegal manner." An Egyptian national and a stateless man were also apprehended during the raid, said the army.
According to NNA, the raids are part of "the army's measures to preserve security and stability and pursue security violators" and were aimed at "checking if armed men had sought refuge in that area." Later on Saturday, NNA said a State Security patrol arrested a man in the Akkar area of Zouk al-Habalsa on suspicion of "belonging to a terrorist group." On October 8, the Army Intelligence arrested 11 Syrians during raids on their encampments in Ehden in the Zgharta district. The security forces have carried out in recent months raids against various Syrian refugee encampments in Lebanon in search of wanted suspects. A number of suspects have been arrested, several of whom were charged with belonging to terrorist groups.
Related Topics