Signs and Symptoms of Different Types of Abuse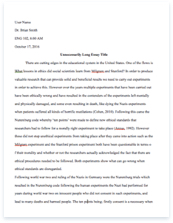 The whole doc is available only for registered users
OPEN DOC
A limited time offer! Get a custom sample essay written according to your requirements urgent 3h delivery guaranteed
Order Now
Ai Describe in your own words what is meant by the following types of abuse & Aii Identify signs and symptoms of the different types of abuse; Physical abuse is using physical force in a non-accidental way which results in bodily injury, pain or impairment. Examples of behaviours: hitting, slapping, pushing, burning, physical restraint, harassment, enforced sedation, inappropriate use of medication, aids for daily living being withheld, e.g. hearing aids, glasses; Signs: bruising, bite marks, cigarette burns or other marks that cannot be explained where they could come from. Sexual abuse happens when a service user is involved in sexual activities that he/she doesn't understand, have not consented or which violate the sexual taboos of family custom and practice Signs: soreness, bruising or bleeding around the genital area, the service user may withdraw from us when we touch them or they may hit us in an attempt to protect themselves. Emotional/Psychological abuse relates to any action that damages an individual's mental well-being and development, causing him/her emotional distress, e.g. verbal abuse, including badgering, coercing, provoking or frightening actions or making someone undertake or witness acts which are personally distasteful Signs: the service user may be distressed, frightened, nervous, irritable or very withdrawn and reluctant to hold a conversation.
Financial abuse is the misuse of an individual's money or personal possessions or any resources of a vulnerable person. Signs: the service user may appear worried, irritable, frighten to engage in conversation because of the pressure he/she is facing. Institutional abuse happens when following schedules of Care that are organised around staff convenience, not the needs of the service users. Signs: misuse of medication, e.g. sedating individuals to make life easier for the staff, very little choice of menu, no choice of television programmes, opening service user's mail, etc. Self-neglect is when an individual who has experienced harm or abuse may have such a low self-esteem and motivation that they self-neglect. Signs: not eating, not washing, not taking care of the appearance, not seeking medical help when required, withdrawing from social contact; Neglect by others happens when ignoring or withholding physical or psychological medical care. Signs: the service user may be dirty, have little food in the house, the heating may be switched off in the winter and their clothing inadequate for the time of year.
If medication is withdrawn the service user will experience a lot of pain. Aiii Explain the correct actions to take if you suspect an individual is being abused. If I suspect an individual is being abused I will report the fact to my manger immediately. Once I have reported my suspicious it will be the responsibility of my manager to investigate the circumstances and to determine the next course of action. Aiv Explain the correct actions to take if an individual tells you that is being abused In the situation where the a service user tells me that is being abused I will need to remain calm and try not to show shock or disbelief. I will listen very carefully what is being said and I will reassure the person by telling him that he has done the right thing in telling me and that I will take what they are saying seriously. I will explain to him about my responsibility to act upon the information disclosed but reassuring him that the information will not be shared with other individuals supported within the organisation. I will tell him that I need to report the disclosed information to my manager who will come and talk to him about the next steps. If appropriate I will take urgent action to protect the individual from any immediate danger and it is a recent incident I will need to preserve any material evidence that may be required for the investigation. Av Identify how to ensure that any evidence of abuse is kept safe.
All my written reports of what I saw, what witnesses said, what the individual said, body maps, notes I made I will pass them to my manager for safe keeping. Avi Identify the national policies that set out requirements for safeguarding individuals The Human Rights Act 1998 was an important part of the Government programme to modernise the constitution. It incorporates into domestic law the European Convention Human Rights (ECHR) to which the UK has been committed since 1951. The Act states that each individual has right to these: Independence, Dignity, Equality and Diversity, Privacy, Care and Support, Realising Potential, self-fulfilment, Safety and Choice. National Care Standards Commission, now the Commission for Social Care Inspection (CSCI) addresses to the protection of vulnerable adults and its scope is to raise standards of care through National Service Framework. The registered person ensures that service users are safeguarded frim physical, financial or material, psychological, or sexual abuse, neglect,, discriminatory, abuse or self –harm, inhuman, or degrading treatment, through deliberate intent, negligence or ignorance, in accord to written policies. ''
In safe hands '' Implementing Adult Protection Procedures in Wales 2003 Sexual Offences Act Disability Discrimination Act 2004 Domestic Violence Crime and Victims Act 2005 Mental Capacity Act Safeguarding Adults (Information taken from www.advocacysource.org.uk) LOCAL SYSTEMS – Employers policies and procedures Avii Explain the roles of different agencies and professionals that are involved in safeguarding individuals. Local authority Adult services (social services) Safeguarding team,- these individuals are there to investigate and ensure the safety of all individuals in their care. Care Quality Commission – are inspectors who inspect care providers this can be on a planned or unplanned visit. "No Secrets" 2000 and " Disclosure Act & Whistleblowing) were put in place by the government in order that local authority social services to work with other health and social care organisations to develop local multiagency codes of practice to help prevent and tackle abuse. Protection of Vulnerable Adults (POVA) Legislation introduced in England and Wales for Care Homes and Domiciliary Care agencies. POVA means registering people who are considered to be unsuitable to work with vulnerable adults.
Employers have the responsibility to register the employees who have abused a service user. Police – the police investigate any allegations made and prosecute where required. The role of Criminal Records Bureau is to reduce the risk of abuse by ensuring that those who are unsuitable are not able to work with children and vulnerable adults. Commission for Social Care Inspection (CSCI) is the single, independent inspectorate for social care in England. Its role is to inspect the care home we work in. Aix Identify sources of advice, support and information to help social care workers understand their own role in safeguarding. A main source of support is through training (Safeguarding of Vulnerable Adults) provided by our employer or many local authorities run free, multi-agency, safeguarding courses for anyone who works with vulnerable children and adults. If I have specific concerns in my workplace, that perhaps I don't feel are being taken seriously, I could speak directly to a Safeguarding Officer at the council. Task B Identify two reports on serious failures to protect individuals from abuse. Write an account that describes the unsafe practices in the reviews.
In March 2002, a 30-year-old woman with learning disabilities was admitted to Borders General Hospital in Scotland with multiple injuries as a result of sustained physical and sexual assaults. The abuse had been carried out at home and was perpetrated by three men, one of whom was her carer. 'The case of the vulnerable adult' is the name that the individual involved has asked to be used. Her identity is protected under rules giving anonymity to victims of rape.The woman had made allegations against one of the perpetrators from when she was a child but agencies decided her mother could protect her. When her mother died, he was allowed to become her carer, making her sleep on a carpet in the hall at his home. He began taking the woman's benefit money, deprived her of food and liquid and made her sit in the dark for long periods. Together with two friends he forced her to strip, shaved her head, sexually assaulted her and repeatedly stamped on her face and body. They also threw the woman over a fence, handcuffed her to a door and set fire to her clothing.
The police, health and social services had been aware of allegations of abuse dating back to the woman's childhood. These had been investigated and reported to the Procurator Fiscal but she was considered an unreliable witness due to her learning disability. This report is full of unsafe practice and people in authority have failed to protect the woman as a result of this. The unsafe practice started when the woman was just a little girl, she had made allegations against one of the perpetrators but agencies decided her mother could protect her. The agencies should have taken the allegations seriously and not assumed her mother could have protected her. They could have done things such as carrying out full body examinations to look for marks, cuts or scratches , they could have asked the woman for evidence (if she understood this due to her disability) and they also could have done a house visit to ensure she was receiving appropriate care and living standards. If all seemed well they could have arranged visits for support for the girl for example. Knowing or finding out whether a person is able to fully understand when they have a disability is a difficult thing to do.
When the girl's mother passed away the perpetrator was allowed to become the girl's carer and the abuse continued. Before this man was allowed to become the girls carer agencies/social services should have fully investigated the man's past, he should have gone through interviews and the agencies could have observed/investigated the man's and girl's relation/friendship. There would have been no harm for the agencies to go and check on the woman years later and keep on top of visits because if they did this the signs of abuse would have been clear such as dehydration and lack of food, poor clothing, torn genital area and marks on her face and body. NHS staff persistently abused a blind and deaf man with a low IQ by tying him up for 16 hours a day, government inspectors revealed today in a damning report on services for people with learning disabilities.
Carers employed by the Cornwall Partnership NHS trust bound his arms together with cloth bandages and fastened them to his bed or wheelchair, to stop him slapping himself in the face.They found evidence in personnel files and correspondence of 64 incidents of abuse over the five years to October 2005. "These included staff hitting, pushing, shoving, dragging, kicking, secluding, belittling, mocking, and goading people who used the trust's services, withholding food, giving cold showers, over-zealous or premature use of restraint, poor attitude to people who used services, poor atmosphere, roughness, care not being provided, a lack of dignity and respect and no privacy." All the patients were abused, but two were targeted frequently.In spite of previous inquiries, conditions for the eight men on Lamorna ward remained bleak. One bedroom contained only a chair: the man using it had to sleep on the floor. There were no curtains. The activities cupboard contained a single annual. The men frequently argued and sometimes came to blows. But some of the worst abuse occurred outside the hospital, in houses where up to four adults lived with support from NHS carers. The blind and deaf man lived in one of these. Inspectors would not name the place to protect his identity.Investigators found evidence staff hit, pushed and dragged vulnerable adults.
They relied too much on medication to control behaviour and used cold showers and withdrawal of food for discipline. This report is full of unsafe practice which has prevented from adults being protected. Staff bound his arms together with cloth bandages and fastened them to his bed or wheelchair, to stop him slapping himself in the face. Staff may have believed this was best for the man to stop him slapping himself in the face due to being uninformed or a lack of knowledge which is completely the managers fault for not ensuring all staff went on a safeguarding course which would have given them the correct knowledge and it is also the managers fault for letting this happen all together. New staff could think it is the 'right' thing to do and would feel 'stupid' or out of place questioning it. They found evidence in personnel files and correspondence of 64 incidents of abuse over the five years to October 2005. They should've investigated earlier enabling the evidence to be found at such an early stage to prevent further abuse happening.
If the home was investigated and inspected signs of abuse would have been noticed such as dehydration, lack of food, poor clothing. Signs of poor living conditions would have also been identified (one man was sleeping in a room with just a chair and forced to sleep on the floor). Task C Ci Explain what a social care worker must do if they become aware of unsafe practice. If it is considered that an unsafe practice has taken place it should be reported to a senior member of staff or the manager. The whistle – blowing policy can also be used. A whistle blower is a person who raises a concern about wrongdoing occurring in an organization or body of people. Cii Describe what a social care worker must do if unsafe practice is reported but nothing is done to ensure it is corrected. I would then report this to a more senior manager or the owner, social worker, safeguarding team, care quality commission or the police as soon as possible as things could get a lot worse and I could then consider myself as guilty as the other person for not taking an immediate action. Ciii Describe three factors that may make individuals more vulnerable to abuse than others.
a) Abuse by professionals -Poor quality of staff training meaning staff may not have the knowledge or understanding of the needs and procedures to follow. Employers are responsible for providing training and employees are responsible for making sure that they attend the training. -Short of staff meaning the staff on duty is under more pressure and maybe unable to provide the care that is required to the standards required. – Insufficient staff supervision means individuals do not have the time and opportunity to discuss concerns or worries they may have regarding their own knowledge. – Failing to treat individuals with dignity and respect takes away the individuals choice to believe and do what they want to. We need to refrain from letting our own thoughts and beliefs influence the way we support individuals and be able to go to work with an open mind. b) Abuse by family or friend -Carer being too young or immature may mean that the individual does not have the full knowledge or understanding in the way they should be supporting the individual.
-Carer feeling under pressure, this can occur if an individual feels that it is their responsibility to provide care and support for an individual but may not really want to do it or have limited awareness on care they should be providing or where they can gain extra support. -Having to deal with challenging behaviours is an extremely stressful experience even for people who have received training in ways to deal with such situation so for a family member who has not received training this can be an extremely difficult situation as they are unaware of why an individual is displaying such behaviours and unaware of way to deal with this. -Carer feeling frustrated this can be due to having little or no understanding of the individual's needs, becoming a carer unwillingly having to make large changes to their own lifestyles can cause them to become resentful. -Carer having multiple people to care for can cause an individual to feel under a lot of pressure as they may get very little time to themselves. .
c) Individuals who are more at risk – Individuals who have little or no understanding this can be due to a result of an illness, a learning disability, children or those who are unaware of their rights. – Illness can cause individuals to be unable to express their needs, thoughts, wishes, may make them isolated and unable to access help. -Being scared can cause an individual to be more at risk as they may be unaware of how to access additional advice or support. C iv Explain how adopting a person centred approach which offers choices and upholds rights can empower an individual and help to reduce the likelihood of abuse. It is important to remember that everyone is an individual and should be treated in such ways as to promote their: Individuality, Rights, Choice, Privacy, Independence, Dignity, Respect and Partnership according to the Human Rights Act 1998. Cv Explain how encouraging and promoting active participation can help to reduce the likelihood of abuse.
Encouraging and promoting active participation means understanding and recognising the fact that all individuals are able to participate in activities and relationships as independently as possible. We should always give the individual the opportunity to make their own decisions and not just decide for themselves based on our own beliefs and values. The individual may not be able to perform tasks they require but by giving them choices we enable them to feel able to speak about what are their needs and to find a way to fulfil those needs in a way that they will feel comfortable with. In this way they will feel more in control of their life and the risks of feeling abused or misunderstood will be considerable reduced. Cvi Explain how an effective and easy way to use complaints can help reduce the likelihood of abuse. Having a complaints procedure gives all individuals the right to be heard and it is something that it is easy to use by all individuals that may need to use it.
Related Topics