Sarojini Naidu Argumentative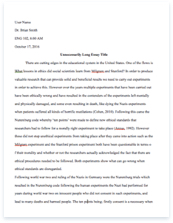 The whole doc is available only for registered users
A limited time offer! Get a custom sample essay written according to your requirements urgent 3h delivery guaranteed
Order Now
Her poems were beautiful and lyrical. Her collection of poems "Golden Threshold" "The Bird of Time" , "The Broken Wings" "Feast of Youth etc. she was given the nickname – the "Nightingale of India" were admired by Rabindranath Tagore and Jawaharlal Nehru.
she met Shree Gopal Krishna Gokhale and Gandhi and was influenced by them. Sarojini worked whole-heartedly for India's freedom movement and rights of women. In 1925, Sarojini became the first Indian woman president of the National Congress. .
When India became free in 1947, she become the first Indian woman governor of United Province.
The Nightingale passed away on March 2, 1949. However the legacy that she has left behind will continue to inspire future generations of India. Her birthday is proudly celebrated as Women's day.
Sarojini Naidu (1879-1949), the 'Nightingale of India,' is remem­bered as a leading woman nationalist leader of India's political struggle for independence. Born in 1879 as Sarojini Chattopadhyay and one of the brightest students in school, she blossomed into a writer of passionate verses on a variety of themes. Her works on poetry are The Golden Threshold, published in 1905; The Feather of the Dawn; The Bird of Time, published in 1912, and The Broken Wing, published in 1917. After finishing studies at the Madras Presidency, she went to pursue further studies at King's College in London after obtaining a scholarship. It was only after her marriage to Dr. Govindarajulu Naidu in 1893 that she became determined to serve the people in need with courage and perseverance. She urged the student community to stand united and fight against racial and communal disintegration.
She worked to encourage the setting up of homes for orphans and other needy persons and schools where girls could pursue education. She entered politics about the year 1902 with Gopal Other Eminent Personalities Krishna Gokhale as her initiator. Under his guidance, she began to work for the cause of India's freedom from the foreign yoke. Thus she was one of the first women to participate in the national struggle for independence. Working close to Mahatma Gandhi and participating in all of his programmes includ­ing the Dandi March, Sarojini Naidu received much adulation. She became the President of the Indian National Congress in 1925. The Asian Relations Conference in the year 1947 was presided by her. Following India's independence, she was given the governorship of Uttar Pradesh.
Sarojini Naidu, born as Sarojini Chattopadhyay (Bengali: সরোজিনী চট্টোপাধ্যায়) also known by the sobriquet as The Nightingale of India,[1] was a child prodigy, Indian independence activist and poet. Naidu served as the first governor of the United Provinces of Agra and Oudh from 1947 to 1949;[2] the first woman to become the governor of an Indian state.[3] She was the second woman to become the president of the Indian National Congress in 1925 and the first Indian woman to do so.[4][5] Contents
1 Early life
2 Political career
2.1 Independence movement
2.2 President of the Congress party
3 Literary career
4 Death and legacy
4.1 Golden Threshold
5 Works
5.1 Famous Poems
6 References
7 External links
Early life
Naidu was born in Hyderabad to Aghore Nath Chattopadhyay and Barada Sundari Debi on 13 February 1879. Her father, with a doctorate of Science from Edinburgh University, settled in Hyderabad, where he found and administered the Hyderabad College, which later became the Nizam's College in Hyderabad. Her mother was a poetess and used to write poetry in Bengali. She was the eldest among the eight siblings. Her brother Virendranath Chattopadhyaya was a revolutionary and her other brother, Harindranath was a poet, a dramatist, and an actor.[6] Naidu passed her matriculation examination from the University of Madras, but she took four years' break from her studies. In 1895, the "Nizam scholarship Trust" founded by the 6th Nizam – Mir Mahbub Ali Khan, gave her the chance to study in England first at King's College London and later at Girton College, Cambridge. Naidu met Govindarajulu Naidu, a doctor by profession, and at the age of 19, after finishing her studies, she got married to him. At this time, inter-caste marriages were not allowed, but her father approved the marriage.[6] The couple had five children. Her daughter Padmaja became the Governor of West Bengal.[7] Political career
Independence movement
Sarojini Naidu (extreme right) with Mahatma Gandhi during Salt Satyagraha, 1930 Naidu joined the Indian national movement in the wake of partition of Bengal in 1905. She came into contact with Gopal Krishna Gokhale, Rabindranath Tagore, Muhammad Ali Jinnah, Annie Besant, C. P. Ramaswami Iyer, Mahatma Gandhi and Jawaharlal Nehru.[8] During 1915-1918, she travelled to different regions in India delivering lectures on social welfare, women's empowerment and nationalism. She also helped to establish the Women's Indian Association (WIA) in 1917.[9] She was sent to London along with Annie Besant, President of WIA, to present the case for the women's vote to the Joint Select Committee. President of the Congress party
In 1925, Naidu presided over the annual session of Indian National Congress at Cawnpore (now Kanpur). In 1929, she presided over East African Indian Congress in South Africa. She was awarded the Kaisar-i-Hind Medal by the British government for her work during the plague epidemic in India.[10] In 1931, she participated in the Round table conference with Gandhi and Madan Mohan Malaviya.[11] She played a leading role during the Civil Disobedience Movement and was jailed along with Gandhi and other leaders. In 1942, she was arrested during the "Quit India" movement. Literary career
Naidu began writing at the age of thirteen. Her Persian play, Maher Muneer, impressed the Nawab of Hyderabad. In 1905, her first collection of poems, named "The Golden Threshold" was published.[12] Her poems were admired by many prominent Indian politicians like Gopal Krishna Gokhale. Her collection of poems entitled "The Feather of The Dawn" was edited and published posthumously in 1961 by her daughter Padamaja.[7] Death and legacy
Sarojini Naidu died of a heart attack while working in her office in Lucknow on March 2 (Wednesday), 1949.[7][13] She is commemorated through the naming of several institutions including the Sarojini Naidu College for Women, Sarojini Naidu Medical College, Sarojini Devi Eye Hospital and Sarojini Naidu School of Arts and Communication, University of Hyderabad. Her 135th birth anniversary (in 2014) was marked by a doodle on Google India's homepage.[14] Golden Threshold
The Golden Threshold is the name of one of the central building on the University of Hyderabad's campus. The building was the residence of Naidu's father Aghornath Chattopadhyay, the first Principal of Hyderabad College. It was named after Naidu's collection of poetry. Golden Threshold now houses Sarojini Naidu School of Arts & Communication of University of Hyderabad.[15] During the Chattopadhyay family's residence, it was the center of many reformist ideas in Hyderabad, in areas ranging from marriage, education, women's empowerment, literature and nationalism.[16] Works
Each year links to its corresponding "year in poetry" article: 1905: The Golden Threshold, published in the United Kingdom[17] (text available online) 1912: The Bird of Time: Songs of Life, Death & the Spring, published in London[18] 1917: The Broken Wing: Songs of Love, Death and the Spring, including "The Gift of India" (first read in public in 1915)[18][19] 1916: Muhammad Jinnah: An Ambassador of Unity[20]
1943: The Sceptred Flute: Songs of India, Allahabad: Kitabistan, posthumously published[18] 1961: The Feather of the Dawn, posthumously published, edited by her daughter, Padmaja Naidu[21] 1971:The Indian Weavers[22]
Related Topics