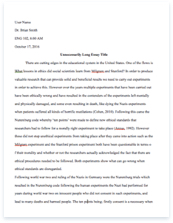 The whole doc is available only for registered users
A limited time offer! Get a custom sample essay written according to your requirements urgent 3h delivery guaranteed
Order Now
Sarojini Naidu (1879-1949), the 'Nightingale of India,' is remem­bered as a leading woman nationalist leader of India's political struggle for independence. Born in 1879 as Sarojini Chattopadhyay and one of the brightest students in school, she blossomed into a writer of passionate verses on a variety of themes. Her works on poetry are The Golden Threshold, published in 1905; The Feather of the Dawn; The Bird of Time, published in 1912, and The Broken Wing, published in 1917.
After finishing studies at the Madras Presidency, she went to pursue further studies at King's College in London after obtaining a scholarship. It was only after her marriage to Dr. Govindarajulu Naidu in 1893 that she became determined to serve the people in need with courage and perseverance. She urged the student community to stand united and fight against racial and communal disintegration. She worked to encourage the setting up of homes for orphans and other needy persons and schools where girls could pursue education.
She entered politics about the year 1902 with Gopal Other Eminent Personalities Krishna Gokhale as her initiator. Under his guidance, she began to work for the cause of India's freedom from the foreign yoke. Thus she was one of the first women to participate in the national struggle for independence. Working close to Mahatma Gandhi and participating in all of his programmes includ­ing the Dandi March, Sarojini Naidu received much adulation. She became the President of the Indian National Congress in 1925. The Asian Relations Conference in the year 1947 was presided by her.
Following India's independence, she was given the governorship of Uttar Pradesh.
POEMS
The Autumn Song
Like a joy on the heart of a sorrow,
The sunset hangs on a cloud;
A golden storm of glittering sheaves,
Of fair and frail and fluttering leaves,
The wild wind blows in a cloud.
Hark to a voice that is calling
To my heart in the voice of the wind:
My heart is weary and sad and alone,
For its dreams like the fluttering leaves have gone,
And why should I stay behind…
Palanquin Bearers
Lightly, O lightly we bear her along,
She sways like a flower in the wind of our song;
She skims like a bird on the foam of a stream,
She floats like a laugh from the lips of a dream.
Gaily, O gaily we glide and we sing,
We bear her along like a pearl on a string.
Softly, O softly we bear her along,
She hangs like a star in the dew of our song;
She springs like a beam on the brow of the tide,
She falls like a tear from the eyes of a bride.
Lightly, O lightly we glide and we sing,
We bear her along like a pearl on a string.
Related Topics