Samsung in China: The introduction of Colour Television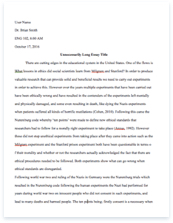 The whole doc is available only for registered users
A limited time offer! Get a custom sample essay written according to your requirements urgent 3h delivery guaranteed
Order Now
The Introduction of Colour TV1.What are the major problems Samsung faces as it tackles the television market in China?In 1995, the South Korean company, Samsung, decided to integrate all of their individual Chinese business units into a single Samsung China. It was decided that color televisions would be Samsung China's flagship product since the demand nearly doubled from 1990 to 1995, from 7.7 million to 14 million, respectively. Upon entering the color television market in China, Samsung faced several obstacles.
Before the 1990s, the South Korean company Samsung enjoyed a distinct advantage. Cheap labor costs in South Korea allowed Samsung to produce inexpensive "low-end" products and avoid direct competition from more expensive "high-end" Japanese made products, but this soon changed. South Korean workers soon had an average wage of $1,144 per month which was second in Asia only to Japan. Samsung was losing its advantage as a low cost competitor.
By 1995, China had twenty local companies developing "low end" color televisions. The competitors were selling small inferior quality color televisions at low prices. This created a problem because South Korean goods were typically known for selling the same kind of product and this threw Samsung into the stereotype. Samsung needed to separate itself from the 'country of origin effect' so that it could gain a larger market share in the second largest color television market in the world.
When Samsung entered into the Chinese color television market they faced several problems other than their recognition as a South Korean company known for low quality products. They were faced with the decision of which market segment to enter into. In the "low-end," small sized television market segment there were more than 20 local Chinese companies who had a large market share. If Samsung was to compete with these companies they would not be successful in ridding themselves of their poor brand image. In addition, the small color television market was shrinking while the medium and large sized television market was rapidly increasing. Samsung had to choose between competing in a shrinking market or competing in a growing market against fierce competition. The high end market was dominated by Japanese companies such as Sony and Matsushita, who together had 75% of the market. Furthermore, these companies already had excellent brand recognition, which is a very valuable asset and usually takes years to develop. The Japanese companies already had 19 production bases in China and were increasing them to 30 in hopes of increasing sales.
Samsung was also faced with the fact that if they were to move into the medium to large color television market they would be coming in relatively late. Since Chinese typically remain loyal to first comers, it would be difficult to compete with companies like Sony and Matsushita who had already well established themselves as premium companies. These companies had invested large amounts of cash upfront in order to establish themselves and Samsung would also be faced with costly investments if they chose to enter the high end market. The high-end Japanese companies also had successful dealer networks who exclusively sold their products and this would make it even more difficult for Samsung to find new dealer networks.
Since these Japanese companies already had a large market share they could enjoy a key advantage of selling on a larger scale, saving money. With the extra profits they were free to invest in new research and development in order to stay at the front of the pack in new technological developments. If Samsung was to enter the high-end market it needed to differentiate itself from other companies in order to achieve its own quality brand image in the medium to large color television market.
Further problems existed with the Chinese government and culture. For starters, local governments sometimes had a high degree of competition among themselves which slowed the distribution channels down for foreign companies. In addition, some local governments would attempt to use this to create a joint venture with a foreign company and create a larger market share for themselves. It was important for Samsung to carefully plan where in China they would set up their plants and sales centers. Many companies at the time would have centers in the north and south of China in order to avoid these problems.
Also, the Chinese government was more interested in social profitability than economic profitability and this would create confusion when foreign firms were discussing business with Chinese firms. It may become unclear to foreigners if the Chinese are interested in their potential profits of a deal or the social benefits such as more jobs, the training of workers and new buildings or factories. Furthermore, when foreign firms entered into joint-ventures they found that many Chinese factories were over employed and wasted a lot of money on the unnecessary employees. This further emphasized their lean towards social profitability as apposed to economic profitability.
2.How would you segment the Chinese TV market in terms of product, customers, and competition?The Chinese color television market is divided into two main segments, "low-end" television consumers and "high-end" television consumers. Each market segment is characterized by its own distinct customers, products, and competition.
The "low-end" market segment focuses on selling a few select sizes because they can achieve fast cost reduction due to the large market size. This cost reduction is passed onto their target consumer. The target consumer in the "low end" market is one who seeks an inexpensive product for under $361 (US Dollars) with reasonable quality. They are not name brand conscious and buy televisions with 19″ and 20″ screens. They also tend to live outside the major Chinese cities in rural areas. In China, 220 of its 300 million households are outside major cities and only 28% of these households own color televisions. In the urban areas, about 80% of the households own color TVs and because they are more brand conscious the competitors in the "low end" color television market focus mainly on the rural areas with more consumers. These competitors are made up primarily of over 20 Chinese companies who sell average quality televisions at lower prices.
The three major local "low end" producers, Changhong, Konka, and Panda, have a combined domestic market share of 35%. These companies focus mainly on domestic sales and rarely produce large televisions because their main advantage is selling in bulk. They avoid selling larger televisions because they have difficulty competing with foreign firms with more advanced technology, insufficient capital and better brand reputation.
The "high end" market segment is comprised of consumers who are willing to pay a premium for brand recognition. These consumers live mainly in urban areas where disposable income is higher than that of rural areas. In 1995, there were approximately 20 Chinese cities with average per capita purchasing power above $1,500 (US Dollars), the income in which Chinese could afford products such as color televisions. It was estimated that by the year 2000 there would be 30 to 40 cities with this average purchasing power. However, while the urban consumers were getting richer they also already had color televisions. In 1994, 80% of urban households owned color televisions. The competitors in this market were mainly foreign companies, the majority of them from Japan.
Japan is known for having quality electronics at the cutting edge of technology. The high quality brand image they maintain allows these companies to sell their products at higher prices. The color television market in China was growing 10% per year in 1994 and was 1 ½ times the size of Japan at the time, which meant that these Japanese companies were focusing their attention outside of their home country. Japanese companies like Sony and Matsushita were also investing huge amounts of cash into research and development to ensure that they would continue to be able to supply their target market with the leading technology and quality they desired.
3.Which market segment should Samsung target? What marketing strategy would you suggest Samsung adopt?Before deciding which market segment Samsung should enter into it is important to understand the characteristics of each segment. The low end market of smaller color televisions is dominated by local Chinese companies who focus their attention on Chinese consumers who are not brand conscience, prefer cheap reasonable quality products, and live primarily in rural areas. In the high end market, consumers prefer to pay a premium for medium to large televisions with higher quality. This segment is dominated by Japanese firms where the majority of their sales are made outside of their home country. The Japanese firms invest large sums of money in research and development to maintain their image as leaders in the electronics industry.
I believe that Samsung should focus their attention on selling a few select sizes of high quality televisions at reasonable prices. By doing this they could achieve lower costs and compete with their Japanese competition. In 1994, China had 300 million households but only 123 million of these owned color televisions. The market was divided into the urban and rural sectors. Of the 80 million urban households, roughly 64 million households already owned televisions. In contrast, only 61.6 million households of the 220 million rural households owned televisions. These numbers showed that roughly 125.6 million households owned color televisions nationwide. McKinsey, a management consulting firm, reported that 60 million Chinese had purchasing power over $1,000 (US) which is only half of the number of households who owned color televisions. It is obvious that what the Chinese were reporting as income was not nearly what they were actually making. This means that the number of consumers is much larger than what was believed.
The Japanese firms who were using a differentiation strategy were relying on their brand image to sell their products at premium prices. Meanwhile, the local Chinese firms were using a cost leadership strategy and selling lower quality products at cheaper prices. Samsung needs to use the differentiation strategy because its goal is to compete with the Japanese firms. If they could focus on select sizes they would be able to achieve cost reductions in production and this money could be used for additional research and development as well as reducing sales prices. By investing in research and development they would be able to differentiate themselves from competitors by creating innovative products that would appeal to "high end" consumers looking for high quality and innovative products.
The lower prices would appeal to the "low end" rural consumers and Samsung's new quality brand image would give them a core competency over the local Chinese firms in the "low end" small television market. A "low end" consumer might be willing to pay slightly more in order to buy a higher quality brand name. The "high end" consumer would want to pay less to buy a premium product at a lower price than the current premium Japanese products. Samsung, although focusing on differentiating themselves from competitors would not need to sale their products at premiums equal to the Japanese. They would first focus on slightly reducing sales cost in order to achieve a higher market share. Once they established themselves as a premium brand it would then need to reevaluate the market in order to decide which path to take from there.
Related Topics