Rise & Fall of Arthur Andersen, LLP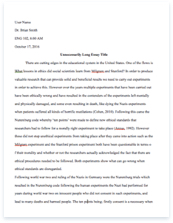 The whole doc is available only for registered users
A limited time offer! Get a custom sample essay written according to your requirements urgent 3h delivery guaranteed
Order Now
Enron was a natural gas company that was formed in 1985 by Kenneth Lay. By 1992, Enron was the largest selling company of natural gas in North America. In October 2001 a scandal involving Enron was emerging. This scandal led to the fall of the company. The Enron case and many others cases led to the collapse of other companies that did business with them which included one of the largest accounting firms in Chicago; the accounting firm of Arthur Andersen. This paper will discuss the rise and fall of one of Chicago's top accounting firm and how greed and dishonesty can destroy and company and a good reputation. (Newman, 2005)
In the beginning
Arthur Andersen, LLP, had become a holding firm based out of the city of Chicago and was formally one of the top five accounting companies that provided auditing, tax and consulting services to a number of large corporations for many years. Arthur Andersen started this company in 1913 along with his partner Clarence DeLany. Arthur Anderson was born May 30, 1885, in Illinois, the son of Norwegian immigrants. Andersen's mother had schooled him in a Scandinavian axiom "Think straight, talk straight". At the age of 16 he took a job as a mail boy where he worked during the day and attended school at night. He was later hired to be an assistant to the controller at a company called Allis-Chalmers in Chicago. By 1908 at the age of only 23 years old Andersen had worked his way up to being the youngest CPA in Illinois. (Washington Post, 2002)
In 1913, Arthur Andersen along with Clarence DeLany, both from Price Waterhouse bought out a California company called The Audit Company and formed their own firm called Andersen, DeLany & Company. In 1918 Clarence DeLany left the company and Arthur Andersen had the company changed its name to Arthur Andersen & Company. Their first client was Joseph Schlitz Brewing Company of Milwaukee. With many contracts coming to the Andersen firm in 1915 their Milwaukee office opened for business. (Chicago Tribune, 2002)
Arthur Andersen served as the head of the accounting and consulting firm and ran his business based on the Scaninavian axiom that his mother taught him "Think straight, talk straight" and he believed that a firm should not sugarcoat its opinions to their clients and by not sugarcoating their opinions to their clients this would gain the respect of their clients. He insisted that without integrity within the company the firm would not grow to a point where it could rival the big London behemoths. When the announcement of the firm opening on December 1, 1913, Anderson made a promise that his firm would provide "the designing and installing of new systems of financial and cost accounting and organization". Andersen demanded honesty in the company and was adamant that accountants had a responsibility to their investors and their clients. (Chicago Tribune, 2002)
Succeeding Arthur Andersen following his death in 1947, was Leonard Spacek. Spacek honed on the firm's sense of itself as the financial world's answer to the Marine Corps. Spacek felt that everyone should make it a habit to be busy all the time and avoid any appearance of being inactive or unoccupied. His philosophy was "When walking the halls, walk briskly". Spacek's obsession was to create a firm that spoke with a single voice. He wanted the company to have a sense of confidentiality, privacy, security and orderliness. By 1963 Andersen was a global enterprise with heavyweight clients such as Walgreens, United Airlines, Occidental Petroleum and Colgate-Palmolive. (Chicago Tribune, 2002)
Joseph Bernardino joined the Arthur Andersen accounting firm in 1972, after graduating from the Fairfield University Dolan School of Business with a B.S. in Accounting. He was admitted to the partnership in 1982, rising to head of Andersen's U.S. audit practice. Joseph Bernardino resigned on March 26, 2002. Soon after Bernardino's resignation WorldCom which was a major audit client of the Andersen Accounting firm admitted to cooking its books to the tune of $3.8 billion. This incident along with other Andersen clients began a wide range of investigations to come. (Chicago Tribune, 2002)
Outcome
After years of being developed into a successful accounting business in Chicago, a company that Andersen was involved with had a scandal brewing. This scandal went on to become one of the largest scandals in the business community. It stemmed from a company called Enron which was a natural gas company out of Houston, Texas. In November of 1997, Enron buys out a partner's stake in a company called JEDI and sells the stake to a firm it creates, called Chewco, to be run by an Enron officer. Thus begins a complex series of transactions that enable Enron to hide debts. In February 2001 a story breaks calls Enron a "largely impenetrable" company that is piling on debt while keeping Wall Street in the dark. August of the same year the CEO of Enron resigns.
October 12 of the same year Arthur Andersen's legal counsel instructs workers who audit Enron's books to destroy all but the most basic documents. By the end of the year the Securities Exchange Commission had launched an investigation on Enron and Andersen Accounting. The United States Justice Department went on to indict Arthur Andersen accounting firm of obstruction of Justice for destroying evidence in the Enron corporation case. Anderson accounting firm admitted and acknowledged it had destroyed thousands of Enron related documents and emails and the investigation into the events later led to the company filing bankruptcy and the final collapse of Anderson accounting. (Newman, 2005)
Bibliography
Andersen's Collapse May Be Boon to Survivors; Industry Officials Predict More Clients, Higher Fees for Remaining Big Accounting Firms. (2002, August 24). The Washington Post, p. 1. Andersen at the center of Enron scandal.. (2002, January 20). Chicago tribune, p. 1. Demise of Andersen Hurts Prospects for Accounting Students Nationwide.. (2002, November 2). Knight Ridder/Tribune Business News, p. 1.
"Main St. loses trust in Wall St. Enron's fall and accounting scandals drive investors away from stock market.(USA)." The Christian Science Monitor 25 Feb. 2002: 1. Print.
Neuman, E. J. (2005). The Impact Of The Enron Accounting Scandal On Impressions Of Managerial Control.. Academy of Management Annual Meeting Proceedings, 8(1), S1-S6.
The Fall of Anderson. Chicago Tribune. (2002, September 1)
Related Topics