Rhetorical Analysis: Neuroenhancing Drugs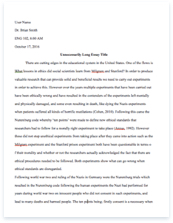 The whole doc is available only for registered users
A limited time offer! Get a custom sample essay written according to your requirements urgent 3h delivery guaranteed
Order Now
In my analysis of Margaret Talbot's "Brain Gain: The Underground World of Neuroenhancing Drugs", I will focus on her use of rhetorical appeals to persuade the audience to agree with her opinion. In the article, Talbot explains the use of neuroenhancing drugs such as Adderall on college campuses and in young people. While the article is seemingly about neuroenhancing drugs and their effects, the overarching point that she is trying to make is that our lives have become far too busy for us to handle without drugs that help you stay awake and concentrate.
Talbot uses an extended example and a distracting amount of facts about neuroenhancing drugs to make the claim that our lives have become too busy. One of the main rhetorical appeals that Talbot takes advantage of is the use of an extended example. She introduces us to a man, who goes under the alias of "Alex" due to concerns about his reputation as a businessman. Alex was a history student at Harvard. He wrote about a dozen papers per semester, ran a student organization, which took up 40 hours a week.
He had classes every day of the week, and weeknights were spent drinking with his friends. Talbot tells that Alex simply could not keep up with this lifestyle, therefor leading him to use Adderall. Alex would stay up all night, and the next day, he would take a test and after a quick power nap, he got on with the day. Throughout the article, Talbot draws everything she talks about back to her example of Alex. Talbot's use of extremely accurate and relevant evidence made her argument very strong, but at the same time, very weak. She uses many statistics that say mostly the same information.
The overuse of evidence by Talbot leads to a very confusing and hard to grasp article in which her opinion is heavily veiled by stats and numbers and facts. Her main source of evidence to prove her point, comes from Nicholas Seltzer, a UC Davis graduate who received a master's degree in security policy from George Washington University. Seltzer is also a user of neuroenhancing drugs. He is 9 years older than his girlfriend and wants to "keep his mind nimble and healthy for as long as possible" (para13). Seltzer claims that using neuroenhancers is not only for practical use, but they also allow you to "customize yourself".
He stopped taking Adderall due to the fear of memory loss. He began experiencing some difficulty learning new things and since he had never had a learning disability, he decided to stop taking Adderall. Later though, he began taking piracetam, which is a more natural neuroenhancers. The tone of the article starts out as very indirect, informative, and casual. The beginning gives us background knowledge about the use of neuro enhancing drugs and who uses them and why. Towards the end when she is talking about her experiences with Nicholas Seltzer, her tone changes to a more direct and formal tone while she is bombarding us with facts.
He sentence structure stays the same throughout the article. She uses plain and simple sentence make-ups to make the article easier to understand. Her diction, however, starts out with very easy to read stuff when she is talking about Alex and his experiences with neuroenhancers, and then shifts to words that may not be as easy to understand and may not be in every person's vocabulary. Although the article addresses many things wrong with our world today, it never offers any solutions to fix any of them.
Talbot talks about how much busier our lives have gotten and that we take neuroenhancers to keep our youthful and nimble minds, but she never offers an alternative. Not once does she give us a call to action, which in my opinion makes this article a poorly composed persuasive essay. She gives us far too many facts for us to remember and tie back to her thesis and purpose and that gives the article a secretive and informative feel to it. If her point was to convince me to side with her that our lives have gotten too busy, she would have failed.
Related Topics