Problems Chinese Students Face Abroad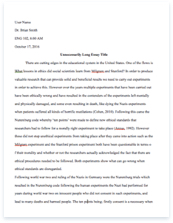 The whole doc is available only for registered users
A limited time offer! Get a custom sample essay written according to your requirements urgent 3h delivery guaranteed
Order Now
More and more young people are studying abroad now. Studying abroad has a great influence on young people, especially in life, study and culture. According to the survey, the number of Chinese students studying abroad exceeded 500,000 for the first time in 2015. China is the world's largest source of international students, the United States, Canada, the United Kingdom, Australia, and other English-speaking countries and Japan, South Korea as the main destination of study('International Academic Programs"). Studying abroad will affect young people in life, study, and culture.
Traffic
Nowadays, more and more young people go abroad to study, and they face many challenges. The first big challenge is the life change. Because life abroad is so different from China, they need to get used to it. And that affects these young people.
The first challenge is transportation. China has a very developed public transport system. People can take the subway and bus to go where they want to go. And the price is very low. And they can ride bikes to where they want to go. If you want to go very far, there are high-speed trains and planes. But when they came abroad, they were in trouble. They have to live on their own or take an Uber to get to where they want to go. Some students choose to travel by car themselves. This makes young people need to be able to be reasonable and take care of themselves.
There are also many problems with diet. Because every country eats differently. So go to a new place and get used to the local food.
First, breakfast. Most westerners think of breakfast like toast, cereal, pastry, eggs, bacon, orange juice, and coffee. China is very different. A major difference in Chinese cuisine is the lack of dairy products. Milk, cheese, butter, and yoghurt are not staples of Chinese cuisine and are also hard to find in smaller markets and grocery stores. Many western breakfasts are not often eaten here.
Breakfast in China is usually very delicious, and people first thing in the morning eat more intense flavours, such as porridge, steamed buns, and noodles. Many people go out for breakfast and grab a bite to eat on their way to work or school. Street vendors open their doors early and sell their wares to students passing by or people going to work – often at very low prices.
After that is lunch and dinner. In China, people eat together, so there are many dishes. In a foreign country, each eats his own food. And there are big differences in the cooking process. Westerners usually only cook, fry, roast and while Chinese people use more cooking methods, such as steaming, stewing, frying, stewing and drying. Chinese usually fry food in animal or peanut oil. Westerners use butter, sunflower oil, and olive oil. It's a very big challenge for young people.
This allows young people to learn to accept different foods and to adapt to them. It's very helpful for young people. This allows them not to be picky about what they eat, but to eat everything. They can also exercise their ability to cook.
Study
To go abroad is to study. But the way of learning abroad is very different from that of China. In China, the school clubs arrange the class schedule for students and then go to class according to the class schedule. While abroad, you have to choose your own curriculum. You can choose your classes according to your interests, hobbies, and needs. Unlike in China, where each class is taught is different, you have to go to different classrooms according to different classes.
In China, we stay in the same classroom for one day. This allows young people to learn to organize their time. And the number of people in the classroom is different. Every classroom in China has more than 40 people, some more than 60 people. And abroad, the classroom is about 20 people commonly.
In China, students have classes very early every day. Many studies begin at six o 'clock. In foreign countries, classes are usually at eight or nine. And school ends at three in the afternoon. This gives young people more time to do their own thing. They can choose their own interests, such as football, soccer, and tennis. They can be very relaxed. And at home, it's totally impossible. This makes the person that just comes to study abroad, very confused. They don't know what to do. So they learn how to manage their time. And get involved.
The last one is the language. Language is very difficult when Chinese young people go out to learn. When many young people come to the United States, they have very difficult lessons. Because I couldn't understand what the teacher was talking about. It takes a lot of time to study and finish homework every day. In addition to the lesson, you need to remember the words. It puts a lot of pressure on young people. It cultivates young people's consciousness and perseverance. It can help them better adapt to the life of studying abroad in the future.
Related Topics