The Truman Show is a powerful satire on media intrusion into people's lives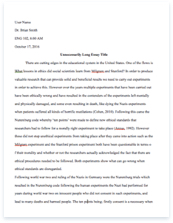 The whole doc is available only for registered users
OPEN DOC
A limited time offer! Get a custom sample essay written according to your requirements urgent 3h delivery guaranteed
Order Now
The very first time I watched 'The Truman Show' I thought, wow! What a great film, and never thought in too much detail about it. My subconscious concentrated on the obvious, and without realising, I'd missed a lot of the main points that would have helped my understanding of the film further. After studying it carefully I started to notice the smaller details and codes that had been added to film, that before I would never have even considered looking for. What was striking about the opening sequence of the film was, there were credits for the film itself, followed by another set of credits for the show Christof directed. Let's start our review!
It was a very confusing start to the film because naturally after the first set of credits an audience would expect the film to begin. The conventions used in this section of the film were; Invisible filming, when Truman was looking in the mirror there was a camera directly behind. It's a documentary and soap. Interviews with the characters show us the documentary side of it and the everyday life with Truman was the soap side of the show When we first see Truman, he is looking into the camera hidden behind the mirror.
He comes across as lonely but childish from the clothes that he wears, but with an ambition to travel. I can tell this by how he pretends he's an explorer and talks into the mirror. 'I now proclaim this planet trumania. ' My first impressions of Trumans mother are that she's ruthless and manipulating. 'You're just feeling bad because of what happened: you sailing into off into that storm. But I've never blamed you, Truman, and I don't blame you now. ' She's not blaming Truman directly, but she's manipulating him to make him think his father's death was his fault.
Meryl is just like Truman's mother, she's cold and false towards him, and she's patronising in the way that she speaks to him. Meryl shows no compassion towards Truman what so ever and treats him like dirt. 'Truman, you missed a spot! ' She comes across tidy and precise, shown through the clothes she wears. Marlon's very broad and rugged, the kind of person who Truman could look up to as an idol. He seems to be the only one with an outgoing personality. The setting of Seahaven suggests Christofs view of a perfect society is living by the sea, every single blade of grass in place.
A world without racism, prejudice, fighting and even without litter is perfect to him. 'In my world, you have nothing to fear. ' Every thing is on time like clockwork. It is a place where everybody wants to live. 'The Truman Show' uses conventions of historical drama. It has been set in the 1950's because it was a perfect decade. Everyone was employed and no world events were current. Costumes are used to define the characters wearing them. We can tell their personality by what they wear. Marlon wears very masculine clothes, which show the manly character that he plays.
Meryl wears very precise ironed on clothes. This reflects her neat and tidy persona. Trumans father has stubble and a tattered hat, which suggests this is the cause of 'amnesia'. Music is used to establish the mood of the movie. At the beginning Truman has mundane piano music, just to show it's an everyday part of his life, and when he starts to realise about the cameras, suspicious music is played. When Truman turned against Meryl in the house and held a knife to her throat, aggressive music was used to portray the violent scene. As the film progresses, we begin to notice a change in each of the characters.
Truman, as we see him in the beginning, appears child-like by the clothing that he wears, but as we get near the end of the film, we can see that Truman has matured to a man. He is more confident in his attitude towards things, and has become more independent. Christof went from being an egotistical director to thinking he's God! 'Cue the sun' He becomes over-crazed with power. Meryl started as the precise actress but near the end she couldn't handle the pressure. 'How can anyone expect me to carry on under these conditions? It's unprofessional. ' The job became too much for her.
At the beginning I believe we all thought Marlon was the only respectable person who really cared for Truman, and went from what I thought was a really good friend to a deceitful person. Trumans mother never seemed to change at all. She remained cold, hard and shallow. She will always be the controller of Truman, the one who will get to him every time. Trumans father and Sylvia went from false to real. They were only acting at first but as the film progressed they both loved him as a real father and a true friend.
'What right do you have to take a baby and turn his life into a mockery? '
They were the only true characters that had any emotion towards Truman's situation. It is important the characters change because it helps the film develop. At the end of the film all we care really care about are the real people, the people who care for Truman. The narrative structure of the film is manipulated in a variety of ways. This is done to keep us interested and guessing what is going on. For example they; introduce the actors to show their role in the film, show us there's a film within a film. Do the interview during the 'truetalk' chat show to show us what Christof is really about.
Have a flashback of Sylvia and of his father drowning, to show he's scared of water and he's still in love with someone other than his wife. We see the audience of 'The Truman Show', to be reminded that a soap opera is being watched and that we are just the same as they are. There's a lot of product placement. 'Everything on the show is for sale. ' When Meryl is in the middle of an argument with Truman and starts advertising the 'Moco Cocoa' hot chocolate drink. Or when Truman is fixing the lawn mower and again Meryl pops in, telling Truman to buy the latest model.
Marlon also does a lot of advertising, like when he comes to Truman with cans of brewskies. This shows us how low and to what extent the media will go just to make money. The Truman show is a genre documentary-soap, because it has the documentary side with interviews and the soap side is with his daily routine. Docusoaps are the most popular genre at the present e. g. Big Brother. All in all I have found this an interesting film. The Truman Show is the first film I had ever really read. After studying this film, I have got to know and understand the ways of the characters, from upright cold to warm and caring.
Watching the audience intimidated a great deal. They are so engrossed in the program and they look so shallow. 'He's not going to Chicago. He's not going anywhere. He has to have it out with Meryl. ' That is one example of many of the people who all over the world watched this program and if that many people are so hooked like that, it made me wonder, am I really like that? Then straight after it had finished the security guard said, 'What else is on, where's the TV guide? ' Is society really that sad? I have enjoyed studying the film and hope to be seeing a lot more films created as excellently as Peter Wier has the one.
References:
The Truman Show | Netflix
15 Truths About The Truman Show | Mental Floss
The Meaning of The Truman Show – Transparency
Related Topics