Preproduction for Game Designing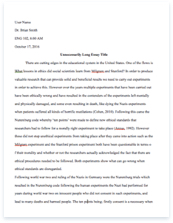 The whole doc is available only for registered users
A limited time offer! Get a custom sample essay written according to your requirements urgent 3h delivery guaranteed
Order Now
Objectives of the Research
The aim or objective of the research is as follows:To understand about various elements of designing an environment for a video game. To know about various problems which usually occur while designing an environment? To plan a pre-production blueprint for designing the game environment or level. To organise a flowchart this could help step by step how to convert ideas to a virtual environment. To unlock for next level of research.
Game Industry
 A report from IbisWorld, a market research firm that keeps a close eye on recession-inspired business trends, reveals one product as surprisingly recession-proof: video games. IbisWorld analysis shows revenue from the gaming industry appears set to reach $41.9 billion in the year 2008, drastically up from 2004's totals of $27.2 billion. Last year in 2010 the revenue generated from this company was $67 billion whereas this year its being forecasted that the revenue may peak at $82 billion.
Background Research
Problems while designing a game environment or level "Computer Scientists have an official definition of a problem that is "Hard". Some problems, regardless of your intelligence, the computing power you have, or the algorithms you can come up with, are mathematically Harder than other problems. They are fundamentally different in nature from simpler problems.
In Hard Problems the solution, even though no one knows what the solution is yet, can already be predicted to be very complicated and costly. " gameprogidy.com
– According to
Game Designers also often run into such situation which can be called as a Hard Design Problems. These problems seem to come up with some regularity, they share similar attributes each time, and they're scary. Example:
When designing a feature, level, or part of our game, we realize the design we were planning won't work out as we had imagined. At all. Every design answer that we can immediately think of as a response won't work. We realize that either no one has done this in games before, or people have tried and it turned out to be a poor game experience. At first, we have no idea how to proceed. We are out of ideas, and the few ideas that we do have seem to all be bad ones or disqualify themselves in some other way.
Hard Design Problems are scary for a designer. We break out into a sweat, fearing that we have already tumbled past the point of no return and our only solution will be to either deliver a sub-par game experience or scrap the whole project. Our mind starts racing, questioning your design judgement. We think "There has to be something we are missing," but again after two or three hours of re-planning, we are still unable to make any progress. Instead, those hours have only served to help us truly understand how deep into trouble we are.
Most often the problem I face during designing environments or levels is not planning a proper design of the preproduction blueprint for the level or the environment. According to my personal experience the hard design problems which i usually face was whenI used to rush into creating a game environment as soon as i had an idea. I didn't plan, research or collect photo references. When I had an idea, I would jump inside the level editor or a 3d application and began creating. For a few hours it was fun. Idea would begin to take shape and become real. But then the entire project would collapse.
When I would encounter such problem, I could hardly make any decision. I had no sense of focus or vision. I would make a decision based on what I had created, which is an obvious mistake. The game environment which I was creating began to control me and not me controlling my environment. Another common mistake is I would get more ideas and try to incorporate them into the current environment. As the environment began to grow in scale and complexity, it would make me overwhelmed. I would try to change the layout and the foundation. Problem was, I didn't have the layout or the foundation to begin with. I had nothing to fall back on. Conclusion- I had no vision, I had no blueprint. Soon after, the entire environment will fall apart, I do get frustrated, overwhelmed and move on. I would abandon the project. Soon I would begin with a need idea, on some new project. Thinking this time it will be different. This time I will push through and finish. Of course nothing different would happen, because I didn't change my process. I used the same old principles.
Sorting and formulating the above mistake, finally the I mistakes I did were    I didn't have a proper planning. I rushed through the ideas just imagining the final output. I didn't had any reference which could give my idea a shape, all I had was a blur thought. Even after the idea would began to take shape and become real, at a later stage I would stuck in a hard design problem as I don't know what to do next. This shows I had no sense of vision an focus. If I add more stuffs to the environment, it may happen that my entire design would change. The idea would start to take a shape of something else. Or maybe the new stuff may look just out of the box. They had no connection with the current environment. Adding more stuff without any sense of vision would only make the scene more complex and huge in scale. At a later stage it may ruin the whole idea. Continue working on the scene would result in changing of the whole layout and foundation. The design would never transform into an actual environment and the whole concept would be ruined. Finally the project would be left incomplete and left abandoned.
This is where planning a blueprint comes into play. Before we start design anything, may be an environment, a character, vehicles, layouts etc., we should plan our ideas to make it happen to take shape.
Preproduction for designing a game environment or level
Why planning is ignored/rushed through?  Common reason Not knowing what to do  No step by step to show how  Not knowing is important and how it will help in production stage of the game environment.  Not knowing how planning stages help in designing environment.
Why we need to plan? If we know the proper steps how to plan game environments and level designs, it will help to:       Decide ahead of time if the idea is worthy of spending our time on If we really want to purse the idea we have Create more real, authentic and original environments Know exactly what we want to create, the end result It will also help us to finish what we start Will help to improve our game environments and level designs both, visually and technically.
Planning process is very simple and flexible. With a few tweaks we can apply this to our game design project. The following steps are the essential part of our blueprint which will help us to plan everything to detail and get ready for the production process of our environment. Step1 – Idea – Generating ideas should be done on daily basis. We should try to look the world around us as a playable space and try to pick up our best ideas. Step 2 – Setting, Location, Theme – These three are the most overlooked and important aspects of environment and level design. These need to be defined in the environment to give it a meaning. Step 3 – Project purpose – Setting a purpose as to why we want to create this environment. Step 4 – Features – Defining a set of features to make the environment different and unique. This is the reference guide to the features we aim for.
Step 5 – Photo/Video reference and Research – Based on the idea, reference, location, features, setting and the theme, we go on the internet, books and actual locations and collect reference. Step 6 – Story – Based on the idea and reference, we create a story around the environment. At this stage we also create things like character for the environment. Story telling is done in two ways- Explicit and implicit. Explicit is the actual story based on character, their story, the storyline of the game. Implicit is what we visually communicate through the visuals of our environment. Step 7 – Objectives, Obstacle and Set pieces – This is done to make the environment more complex and more interactive. Step 8 – Focal Point – It's the environment visual reference. It is the focus of our environment. It is what will be the dominating piece of architecture, landscape or a dominating theme of our location. It is the guide that lets the players orient themselves in the environment. It will help to define each location in environment and drive the player towards its next location in the map. Step 9 – Visual Development – It's the style and art direction of where we want to take the idea.
It is the concept art behind how the environment will look. It helps to define a colour palette, lighting, overall feel and direction of the world. Step 10 – Top Down Gameplay – It's the process of defining the playable space of the environment. Top Down layout helps to design, set pace and flow of gameplay within the level. Step 11 – Making List – last but not the least, we will make various list of what we would need in order to create our playable map or stand-alone game environment. These list includes texture lists, model list and others to do lists. Final – The Blueprint – it's the final, the combination of all the above steps. We collect all the information listed previously and create a game environment/ level design blueprint. After this we move to the production process of the environment. The blueprint acts as the document for the environment design. The blueprint is very valuable when we stop working on our project and some time has passed. When we come back, we will have the blueprint to remind us of the game environment we wanted to create and we can start creating it right from the point where we had stopped.
Planning Architecture for the video game
(playable level or stand-alone game environment)
Possible Outcomes
Preproduction
A blueprint for designing the game environment or level Collection of reference image and videos and sounds for the environment. 2D-top bottom layouts of the level to make it playable and interactive. Reference sketches from the environment around us. Planning a simple story line that could be showcased with gameplay in the environment.
Post-production
Concept arts (manually done sketches or paintings, Photoshop digital matte paintings) of assets or environment on which the level actually have to be build. Virtual 3D- interactive environment. Most probably a playable environment, can also be a stand-alone. Technical Specs – Platform to be used  Microsoft Windows PC  Apple iOs (iPhones) In-game movie walkthrough to highlight focus points of the environment
Related Topics