Political Science Research Paper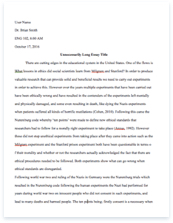 The whole doc is available only for registered users
A limited time offer! Get a custom sample essay written according to your requirements urgent 3h delivery guaranteed
Order Now
Ajmal Kasab was sentenced to death after the very evident 26/11 terrorist attack in Mumbai, he was guilty for a total of 80 offences which included murder, waging war against the country, being in possession of explosives and other charges. His death sentence was signed after verifying all the evidences of the crime [1]. On similar count Afzal guru was hanged for playing a pivotal role in the 2001 Parliament attacks, providing a hideout and transport. The difference between the two hangings was the role politics, evidence and transparency played.
The Indian government has still allowed capital punishment only for the rare and the serious offences. But since 1995, death sentence has been issued only 4 times which shows the considerable reduce in these hangings. The official data collected by the government statistics say that only 52 people have been executed since 1947 whereas the research conducted by the People's Union of civil liberties proves otherwise.
The number of death sentences in the country when taken in relation with the total population of the country happens to be a very minute number. Even then 77 defendants were sentenced to death in the year 2005, and according to the Prison statistics of India there were 273 convicts which included 6 females were under death sentence by the end of 2005. Only one person was executed in 2004, the first that happened since 1997 but none in 2005 and 2006[2] .The last death penalties were issued on February 8, 2013 and November 21, 2012 executing Mohammad Afzal Guru and Mohammed Ajmal Amir Kasab respectively [3] .
The entire theme of the of the research paper is to understand and notice the use of Capital punishments in India and how certain section of the society is affected by it? How politics does play a role in death sentences? The history of Capital Punishments in India, the clemency pleas, the hanging of Afzal Guru and his role in the Parliament attack of 2001, why should there be capital punishment in our country. To understand the solutions to the questions posed above, one must understand what Capital punishment is exactly and why is this punishment used. Also, in the current social scenario there has been a demand for Death or Capital punishment for committing rape. The punishments for rape in several countries has also been mentioned in this paper.
HISTORY
the criminal offences that attract death penalty are called death punishment or Capital Punishment. This type of punishment is only issues for very serious and heinous crimes that include murder[4], Abetment of mutiny[5], Waging, or attempting to wage war[6], Kidnapping for ransom[7] but in some countries treason, types of fraud, adultery and rape are also considered capital crimes. In the world there are currently 58 countries that actively practice this type of punishment and 97 countries have already abolished it (Mostly the European nations which include Austria, Belgium, France, Germany, Sweden, Switzerland and Spain) Capital punishment is not a violation of fundamental rights 19, 21 and 14. It is considered to be valid as this punishment is set by judiciary, which provides justice to the people of the nation.
As of today, there are about 26 mercy petitions that are pending before the president that need to be either accepted or denied. These petitions include those of familiar people like, Davinder Singh Bhullar who was a terrorist, Veerappan's associates which include Simon, Gnanprakasham, Meesekar and Bilvendran who killed several elephants and policemen[8], the petition of Sushil Murmu from Jharkhand, who was convicted of killing a nine-year-old child for a religious ritual, has been pending since 2005[9]. President A.P.J. Abdul Kalam decided only two mercy petitions – in 2004, he rejected the plea of rape convict Dhananjoy Chatterjee, and in 2006 he commuted convict Kheraj Ram's death penalty to life imprisonment. President K.R. Narayanan did not clear any mercy petition. Currently, President Pranab Mukherjee signed for the hanging of Afzal Guru as soon as he was appointed as the post of President. This signing sparked a huge controversy in the country. Also, Pratibha Patil near the end of her five-year term as president commuted the death sentence of as many as 35 convicts to life, including four on the same day, The 2nd of June [10].
At least 100 people in 2007, 40 in 2006, 77 in 2005, 23 in 2002, and 33 in 2001 were sentenced to death [11]. No official statistics of those sentenced to death have been released. As of 11 February 2013, there were 477 convicts on death row in India. The states with the maximum number of prisoners on death row were from Uttar Pradesh -174, Karnataka -61, Maharashtra -50 and Bihar -37.
Sexual Offences and Rape
There are almost 28 countries in the world that apply capital punishment for rape, especially that involve minors and extreme brutality. Rape and sexual intercourse with minors in china accounts for capital punishment. Rape is punishable by death also in Egypt (Kidnapping/abduction with Rape) , Iraq [12] , Kuwait, Lesotho, Malawi, Mongolia (aggravated rape or rape of a minor), Pakistan (gang rape), Saudi Arabia, Syria (aggravated rape), Tajikistan ( rape with aggravating circumstances), Thailand ( other than rape which has resulted in death : rape of a girl which results in serious injury or death: procuring, recruiting, luring, enticing or coercing a woman on minor for anything acting in indecency), Uganda (defilement of a female under the age of 18, rape and unlawful sexual intercourse with a prisoner) and Guatemala (Victim is under the age of 10 and dies) [13]. Many Islamic countries that use the Islamic law generally present in the Middle East and the North African countries have taken measures to make sodomy and adultery capital offences. For example, Iran, Mauritania, Pakistan, Saudi Arabia, Sudan [14], Yemen and Nigeria. In these countries adultery and sodomy are capital offences, punishable by stoning to death [15].
Afzal Guru
In the verdict the court gave out regarding the death sentence of Afzal Guru, one of the paragraphs said, 'The incident, which resulted in heavy casualties, had shaken the entire nation, and the collective conscience of society will only be satisfied if capital punishment is awarded to the offender. The challenge to the unity, integrity and sovereignty of India by these acts of terrorists and conspirators can only be compensated by giving maximum punishment to the person who is proved to be the conspirator in this treacherous act'[16].
Afzal Guru sentenced to death in 2005, was convicted for actively playing a role in the Indian Parliament terrorist attack of 2001. He is believed to have received terrorist training in Pakistan and also aided the terrorists in carrying out the parliament attacks.[17] His Mercy petition was later denied on 3rd February 2013 and was later hanged in Tihar Jail and was buried at the same place that day. This operation is known as Operation Three star [18]. His family and relatives weren't even informed before the hanging as this hanging was done in secrecy.
Influence of political parties and the role of politics in Afzal Guru's Hanging
Jammu and Kashmir's chief minister, Omar Abdullah was very against the Hanging of Afzal guru and what made him more speculative was when Afzal wasn't even allowed to meet his family before he was executed in Tihar jail [19]. He also believed that the legal process that involved in his hanging was very flawed and not transparent in any way. Naeem Akhtar, The head of Jammu and Kashmir's people's Democratic Party was being critical as he believed the body should have been handed over to the family back in Kashmir and was disappointed with the burial within the Tihar jail complex [20].
Many eminent political analysts believed that this was a smart move by the United Progressive Alliance (UPA) led by the Congress to show that they aren't going easy or soft on terrorism and the people who involve themselves in terrorist activities [21]. The defense that Congress took when being blamed for the false hanging of Afzal Guru was that, if they had converted his death sentence to life imprisonment, the Bhartiya Janata Party ie: the opposition party, would pull the plug on them and accuse the Congress of taking terrorism very lightly. It hasn't been clear if Afzal Guru was given the opportunity to seek a judicial review of the decision to reject his mercy petition – a practice that has been followed in other cases. Also according to initial reports from Kashmir, Afzal Guru's family in Kashmir say they were not informed of his imminent execution, in violation of international standards on the use of the death penalty [22]. This was one of the root causes of wide spread protests in all of Kashmir.
Conclusion
Capital punishment is given only in the "rarest of the rare" cases. Its first and foremost objective is safety of other human beings. When a criminal becomes a threat to the society and the probability of him causing any harm to the society, such that they can commit heinous crimes, then they are given capital punishment. Thus, capital punishment protects the society from hardcore criminals. To make more sense, capital punishment instills a barrier for the further growth of inspiration and prospects of other hateful crimes. When a criminal mind knows the quantum of punishment, they tend to fear and the occurrence of these crimes reduce. Thus, the rate of crime and violence is effectively decreased.
The opposition to abolition of the death penalty believes that it will lead an increase in the number of murders. While stating an a real life example where, in the State of Travancore there were 162 murders between 1946 and 1950 when the death penalty was not in force, But in the five years from 1950 when it was re-imposed. There were 967 murderers [23]. It has been argued that it isn't possible to fight the crime by changing or altering the law whereas it's possible to only fight by figuring out the root cause of that particular crime. Only when done so, abolition of capital punishment can be thought of. Imprisonment of such criminals affects the government financially also, criminals who show no signs of improvement and the ones who are certain to pose danger to the society must be given capital punishment.
Capital punishment is essential to control violence in the society. I firmly believe that psychopaths, terrorists or any other criminal who lacks empathy for other human lives deserve capital punishment. Capital punishment strives to safeguard human rights in a strict and effective manner that it is designed to do. However, it should be considered as the last option by the jury and all circumstances must be taken into account before pronouncing so.
Index and all Citations
1. "Ticket to paradise in a brutal world". November 22, 2012. Retrieved November 22, 2012.
2. Since 1995 the national crime records bureau of the ministry of home affairs has published figures of the number of persons executed or under sentence of death in its annual Prison statistics.
3. BBC, Mumbai Attack Gunman Ajmal Kasab Executed, http://www.bbc.co.uk/news/world-asia-india-20422265.
4. Defined in section 302 & 303 of IPC.
5. Defined in section 132 of IPC
6. Defined in section 121 of IPC
7. Defined in section 364(A) of IPC.
8. Times of India, May 5 2009, Vishnu Mohan.
9.The day After, magazine. October 16-21 2014.
10. "President Pratibha Patil goes on mercy overdrive". The Times Of India. 22 June 2012.
11. Amnesty International.
12. Amnesty international, Irag : Unjust and unfair: The death penalty in Iraq. 20 April 2007. On 11th February 2007, the Iraqi authorities announced that 14 people have been executed 'in recent weeks' for murder, rape and kidnapping.
13. Amnesty International, Guatemala: in the wake of the pope's visit: September 2002.
14. In Sudan, under the new penal code of 1991, based upon an interpretation of the Sharia, A third offence of sodomy is a capital offence. 15. Amnesty international, Death penalty news, September 2001.
16. Arundathi Roy, article published in Outlook magazine, India in the year 2006.
17. "Afzal Guru, Parliament attack convict, hanged in Delhi's Tihar Jail". NDTV.com. 20 October 2006. Retrieved 2013-02-09.
18. "In last letter to wife, Afzal Guru named hanging code Operation Three Star". IBN 7. 12 February 2013. Retrieved 15 February 2013
19. Omar Abdullah aligns with Kashmiri sentiment – Economic Times". The Economic Times. 11 February 2013. Retrieved 2013-02-13
20. (February 9, 2013). "Afzal Guru hanging: voice of affirmation across political spectrum". The Hindu (Chennai, India).
21. The Diplomat, Sanjay Kumar. February 12th 2013.
Related Topics