North Carolina's Fight Against Opioid Addiction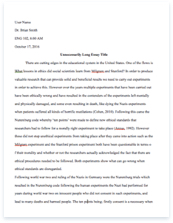 The whole doc is available only for registered users
A limited time offer! Get a custom sample essay written according to your requirements urgent 3h delivery guaranteed
Order Now
North Carolina has a growing epidemic of opioid addiction throughout all of its 100 counties. Thousands of North Carolina's residents are battling with this awful addiction because of how easily they have access to those types of drugs. While most of these unfortunate victims of addiction started off using opioids innocently trying to help with the pain they have accrued from an injury, it ended with them unable to stop taking these prescriptions as a result from their bodies craving the side effects. There are an abundance of communities and programs within North Carolina that are trying to help the victims of this addiction as well as trying to prevent further addictions to commence.
While there are many addictions the nation is currently facing, there has been an uprise with opioid addictions over the past decade, with North Carolina being one of the states with a steady incline of them. However, many organizations and programs have been built so there can be easy preventions as well as rehabilitations that can be brought to the public.
This helps the addicts get the help they need and enlighten communities on how to avoid becoming addicted. According to the Raleigh's Office of the Governor, US Official News, "North Carolina is one of only eight states nationwide selected to participate in a learning lab to find better ways to fight opioid addiction among prison inmates". The state is not excluding the victims behind bars, as they are trying to heal these victims regardless of what a person has done in life. This program is utilizing services that give individuals and groups therapy as well as medications that reverse the effects of opioids and reduce the cravings.
What the state is trying to do to help rehabilitate those unfortunate enough to become victim to addiction is only one of the ways they are trying to tackle opioid addiction as a whole. Another way society is trying to control this epidemic is by stopping it before it even starts; prevention before rehabilitation. North Carolina is in the midst of implementing the Controlled Substance Reporting System within a majority of the state's pharmacies as well as providing digital gateways for pharmacists to be able to check a patient's data and information for identification purposes on whether they would be at-risk patients for opioid addiction, overdose and/or death.
The Indian eGov Newswire claimed that "The addition of more than 1,200 pharmacies further increases the effectiveness of the state's fight against the drug abuse epidemic. CVS Pharmacies recently integrated 367 stores to the North Carolina Controlled Substance Reporting System, joining pharmacies for Walmart (229), Kroger (125), Kmart (14), Costco (8) and Harris Teeter (8). Walgreen stores are expected to complete integration of its 474 North Carolina pharmacies into the system by the end of December." Major companies such as these (the top pharmacies being used within the state) are a big impact when it comes to helping out the community.
Closer to Fayetteville Technical Community College's home, in Lee County, they have already started an affair called "Project Lazarus" which consists of preventing deaths from the cause of overdose by providing naloxone to be widely available throughout the community as well as many outreach programs to help with the mental wellbeing of people who are addicted to opioids and need to utilize services such as those. Based off the article written by Crumpton, John, and Jamie Wicker, "According to the Lee County Sheriff's Office, opioid-related drugs are the largest recreational drug for youth and young adults in the county. Statistics from the county's health department back up these claims". Because of opioids being easily accessible to people, it becomes one of the highest risks of drug addictions throughout all communities.
These communities, of all sizes, are working together throughout the state for aiding, rehabilitating and preventing the opioid addiction situation that has been steadily increasing over the years. However, they are not the only ones that are getting involved. Republican lawmakers are also on board with trying to help this epidemic; they made a proposal, called the Strengthen Opioid Misuse Prevention, which aimed towards opioid prescriptions to be restricted and the funds for heroin addiction to be increased within the State of North Carolina.
This program's goal is to acquire $20 million over a two year span to contribute to treatment for substance abuse, but refraining from any funds to be devoted to programs that support needle exchange. It was also revealed by UWIRE Text that "Pharmacies would be required to check a controlled substance database for a patient's prescription history if they have reason to believe the patient may be obtaining the drug for improper use. Doctors would also have to prescribe controlled substances using a computer, rather than paper, to avoid fraud due to stolen prescription pads or forgery". Both the state government as well as county officials are collaborating to create programs that are meant to end the opioid addiction crisis by using many different and effective ways.
In conclusion to the vast amount of solutions the state of North Carolina conducts to keep their people safe and away from the opioid addiction, it would not work out if these programs did not have the gracious amount of support from the community that they do. These opioids started to come in existence centuries ago, however when it became more accessible to the common-day person it started to advance to a steady uprising of addiction. According to Discover, in the 1990s the companies of healthcare industries that distributed pain medication had marketed that these prescriptions were not habit-forming.
Also, that "Physicians started to prescribe powerful new opioids, sometimes to alleviate even minor complaints. As a result, pharmaceuticals chemically inspired by the opium poppy became as ubiquitous as Band-Aids". Not only were the opioids becoming easier to come by, but they were also being informed that it was a normal practice to take them daily, that they would not have habit-forming consequences. Unfortunate that the numbers over the past decade have risen on the number of overdoses created from opioids, however the state of North Carolina has many programs and organizations helping this crisis in full effect.
Related Topics