My Life Past Present & Future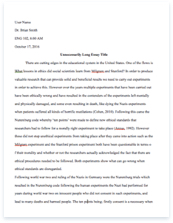 The whole doc is available only for registered users
A limited time offer! Get a custom sample essay written according to your requirements urgent 3h delivery guaranteed
Order Now
Throughout my life, I had many challenges I was raise by a single mother which has its challenges. At the age of 13 I was brought to New York City and I was forced to learn a new culture, language and customs. I was taught to be independent and work hard. Returning to college as an adult, with family and children, it's a challenge but being able to complete my degree has being a long time goal. Being able to give my children and myself a better life it's something I have to do.
I.My Early years
•Being Raise By A Single Mother
•Values
•Responsibility
II.My Childhood
•Moving to New York City
III.Adulthood
•Children
•My job
•College As an Adult
•My Academic Goals
•Life After Graduating
IV.Conclusion
My Early years
I was born in the Santo Domingo, Dominican Republic and lived with my mother and grandmother. Being raised by a single mother has its challenges. My mother worked lot of hours; thank God she had my grandmother's help. My mother work very hard, she had to wake up at 4:00 AM everyday to go work. She at times held three jobs to make sure that I could go to a good private school and have everything that I needed. In Bronfenbrenner's ecological theory, the microsystem consists of our primary daily environment: family, school, neighborhood, religious, and group affiliations (Witt & Mossler, 2010, Chptr 2.8, para 2). As a child Microsystems, which consist of family, neighborhood, religious and group affiliations has been the most influence in my life. I was raise by a single mother, I taught to be independent and work hard. My mother was extra strict with me I was not allowed to stay out much. Although School was the number one priority for my mother, I was taught to do chores around the house, learning to cook, clean and other household responsibilities which were also essential to learned. My mother was the strongest influence.
As a child she taught me values, to be responsible, respect other especially older people, to work hard, honesty and to have faith in myself. My mother knew where I was, with whom and what I was doing. She monitored my every move, making sure that wasn't doing anything wrong. Another influence in my childhood was my school, I went to Catholic school from kindergarten to the 8th grade, and the staffs at the school were very strict. In school I learned honesty, co-operation, and obedience. My mother always says that if you really want something you have to work really hard for it. She also taught me how to be responsible and committed. I learned that no matter how hard things get, there's always light at the end of the tunnel. Being raise by mother and grandmother helped shape the person I am today. I'm work hard, I'm responsible and goal oriented thanks to the values instilled in me by her. Now that I'm adult and a mother, I see myself passing on these values that I learned to my children. I also see more clearly now the reason why my mother instilled these values to me. Even the smallest things I was taught plays a very important part of who I'm today something I live by. My Childhood
I came to live to the United States for the first time at age 13. The process of moving was very stressful, painful, overwhelming, and exciting all at the same time. It was stressful and painful because I was leaving my mother behind to come live with my father, stepmother and my half brothers and sisters. Coming from an only child household to live with 5 other siblings was very hard for me. It was stressful coming to live to a different country with different languages, customs, style of life and even a completely different weather. At the same time it was exciting to get to experience living in another country and meeting people from all different background, since New York City is known for having people from all over the world. I was moving to a new place not knowing anyone or how to get places without getting lost. My mother was really sad about me moving so far away, but she wanted a better life for me. Once I was in New York it was really hard for me, I would come home crying everyday from school because I was so frustrated by not knowing any English. I putted all my effort in learning the language and learning the transportation system. After a couple of months in New York things started to get better, made new friends and I started to understand the language more. Twenty one year's later I'm still in New York and loving it.
Adulthood
At age 25 I was informed that my chances of ever becoming pregnant was basically none. I have a history of different problems related to my reproduction system. I was devastated with the news, a lot of sleepless nights. I just couldn't cope with the idea of not being able to conceive. I said to myself that I was going to exhausted out all the solutions to my problem. I actually ended up going to five different specialists. The last doctor I saw gave me a little bit of good news; I started a treatment that lasted two years. I also started doing home remedies suggested by my mother and grandmother. I did everything I was told or suggested by friends, family and coworkers. After years of trying and doing all the different things, I started researching of other ways of becoming a mother. I researched on surrogate and adopting, I was determine to make it happen one way or the other. At age 31, six years after everything started I was blessed and became pregnant with a baby boy. A year later I became pregnant again with a baby girl. God helped and my determination and hard work paid off. I'm currently an Office Manager at a Domestic Violence program.
I'm very organized and neat. At my job I'm able to have overall control of the office functionality, putting together monthly reports and utilizing the programs derivable to put together other reports for the program and agency covers my conventional personality. In the program I work with help men and women from all different backgrounds. I help clients with translation, advocated for them in housing and public benefits. We help them in everything that we can and most importantly we offer them support. My current career match the personality types In Holland's six personality types. Holland (1992) identified six personality types and their best job matches in his career satisfaction theory Witt & Mossler, 2010, Chptr 2.9, para 2). The one that relates to me the most is social which involves community issues and interacting with others in a mutual way. I Also identify myself with conventional or organizer which indicates organization and emphasizes in efficient, logical and solid approaches. I'm very organized and in order to do my job correctly, I need to have things in order first. Also, I really enjoy helping people and having that direct contact with others. I'm very committed in reaching my goal of obtaining a college education. It's has been a dream for me since I was a little girl.
Although it's has taking me more time that I anticipated; I'm committed in getting my degree. Attending Ashford University is my second attempt in getting my college education. In 1999 due to some personal challenges I had to drop out of John Jay College of Criminal Justice here in New York, it was very heart breaking for me. It took me twelve years to finally get back into school but I always knew that I was going return. Also, I know that there's going to be conflicts, challenges and obstacles in reaching my goal. Obtaining my degree will improve the quality of life for my children and myself, it would also make feel more confident and better about myself and by getting into Ashford University I'm a step closer of reaching my goal. I thought that it was going to be very hard for me to go back to school as an adult, with kids, work and other responsibilities.
I didn't have the time but I'm very motivated and I have a strong will, I'm confidence and I'm not afraid of voicing my opinions. Making the decision to get back in school was a personal goal I need to achieved, now that I'm taking classes I motivated myself to do better every day. In my first class here at Ashford University I learned a lot about time management, and also I learned my learning style which is visual and ways to enhanced it. Also all the resources available to me make school a lot easier. Being able to be back in school and finish by degree, it will help me have a better life for my family and me. I'm very committed in reaching my goal of obtaining a college education. It's has been a dream for me since I was a little girl. Although it's has taking me more time that I anticipated; I'm committed in getting my degree. I know that after graduating is going to help me get a better job with a better pay.
References
Witt, G.A., & Mossler, R.A. (2010). Adult development and life assessment.
Retrieved from https://content.ashford.edu/books/4 Alexander, M., Clugston, W, & Tice, E. (2009). Learning online and achieving lifelong goals. San Diego, Bridgepoint, Inc. What's Your Learning Style?
EducationPlanner.org is a public service of the Pennsylvania Higher Education Assistance Agency (PHEAA). Copyright © 2011 Pennsylvania Higher Education Assistance Agency. All Rights Reserved. MindTools.com. (1995-2010). Personal goal setting: Find direction. Live your life your way. Retrieved from http://www.mindtools.com/page6.html
Related Topics