Lead And Manage Group Living For Adults Argumentative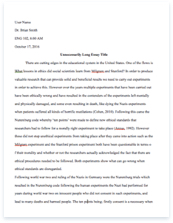 The whole doc is available only for registered users
A limited time offer! Get a custom sample essay written according to your requirements urgent 3h delivery guaranteed
Order Now
1.1 Review current theoretical approaches to group living provision for adults A group living environment is designed to meet the specific needs of individuals in situations that are as normal as possible rather than institutional care. Group living can include facilities for adults in residential homes, nursing homes or sheltered / extra care housing. Wolfesberger (1975) identified some negative features of large-scale institutions, individuals were segregated from society often kept in degrading conditions and treated inhumanely. Over the year's different theoretical approaches to group living provisions for adults have changed the way in which we offer our care services and living provisions. Person centred planning has had major impacts and affected group living in many ways, Eric Erikson developed a theory that divides an individual's life into eight stages that extend from birth to death (unlike many developmental theories that only cover childhood).
Erikson (1902-94) This means that when reviewing and updating the need of a service user you would not only look at their physical needs you would also review social and cognitive development. Erikson created the eight stages of developments from birth to death using this he considered basic conflicts of a service user of each stage. This table of development can be used to identify a service user's potential conflicts which are relevant to the particular stage of development that they are at. For example when I support the service users I work with I take a holistic approach, I take into consideration developmental needs along with physical needs. I think the positives of this approach are that you meet service users specific needs whilst taking into account age related conflicts and we are also eliminating the unneeded grouping of service users i.e. Group Living.
Maslow's hierarchy of needs is another important theory when considering group living provisions for adults as this outlines the stages that are required to carry out personalisation through person centred planning whether it be through goals, risk assessments, support planning or key working sessions. His theory suggests to us that "individuals needs must first be met at a basic level, and then must be satisfied at each level before moving onto the next" Maslow (1908-70)
1.2 Evaluate the impact of legal and regulatory requirements on the physical group living environment Safe practice is very important to the promotion of dignity in care. There are a number of legislative measures and regulations to support health and safety at work. These are intended to protect people in work, those using services and the wider public. The Health and Safety Executive (HSE), local authority Trading Standards and the Care Quality Commission (CQC) can all bring prosecutions against care providers who breach health and safety standards The CQC expect all regulated providers to comply with their new Fundamental Standards (which replaced the earlier Essential Standards on 01 April 2015). Eg Essential standards of quality and safety (CQC) 2010 regulation 15 – refers to accommodation that is equipped to assure comfort and privacy and meets the assessed needs of the service user. Also all allegations of abuse will be taken seriously and investigated accordingly, In line with the health and social care act 2008 and policy and adult protection.
1.3 Review the balance between maintaining an environment that is safe and secure and promoting freedom and choice Risk assessments help managers and support staff so they feel reassured that they have acted in the best interests of the individual. Safety is only one aspect of life and is not the only goal in life. What good is making someone safe if it merely makes them miserable? (Department of Health 2007)
1.4 Explain how the physical environment can promote well being There is a close relationship between the physical environment and the well-being of individuals, and some people with different needs will need design features that are related to their particular requirements. One needs to put themselves in the shoes of the service user and their carers when you think about the building / environment. The work of Judd (1997) explores how an environment is designed to enhance well-being. E.g. does the design of the building compensate for disability, maximise independence, enhance self-esteem, demonstrate care for staff, reinforce personal identity and welcome relatives and the local community?
1.5 Justify proposals for providing and maintaining high quality decorations and furnishings for group living It has long been recognised that there is a relationship between the design and quality of the environment and its impact on relationships and social interaction. The avoidance of an institutional look and feel should be the first consideration. 1.6 Develop an inclusive approach to decision making about the physical environment A well-managed group living service will strive to be as inclusive as possible when it comes to making decisions about the physical environment. For example the cooker at our home broke down and we included all the service users in the decision of which cooker to buy, we also asked the opinions of our support workers and an occupational therapist along with family members. 2.1 Evaluate the impact of legislation and regulation on daily living activities
Legislative and regulatory demands on group living services are intended to ensure that the provision of daily living activities takes place in an environment where the needs of the service user is paramount.
2.2 Support others to plan and implement daily living activities that meet individual needs and preferences
A manager is responsible for ensuring that staff plan and implement activities that meet the needs and preferences of service users. This includes: A clear understanding of the needs of the individuals using the service Supporting individuals to express their views
Ensuring where individuals with complex needs or challenging behaviours for which staff are suitably trained
2.3 Develop systems to ensure individuals are central to decisions about their daily living activities The Department of Health visualises personalisation applying to all individuals who use services in all care settings, and has equal resonance for those living in group settings where personalise approaches may still be less developed.
It is a necessity to consult service users to ensure they are central to decisions made about their lives ensuring an emphasis is placed on respect for the person's views and their right to self-determination and designing services around their specific needs.
2.4 Oversee the review of daily living activities
A manager's goal should be to achieve a high quality service. A manager needs to manage the monitoring and evaluation of the services provided.
To do this a manager may:
Obtain feedback from the service users
Obtain feedback from relatives and carers
Review how effective care plans have been implemented and whether goals identified have been met Obtain feedback from staff, particularly those with daily contact with the service users
3.1 Evaluate how group living can promote positive outcomes for individuals
A manager needs to consider the kind of lifestyle the service enables individuals to have. The things that should be considered are: Does the service enable individuals to participate in everyday household and community activities? Does the service enable individuals to continue to develop their skills and experience thereby increasing the extent they can direct their own lives? Does the service enable individuals to increase and maintain their network of supportive friendships and relationships?
3.2 Review the ways in which group activities may be used to promote the achievement of individual positive outcomes
It is a mistake to assume that all individuals living in a group setting will want to participate in group activities.
The individual service users should make their own informed choices of whether they wish to participate in group activities or not.
3.3 Ensure that individuals are supported to maintain and develop relationships
Individuals entering group living are often at a point of significant life transition. This is a time when their personal relationships may be fractured by losses of different kinds. It is important for each individual's well-being that their relationships with close friends and families are supported as best as possible.
3.4 Demonstrate effective approaches to resolving any conflicts and tensions in group living
Often in group living there may be times when individuals disagree with each other and conflicts can occur. It is important that all issues are dealt with in a timely and appropriate manner to ensure lasting damage is caused.
If service users feel in conflict with the service it is important that there are well established procedures to enable them to voice their concerns.
We ensure that our service users are supported by their key workers to voice any concerns and that the service users are aware that they can put in complaints and comments and our complaints / compliments procedures if explained to them clearly.
Sometime conflicts or issues with other service users can highlight issues that are affecting the service user, maybe from previous history in their lives and we encourage our service users to talk to us to see if there is anything we can do to assist them.
4.1 Evaluate the effects of the working schedules and patterns on a group living environment
A good manager should lead on good practice to ensure staff in turn ensure that individuals / service user's needs are met. A consideration is whether the working patterns of the staff are contributing effectively to meeting the needs of the service users.
4.2 Recommend changes to working schedules and patterns as a result of evaluation
A good manager should review working staff patterns regularly to ensure that systems are working effectively.
This process can take place in a number of ways, a few are:
How individual member of staff perform during supervision
Discussing effectiveness at team meetings
Getting feedback from CQC inspectors
Feedback from service users
4.3 Develop a workforce development plan for the group living environment
A good manager should ensure that they have adequate staffing levels at all times and that staff are adequately trained. It is also important to ensure staff feel valued and part of a team and work well together and are well informed thus maintaining a happy and dedicated staff team.
It is also important to have a contingency plan for staffing issues and a succession plan for the future.
4.4 Support staff to recognise professional boundaries whilst developing and maintaining positive relationships with individuals
Staff should be trained and educated through supervision and staff meetings to be aware of the importance of professional boundaries, all staff need to understand there are considerable risks to both individuals using the service and staff where boundaries are threatened or crossed.
4.5 Use appropriate methods to raise staff awareness of the group dynamics in a group living environment
Group living environments are unique settings, with complex relationships between everyone. One should consider relationships between the service users, between service users and staff and between staff members.
A good manager should be aware of the group dynamics in their environment. They should ensure the staff team works well together and they collaborate and share information. It is important to be aware of the dynamics between service users and be constantly aware of any changes.
4.6 Review the effectiveness of approaches to resource management in maintaining a positive group living environment
A good manager should always review the different resources available to them and consider how these resources support positive outcomes for the individual service users.
Related Topics