Johnson Johnson Case Analysis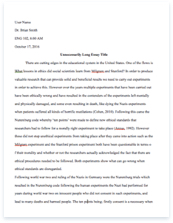 The whole doc is available only for registered users
A limited time offer! Get a custom sample essay written according to your requirements urgent 3h delivery guaranteed
Order Now
Primary Issues
Johnson and Johnson is facing many quality control problems due to the size and spread of the company The hip recall- and a swarm of other product recalls, manufacturing lapses and government inquiries They have struggled with owning up to issues and addressing them quickly enough— so the brand becomes somewhat tainted The business is still growing with another merger on the horizon so something must be done to address their problems There is lots of inside hiring and a lack of outside perspective They are now trying to maintain a balance between the controls throughout the firm that are necessary to protect its reputation and the freedom for the business units that can allow it to keep growing Portfolio Management
Most are "Bad"
In just a year most financial ratios have generally gotten worse Cost of
Revenue has increased, but SG&A decreased
Net margins have decreased
Accounts payable has increased while cash has decreased
Strategic Business Units
Consumer Health Care- Every day people of all ages in households around the world use J&J products. CASH COWS- moving to Question marks? Although J&J products have been trusted for years, the recent problems could potentially hurt their market and taint their name It is also now their smallest SBU in terms of sales so they could potentially look to focus on one of the other two segments. Pharmaceuticals: J&J pharmaceutical companies offer medicines that treat many of the world's serious and widespread diseases. STARS Pharmaceuticals make up most of J&J's current sales
They run the risk of serious competition though
Medical Devices & Diagnostics: This segment produces a broad range of orthopedic, neurovascular surgery, vision care, diabetes care, sports medicine etc products CASH COWS Making money, but with the hip replacement issue, this could also be in danger
Possible Alternatives/Analysis
J&J Needs to assess the competitive position of their portfolio and come up with strategic alternatives for each business identifying priorities for the allocation of resources across the businesses They should also consider slowing their growth so that they can focus on their problems and rebuild trust with consumers Since the consumer health care SBU seems to be slowing in sales and facing many recall and management issues, a potential divestment could be an alternative. Since medical devices and pharmaceuticals are more closely related than consumer health care products, it may be easier to create synergy among these two. They could focus their efforts on building a name for those SBUs within the medical community. Since most hiring is done within the inside of the company, they could look to an outside source with a fresh perspective and management views to address their financial downturn and portfolio management as well as their quality control issues.
A new perspective may be able to rethink the management process of its diversified portfolio and ensure that there are no further threats to its reputation They should also consider not going through with the merger of Sythes. Growing more with the problems they already face might not be a good idea. But on the other hand, it would make J&J a dominant player in a major segment of the medical device market Follow Gorsky's thoughts in pushing the SBU's to work more closely together without threatening the entrepreneurial spirit that the company prides itself on. Although, if something can be done to better the business but weakens the entrepreneurial aspect mildly, it should be considered. A business needs to create synergy and grow together in culture and beliefs.
Recommendations
J&J should combine a variety of strategies mentioned above
Assessing the speed at which they are growing and agreeing to mergers is necessary. If there are already problems within the company and its synergy, quality control, and reputation threats, it may be wise to hold off on any more growth while they sort out their current issues Right now, I don't think it is necessary to divest in the consumer health care segment, but if it continues to be managed poorly, it may come to that To avoid this, I think they should bring in an outside CEO or upper management so that a new perspective can look at the inside issues and devise a plan to better manage the portfolio
Related Topics