Issues On Teacher Proffesionalism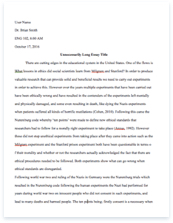 The whole doc is available only for registered users
A limited time offer! Get a custom sample essay written according to your requirements urgent 3h delivery guaranteed
Order Now
INTRODUCTION
In historical context, the issue whether teaching is a professional status or not, has been controversial. According to Leiter (1978) teaching is a semi-professional job because teachers are directed to perform certain standards by their superiors. As a result of this, teachers' individual autonomy and decision making powers are limited. Some authors such as Carter ve Passy (2007), Ozga (1981) believe that it is more useful to approach professionalism as an ideological concept that is used for occupational control on teachers. Another approach reflects a positive attitude towards teacher professionalism and identifies the term as the best and highest standard for teachers (Phelps, 2006). This paper seeks to first define a profession and consequently highlight what facets make teaching be construed as a profession. Further, it will seek to establish what aspects militate against professionalism in teaching and what strategies have been adopted to enhance the status of teaching as a profession.
WHAT IS A PROFESSION?
The terms "profession" and "professor" have their etymological roots in the Latin for profess. To be a professional or a professor was to profess to be an expert in some skill or field of knowledge (Baggini, 2005). In 1975, Hoyle defined professionalism as 'those strategies and rhetorics employed by members of an occupation in seeking to improve status, salary and conditions' (cited in Evans, 2007). In his another work, Hoyle (2001) states that professionalism is related to the improvement in the quality of service rather than the enhancement of status. Englund (1996) explains the concept as a focus on the question of what qualifications and acquired capacities, competencies required for the successful exercise of an occupation.
If we synthesize the definitions in the literature it would suffice to conclude that a profession is a body that meets the criteria posited by David (2000). David (2000) cites five professionalism characteristics as follows. One, professions provide a special public service based on accumulated knowledge, skills and wisdom. Two, they involve a theoretically as well as practically grounded expertise. Three, they have a distinct code of professional ethics that binds its members into a fraternity. Four, they require organization and regulation for purposes of recruitment and discipline. Five, professional practitioners require a high degree of individual autonomy- independence of judgment- for effective practice.
WHAT MAKES TEACHING A PROFESSION?
The question as to whether teaching meets the criteria attributed to other professions such as medicine, law, theology among others has always been debatable. However, a close scrutiny indicates some factors that justify that teaching should be qualified as a profession. First, teachers are in high demand because they give their services in the capacity of individuals with specialized knowledge and skills. Baggini (2005) claims that for today's teachers, professionalism is interpreted in terms of what extent they are able to use their skills and experiences related to their profession. Second, for teachers to perform their duties competently, they make use of a body of specialized knowledge drawn from various subjects' areas; makes rational professional decisions guided by professional ethics; make important decisions on behalf of learners which relates to their welfare such as career guidance and counseling.
Third, teachers facilitate the acquisition of knowledge, skills and attitudes by learners which helps them to function effectively in the society. They strive to stay alive to cultural forces and understand them in order to provide valid instructional options. Fourth, teachers undergo a period of academic training and an appropriate duration of formal and rigorous professional training which is in tandem with practical experience in the field. Fifth, teachers influence the future orientations of learners, psychologically, socially, economically and in other significant ways. They are concerned in an important way, with the total development of human beings – physical, intellectual, emotional, social, moral and spiritual.
ASPECTS THAT MILITATE AGAINST PROFESSIONALISM IN TEACHING
Albeit having some factors that justify teaching as a profession, professionalism tends to be weak among teachers especially in developing countries. Teaching has been in some instances termed as a "semi" or "quasi" profession simply because it does not meet the criteria of a true profession (David, 2000). A multitude of factors still barricade the advancement of teaching to full professional status. Among them include: One, teachers lack cohesion and are seriously fragmented in terms of the basis of qualification, specialization and professional diversification. It is in teaching where we find one of the highest degree of diversity. There are both trained and untrained teachers ranging from fresh untrained secondary school leavers to professors lecturing in universities. Such diversification lowers the overall status of teaching as a profession. Two, there is lack of monopoly and as a result teaching lacks the mystique and reverence associated with other professions as teachers are regarded as ordinary workers with common place skills.
The teaching profession does not have the means to exclude those who have not met the requirements of being a teacher. Teaching is therefore seen as a simple job that requires basic knowledge and almost any literate person can master with practice. Three, Autonomy is one of the main focuses featured in professionalism characteristics. Forsyth and Danisiewicz (1985) contributes professionalism debates stating that, the tasks of professionals are important, exclusive and complex, so professionals should have the autonomous decision making powers free from external pressures. More specifically, teachers are monitored by their administrators in terms of the consistency between their performance and the standards set before. As a result of this, they are directed and shaped by the administrators to achieve organizational goals so their autonomy is restricted. Samuels (1970) supports these arguments asserting that public school teachers do not have a high level of authority since the major decisions in educational settings are not taken by them.
Four, teaching lacks self-regulation unlike other established professions. Teachers tend to have weak state dominated professional organizations with several trade unions. They are subjected to bureaucratic rules and regulations and their work conditions are decided by the authorities rather than themselves. Teachers do not hold control over the service which they offer or over the training and work standards of their members. For instance in Kenya, the code of regulations for teachers is prepared by the Teachers Service Commission (TSC) which is also the employer. Five, teachers rarely enjoy the same working environment as other professionals. In Africa for example, the teaching environment is characterized by crowded classrooms due to rapidly growing learner populations, unsafe and poor sanitary conditions of school buildings, inadequate teaching and learning materials etc.
Consequently poor working conditions, poor terms of service and poor career prospects are some factors that cause the image of teaching to be disregarded by members of the public. Six, the teachers' absolute and relative size is also another impediment. Teaching in most countries is a mass occupation, which also militates against professional exclusivity. The teaching force in Kenya for example accounts for more than two thirds of public sector employment. This size coupled with educational qualifications means that teachers are paid much less than other mainstream professions. Seven, teacher retention is also another barrier as other alternative employment opportunities exist for teachers with high academic and professional qualifications. Teaching is therefore chosen as a last resort for those who cannot make it elsewhere and consequently as a stepping stone to better paying jobs. Finally, declining education standards; although they may be attributed to a combination of many factors, teachers are also blamed to a large extent.
STRATEGIES THAT HAVE BEEN ADOPTED TO ENHANCE THE STATUS OF TEACHING AS A PROFESSION Despite the many factors that militate against professionalism in teaching, it does not mean that nothing has been done to enhance the status of teaching as a profession. The increasing number of teachers' professional associations in Africa are not only concerning themselves in improvement of salaries and conditions of service but also providing professional development for their members. Some of these strategies include: One, increased pressure and agitation by teachers through their trade unions has resulted to better pay, improved terms of service, better working environments and promotion prospects. Two, efforts have recently been directed at improving the academic and professional qualifications of teachers through a number of ventures instituted partly by the government and by individual teachers. Some include raising the entry grade to train as a teacher. Three, strategies have also be put in place to enhance teacher retention. In Kenya for instance the Teachers Service Commission has introduced allowances for teachers posted in hardship areas, state sponsorship to further one's education through study leave with pay among others.
CONCLUSION
Understanding of teacher professionalism provides professional space and conditions for the teachers to take responsibility in their practices. Sachs (2003) considers the teacher professionalism issue as a social and political strategy to promote the status of teaching profession. In light of the issues discussed and as the debate on the status of teacher profession moves on, it is probably best to see the different positions about teacher professionalism in the twenty-first century and consider working towards ideals to which all members in the teaching fraternity can subscribe to, the fulfillment of which will provide the country a better quality of education and revamped image of the teacher in the society.
REFERENCES
Baggini, J. (2005). What professionalism means for teachers today? Education Review, 18 (2).
David, C. (2000). Professionalism and Ethics in Teaching. London: Taylor & Francis Books Ltd.
Englund, T. (1996). Are Professional Teachers a Good Thing. In I. F. Goodson, & A.Hargreaves (Eds.), Teachers' Professional Lives, London: Falmer Press.
Forsyth, P. B., Danisiewicz, T. J. (1985). Toward a theory of professionalization. Work and Occupations, 121 (1).
Hoyle, E. (2001). Teaching: prestige, status and esteem. Educational Management Administration and Leadership, 29 (2)
Leiter, J. (1978). The effects of school control structures on teacher perceptions of autonomy. ERIC.
Ozga, J., & Lawn, M. (1981). Teachers, professionalism and class: a study of organised teachers. Hampshire:The Falmer Press.
Phelps, P. H. (2006). The Three Rs of Professionalism. Kappa Delta Pi Record. Sachs, J. (2003). The activist teaching profession. Buckingham: Open University Press. Samuels, J. J. (1970). Impingements on teacher autonomy. Urban Education, 5, 152-171. Stevenson, H., Carter, B.& Passy, R. (2007). 'New professionalism,' workforce remodeling and the restructuring of teachers' work. International Electronic Journal for Leadership in Learning, 11 (18).
Related Topics