Internship Project at the Mega Branch, Vashi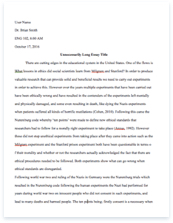 The whole doc is available only for registered users
A limited time offer! Get a custom sample essay written according to your requirements urgent 3h delivery guaranteed
Order Now
Abstract
This forms a part of the term III – internship project at the Mega branch, Vashi. I am grateful for such an opportunity. My learning of theoretical subjects has seen the practical application. I am grateful and thanks to all the colleagues, my mentor and everyone who have helped us during the internship. It has been a great learning experience. Through this report I seek to present briefly my learning and suggest areas of improvement for various processes. Thanking for the help and guidance.
Contents
Introduction
In the following sections of report I intend to cover briefly my learning of business of banking from retail, corporate and back office operations. Moreover, I make a humble attempt to suggest a few areas of improvement. The suggestions attempt to improve operational efficiency, TAT for operations and as a result better customer service. Furthermore, I elaborate on my learning specific to my field of specialization for my next term of internship.
The business of banking – learning
During my internship I had the opportunity to interact and learn at various desks such as
* General Banking Desk
* Retail Asset Desk
* Trade Service Desk – Remittance, Bank Guarantee, Letter of Credit, Bills
* Wealth Management Desk
* Privilege Banking Desk
Also, I had the opportunity to visit and learn about the back office operations supporting the front desk.
* Regional Processing Center (RPC)
* Cash Management system (CMS)
* Global Trade Services Unit (GTSU)
* Treasury Mid office Group (TMOG)
I had the opportunity not only to meet corporate clients but also to meet retail customers. I learnt about the practical problems and issues faced by customers as well as that of my colleagues resolving them. At the retail part of banking, I learned few operations such as opening and closing of an account, making RTGS and NEFT transactions, issuing DD and PO, posting fund transfers transaction, opening a fixed deposit account. I also learnt how to handle issues related to lost ATM and Debit card, to register and update mobile number linked to an account. I learned about the KYC norms and related compliances and its importance.
Moreover, I interacted with customers to understand their issues. I did floor management. Also, interacted and learnt about the cross products offered to customers such as Life Insurance, General Insurance and Mutual Funds. At the commercial part of banking, I learnt various operations the CIBD operations such as trade remittances, general commercial banking operations, bank guarantee, letter of credit and imports exports transactions. Moreover, I learnt from the various circulars published for various products and transactions. I interacted with various sub teams managing different parts of operations such as account managers, trade manager. I also had the opportunity to learn about the various audit and control processes. Furthermore, I visited few key clients along with account managers.
Ideas for implementation
* Use of cloud concept for better operational efficiency – Creating a space like google doc to enable employees to create documents like an excel sheet keep an update of various cases. This can be synchronously accesses with various access controls. For example if an excel sheet be maintained containing all the cases handled by the CIBD, Vashi with the inverd time, person working on the cases, other details like track number, amount and status. It would be easier for anyone to track the status of all the cases at once. Also since this document would be on cloud; the document can be accessed from anywhere. This would decrease dependency for status and information of cases and also provide better monitoring and thus, reduce slippages for various transactions. * MIS dash board – An integrated dash board to be created with live feed from finacle, tradefactory and other application. The various control reports published as a report via mail also be incorporated in the dash board.
This would allow all the information to seen at one place. This would give a better and holistic view of the various activities and thus better monitoring and more educated decision can be taken. This dash board can be also accessed by senior management with holistic view of PAN India and layered detailed information. * Decentralization of SWIT massage making for inquires response – The making of SWIT massage for inquires responses could be decentralized and checking of such massages still can be done by GTSU centrally. This would reduce the TAT considerably. * Modification in finacle for RTGS and NEFT – at time of adding transaction for a RTGS or NEFT , account number is entered. Using this account detail another window should automatically open contacting the authorized signature images and effective total balance. This would reduce the time required to make an RTGS and NEFT transactions considerably. * Creation of parallel SWIFT for transactions with in India – A request can be made to RBI for taking lead in making a communication channel between banks like that of SWIFT. This would provide a secure channel of operation between banks.
Hence, reduce fraud and TAT considerably for interbank transactions. * Improvement of response time of application such as finacle – This may be achieved by improving network bandwidth at branches and scaling the application database and servers. * Creating and using MIS for better managing counters – An MIS to be created for the queue count at various counters. Based on the trend, a proactive allocation of number of counters for specific activity can be increased or decreased for example during 1100hrs to 1400hrs more cash counters can be made available to customers and customers should be diverted accordingly.
* Better utilization of ATM Machines – ATM Machines downtime should be reduced; also lobby manager should educated and diverted customers for activities such as check book request, mobile registration and updation, fund transfer, FD creation. Moreover, Kiosk machines should be installed educating and allowing customers to use internet banking, open account. * DD Printing at CIBD Branch and Retail Branch – DD printer needs to be installed at CIBD branch because the same is getting printed at retail branch. This may lead to fraud. In the retail branch, DD printer needs to be installed nearer to the DD maker. Also, the additional DD printer will reduce dependency on the only DD printer present.
Take aways for the next phase of internship in the field of specialization I gained a deeper understanding of the banking as a whole. My understating about the various processes and its related practical difficulties would help me to find a better and efficient solution with use of technology. Also I would be in a better position to understand the requirements of customers both external and internal. With the enhanced understanding of business of banking, I would be in a better position to priories and help reduce cost of operation.
Conclusion
I am grateful for such an opportunity. My learning of business of banking has improved immensely. The practical exposer to the theoretical knowledge gained at campus has given me a holistic understanding.
Related Topics