"I'm the King of the Castle" by Susan Hill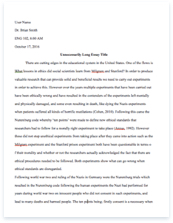 The whole doc is available only for registered users
A limited time offer! Get a custom sample essay written according to your requirements urgent 3h delivery guaranteed
Order Now
In her novel, "I'm the king of the castle", Susan Hill conveys the themes of imprisonment and escape through a number of key incidents, symbolism and using the relationship between characters.
Being trapped can to some people be a very traumatic experience. The sheer claustrophobia of it all can be extremely scarring. In this essay many forms of entrapment will be put forth but also many forms of escape.
One of the key incidents in the novel is when Edmund Hooper lures Charles Kingshaw into the Red Room. Inside the room are displays of old moths and dusty old books. The symbolism of all the moths pinned down is that of being trapped; the moths couldn't 'get free'. Hooper then runs out of the room and locks Kingshaw inside. Kingshaw here is trapped. Instead of crying for help, he stays quiet and waits until he can hear someone outside before making a noise to escape. This perhaps shows that he has been to boarding school and does not react in what we would call the normal way.
When Kingshaw finds Fielding, he was escaping from the house. He later used Fielding quite frequently as a way of getting away from Hooper for a bit but this later all comes crashing down as Hooper also befriends Fielding and turns him against Kingshaw. Because Fielding was Kingshaw's only friend, he lost his form of escape which effectively imprisons him in Hooper's house.
One of the major key incidents in the book that really puts forth the particular theme of imprisonment is when Kingshaw runs away to Hang Wood. It first starts out as an escape but when he realises that Hooper is following him, it turns into a metaphorical hell. Because of Hooper, they get lost and don't make it out onto the other side of the woods. This means that they have to stay in woods during a thunder storm which makes Hooper violently sick and panicky. After a while, they come across a clearing with a lake in it and they rest there for a few hours. During this time, they go into the lake for a swim and Kingshaw decides to look for a way out of the woods. He ties a bit of string around a tree so that he doesn't get lost and walks off. After a while, the string runs out and so he has to return but when he does Hooper is lying with his body in the water unconscious. The apparent story is that Hooper had tried to catch a fish but he had slipped and hit his head off a rock. When the two boys return home after being found, Hooper claims that Kingshaw had pushed him and deliberately tried to injure him.
After weeks of constant bullying, Kingshaw is so stressed that he commits suicide. This is what you could call his ultimate escape. He wakes up one morning, retraces his steps to the clearing in Hang Wood with the lake and drowns himself.
The entire book is completely riddled with hidden symbolism and situations of imprisonment and escape which makes it ideal for critical essays and class discussions.
Related Topics