Elements of a "Tough Guy" Novel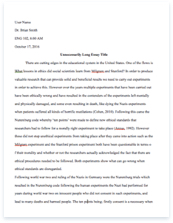 The whole doc is available only for registered users
A limited time offer! Get a custom sample essay written according to your requirements urgent 3h delivery guaranteed
Order Now
Being a tough guy is not an easy job. There are unique and brute characteristics that are expected to come with any "tough guy" image. A tough guy needs to be daring and adventurous, have a mysterious persona, and of course have the ability to not only start fights, but also finish them. Aside from the tough guy's visceral features, not all of them are heroes, or even good people at all. However, there is one specific element that all tough guy novel's share in common. In most of the novel's discussed in class, there is always a specific goal or ambition that the "tough guy" is trying to reach. We've looked at characters that are portrayed as heroes, and some who should be locked away in an insane asylum, and in every novel they fought toward their goal whether it was the right thing to do, or not.
Evidence of a "Tough Guy" novel where the character is determined to reach their goal can be found in "The Long Goodbye" by Raymond Chandler. In this story, the main character and tough guy, Philip Marlowe is conflicted with suspicion of murdering the wife of Terry Lennox who recently fled to Mexico for reasons unknown to Marlowe. Once released, Marlowe does not lay off the case of who killed Lennox's wife, and he also challenges the alleged suicide note made by Lennox himself. Throughout the novel Marlowe is hit with gangsters threatening him to give up the case, and a senseless woman who accuses him of a different murder. However, despite the backlash and interruptions Marlowe faces, there is nothing that stops him from getting to his goal of discovering the true murderers of Terry Lennox and his wife.
In the text Marlowe states, "But there was something that didn't figure at all—the way she had been beaten up. Nobody could sell me that Terry had done that…Nobody was going to explain the Lennox case to me, The murderer has confessed and he was dead. There wouldn't even be an inquest" (70). This passage shows the doubt in Marlowe's mind that the case of Lennox and his wife was not justly closed. He knew from the beginning that he would have to work to get to the bottom of the incident, and as expected, by the end of the novel he reached his goal.
More evidence of a "Tough Guy" novel where the character is determined to reach their goal can be found in "The Killer Inside Me" by Jim Thompson. Unlike "The Long Goodbye" the tough guy in this novel is not a war veteran trying to do the right thing, but rather a deputy sheriff who inflicts pain and torture. Lou Ford, a sadistic sociopath turned sheriff, makes it his goal to bring Conway Construction to the ground for being in fault of his brothers death. In order to reach this goal Ford does everything he thinks he needs to do, without second-guessing any of his actions. He murders a plethora of people, some innocent, some who he had been rather close to, including his very long-term girlfriend, and even the woman he was having an affair with.
Ford murders these people all for personal pleasure and to cover up from a web of lies, and suspicion. Although his ambitions are inhumane and unreasonable, Lou Ford's goal in the story is to get revenge on Chester Conway, and to not allow the department to bring him in for any of the murders. Much like any other tough guy, he followed through with attempting to achieve his goal, even ifit meant killing himself before the other sheriff's could do it first. On the final page of the novel Lou states, " And the room exploded with shots and yells, and I seemed to explode with it, yelling and laughing and…and…Because they hadn't got the point" (244). Lou Ford died content and as a tough guy, because he was able to reach his goal.
The final piece of evidence where a character in a "Tough Guy" novel is determined to reach their goal can be found in "LA Confidential" by James Ellroy. This novel spotlights three different tough guys, however, there is one that stands out in the novel from start to finish and this is Sergeant Ed Exley. Exley is one of the three tough guys in the story who makes their goal obvious from the beginning of the novel. Exley wants to bring justice to LA. In the beginning of the novel Exley is undermined as weak and a snitch because he came forward to speak against his fellow officers in a fight between the inmates. However, Exley did not care, he only wanted to do what was right. After Exley allegedly solved the Nite Owl Case, he was a city hero, receiving the department's highest recognition, the Medal of Valor. Exley could have lounged in the glory of being a city hero, and a hero to many of his colleagues.
However, after his partner, Bud White, influences him that he may have killed the wrong men, Exley does not think twice about it, and is right back on the case. In the novel Bud White states, "Say the Nite Owl snuffs came out of smut intrigue. That meant the ni**ers were innocent, the real killers planted the shotguns in Ray Coates' car—Which meant that the purple Merc seen outside the Nite Owl was a coincidence—the killers couldn't have known…Somehow the killers found Coates' car before the LAPD—and planted the shotguns, print-wiped" (295). Once White shares his theory with Exley later in the novel, Exley complies and looks deeper into the case. Exley's ambition to bring the real murderers upfront and to bring justice to the innocent men who were killed leads him to solving the case and killing his boss for the murders. Exley is a tough guy who wanted justice, and did not settle for a badge of honor and fame over his true goal.
Overall, the books and movies discussed in class were undoubtedly action-packed, suspenseful, and filled with "Tough Guys." Each tough guy has his own unique characteristics and style of being tough. However, one thing they all have in common is a goal. Though some goals are more compassionate, and others are frankly inhumane, there is still nothing that could stand in the "Tough Guy's" way of completing their goal.
Related Topics