Effective Way To Do Away With The Dangers of Drunk Driving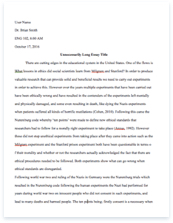 The whole doc is available only for registered users
A limited time offer! Get a custom sample essay written according to your requirements urgent 3h delivery guaranteed
Order Now
To end such a problem, popular car companies and federal and state organizations need to implement breathalyzers in every vehicle as a form of lock-and-key and impose stricter regulations and punishments regarding drunk driving incidents that occur. This will not only prevent heavy jail sentences and fines but save thousands of lives as well. Since the creation of the car, society has enjoyed the benefits and privilege of having personal transportation. Although most people drive safe, a small minority of people abuse this privilege and decide to drive drunk and harm others in the process. "Drinking and driving is a serious national public health and safety issue.  Over the past five years, impaired drivers have accounted for roughly one third of all roadway deaths in Maryland.  On average, there are 7,884 impaired driving crashes statewide, resulting in 171 fatalities and 4,026 injuries every year.
In order to reduce drunk driving and decrease the amount of crashes and fatalities, popular car companies must implement mandatory breathalyzers in their vehicles and higher authorities must place stricter penalties on those who drink and drive. Drunk driving is one of the few causes of death that we can control and that can be easily prevented. Our duty to end this unfortunate occurrence is mandatory and necessary. Creating solutions around increasing penalties and implementing breathalyzers in all vehicles could prevent jail sentences and could also save somebody life as well. While the penalties include extended jail time and heavier fines, the implementation of modernizing vehicles with built-in breathalyzers would disregard the possibility of a drunk individual from driving and putting others in danger or even having to do jail time because they wouldn't be able to drive in the first place. Consequently, drunk driving has caused hundreds and thousands of casualties over the past decades, not only affecting the driver, but their family and friends as well. "In recent years, the promotion to decrease the probability of having a drunk individual behind the wheel has increased, but the effort to actually enforce this has not shown much signs of growth."
Because of this, drunk drivers roam freely in bigger numbers every day. While some make it home safely, others take the latter, getting involved in car accidents and, if not getting killed, killing others in the process. If popular car companies were to implement cars with built in breathalyzers to start the car, the number of drunk drivers on the road would decrease. Also, if by some reason, a drunk driver does reach the streets, higher penalties should be implemented to suppress this further. Not only will this decrease the number of drunk drivers out on the busy streets, but it will also save many lives as well. While many individuals fall victim to such reckless accidents, the drunk driver usually does not receive a grave penalty unless he harmed or killed somebody. In other words, our justice system punishes drivers more severely if someone was injured instead of realizing that someone could have equally died due to the driver foolish decision. "The punishments placed upon these intoxicated individuals is not as bad as it should be, most only having to serve about half a year of jail time at most if at all.
Many people including myself believe that the corrupt behaviors of these irresponsible individuals should be taken into higher regards in terms of punishment. Low penalties are not only a reason for these individuals to attempt to drive while intoxicated again, but this can ultimately cause an accident they can take someone life. Unless these individuals are behind bars for a longer period of time, they will find an excuse to do it "once more." If this harsher penalty solution is implemented and placed upon these individuals, more people would think twice about driving drunk. Furthermore, if one of the greatest inventions of all time is constantly renovating itself, getting faster and more stylish then why are cars not advanced enough to prevent someone who is unstable to get behind the wheel? Due to this lack of implementation, the number of incidents regarding drunk driving has risen. To suppress the number of drunk drivers out on the road, car companies need to implement built-in Breathalyzers within every single vehicle they create. If these devices serve as ignition starters, they would essentially work to the benefit of not only the drunk individual but also the people that could have been hurt in the process.
These solutions would work as follows: once a person breathes in to the device, if they are not intoxicated, the vehicle starts and said person can drive home sober. If the individual is drunk, the Breathalyzer will automatically keep the car locked and send an instant message to an uber/taxi service. With this, drunk drivers would stay out of the streets and the sober ones would stay safe. Other automobile companies, such as the company that creates the Tesla model, have started the process and created smart programs in their cars to stop to those who are drunk and behind the wheel. This Telsa car model calls a cab for the individual as soon as it responds "I'm drunk" to the car. Although this is a really good way to keep intoxicated drivers off the streets, most of these intoxicated people may not be aware of their drunkenness, hence, not uttering those words to the vehicle. If the person behind the wheel does not say the words, the car fails to recognize that said person is drunk and that person is free to roam the streets. So even though this may keep drivers off the road, it will only keep the percentage that remains aware that they are drunk off the road.
Related Topics