Define the key concepts and principles of assessment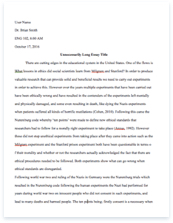 The whole doc is available only for registered users
A limited time offer! Get a custom sample essay written according to your requirements urgent 3h delivery guaranteed
Order Now
When making an assessment we need to pull on a number of skills to ensuring that the correct level of learning has been conducted by the trainer and that the learner has under stood the information given. The assessor has to be confident that the learner is also able to recall the information therefore giving them the skill set to conduct the role they are undertaking. The trained person should then leave the course with the new understanding and have thoughts on how they can apply the skills and improve in some cases the tasks that they will now undertake with their new knowledge.
One key principle is known as VACSR – as an assessor you need to ensure that all work is;
Valid – check that the work submitted actually relates to the assessment criteria
Authentic – as an assessor it is important to ensure that all work submitted has been produced only by the delegate / learner. Check to ensure that different delegates are not simply repeating the same answers by rote.
Current – as with authenticity it is necessary to ensure that the work is still relevant at the time of assessment. It would be no use reusing material learnt many years ago as it may not relate to current regulations etc.
Sufficient – check that all of the assessment criteria is covered
Reliable – Check that all submissions are the same over time, to the required level and are consistent across the entire learner group.
A Written test is an effective way to conduct the assessment of the learning this will then help ensure the work is their own, in addition to this the person sat at the side of them could have a different test paper, however to keep it fair both papers have to be at the same level, the best way to do this would be to change the wording and or the order of the question on the test paper. The assessor should also be happy that the test papers content is relevant and can cover a number of different aspects as often the training can be used in different industries as the basic requirements will remain the same. Giving the student the opportunity to guess the answer by making the test paper multiple choice make assessing harder as you can be mislead into thinking that they have an understanding of a subject when they have not.
Consideration also has to be given to the language used in the paper. English may not be the student's first language or they could suffer from a form of dyslexia. All students should be on an even ground and be able to understand the questions been asked. The correct time has to be allocated for the test paper to be completed and options given to those who have learning difficulties, an example of this would be for a trainer to read out the questions to the student and then the trainer would write down the answers given by student but most importantly it must be in the students own words.
Multiple choice question papers as I have already mention can make assessment difficult as the student can make lucky / educated guess, however if used as an additional tool to assessing learning if the learning is of a higher level , then it can be very effective. If you asked the class to complete the paper at the start of the day before the teaching commences , this helps the trainer in advance what knowledge the student already have and it also assists in getting the students mind in the zone of learning you will be teaching them. This same test can them be carried out at the end of the training, hopefully then students will improve on earlier results making assessing of their knowledge much easier.
When assessing it is important to be transparent with learners about the information you are recording about them and how it is to be stored – making sure that all involved fully understand what is going on and knowing that everything is following clearly defined procedures.
Question 2
Explain the responsibilities of the assessor
The responsibility of an assessor is to confirm that the learner has understood the subject that they have been taught and is able to provide written or practical proof of the gain knowledge of the subject. To ensure the assessor does this in a way which can be repeated over a period of time a cycle is followed to ensure this continuity.
Firstly an Initial Assessment is carried out, this provides a back ground to the assessor of the learning capabilities of the learner, examples of this could simple be have they done the topic before and is it a refresher or do they have requirements that you need to address such as learning requirements maybe they need the questions if the exercise is a written exam reading out to them, or they struggle with the English language.
Following this comes the assessment planning, decisions have to be made if the tasks that the learner is being taught would benefit from a number of different ways of assessment , this could come in the form of a written test and a practical however on the written test a question format must be decided upon an example for this would be looking at multiple choice options although this format is normal preferred by the learner the assessor cannot be fully confident that the leaner has fully understood or has been lucky in their answer selection. Time frames also have to decide upon so the learner is aware and can manage their time so that they cover all questions or show all practical elements required.
A range of assessment methods should be planned to allow the learners to present their understanding to the assessor. These should be planned to relate to the assessment criteria and course requirements and also to cater for the different needs of the candidates. For example checklists can be used as a method of assessment, this is a smple way to confirm competence and adherence to a curriculum – it ensures all criteria are met and is a simple way of recording progress. It may be necessary to have assessment materials prepared in foreign languages or even plan to read through assessment material and record the responses either short or long hand for the learner if they have learning difficulties or speak other languages.
The Assessment activity provides the assessor with the proof learning has taken place at this stage it is important for the assessor to continually observe how the task is executed, if the assessor is assessing a group it is paramount that they are confident that each member is getting involved either physically or verbally if a Group practical session is be observed – as in my current role where confined space entry practical sessions are undertaken. A check list on what activities have to be completed would assist the assessor, or if the assessment is written then a point system could be introduced and when a number of points have been obtained the a pass is given . Another written option is to retest the group on questions asked earlier on in the learning process to see if improvement on their knowledge has increased.
Once the activity is complete then the assessor need to provide feedback to the learner firstly be advising them if they have passed then to what level they have achieved. It is very important to inform the learner any areas that they misunderstood or improvements could be made. For the learner leaving a course with a pass should be just part of the process they need to be shown or advised where mistakes were made so they can leave with the course with a pass but also understanding areas they need to look at achieve perfection should this be something they strive for. This would be relevant if the assessor is aware of the learner planning the next level of qualification on the same topic. If the learner has not reached the required level to pass, a plan could be offered for further learning to assist them in reaching their qualification.
The assessor will complete the cycle by reviewing the progress or the learners this is important so the assessor understands any difficulties the learner is having whether it be time constraint, understanding the format of the course or even the language used on the tasks that have to be completed. Constant evaluation of the assessment process is essential to inform current and future practice, feedback from all involved should be obtained to assist with this.
By not reviewing the progress the assessor will not know if changes are required, also it will not increase relations, learners will only turn to an assessor for help if they feel comfortable or that the assessor will not judge them in anyway, confidentiality is also key between assessors and learners as often assessors maybe working with other colleagues or friends within the learning environment.
The role an assessor plays is constantly working to the cycle each time a new topic requires assessment , by working to this format the assessor can be confident that they are acting fairly and maintaining consistency will all learners.
TAQA – Question 3
Regulations and Requirements relevant to assessment in your own area of Practice.
Every course that is delivered includes a section where the official regulations and requirements are delivered to the delegates, sometimes this is read to them and they can then sign to say that they have understood, sometimes they read it them themselves and then sign. It is very important the delegates are given time to understand this.
Along with the curriculum and general requirements of City and Guilds for Confined Space Courses we have to consider both our own companies and the statutory law cover the following;
Equal Opportunities and Diversity Policies
Health and Safety, including COSHH
Data Protection – in terms of the management of personal data collected and how it is processed and logged Quality Management Systems
ISO9001:2008 – Expires May 2015. Covers the hire,sales and service of equipment and the provision of training. ISO 14001:2004 – Expires May 2015. Covers the hire,sales and service of equipment and the provision of training and safety and rescue teams.
TAQA – Question 4
Compare the strengths and limitations of a range of assessment methods with reference to the needs of individual learners.
Assessments in simulated environments
There are many occasions where real life examples are impossible to match so often simulated environments are used. Confined space entry is often simulated in custom made tunnel systems or mobile trailer systems.
Simulated environments enable the assessor to see if it is possible for a learner to complete the task required – the confined space example is a perfect one. The main negative of this situation is that the learner knows that the scenario is entirely safe and therefore there is no way of knowing how that person will react in a real environment.
As this is a 'Practical Activity' it means that all learners can be involved which is a positive learning experience , but it is very time consuming and some delgates can easily be put off by having to work in groups and having to show their abilities in front of others.
Discussion with the learner
This is a perfect method of assessment where it is hard to work with learners and actually observe them performing a task; it is also useful when discussing situations that are very rare and unplanned. Learners can describe to the assessor how they do, or would, perform in this situation. It can be useful for an assessor to use discussions with their learners to back up observations they have made during the events of a day.
For discussions to be meaningful and for them to contribute to the overall assessment records must be kept of the conversations. This can be difficult unless using notes or even Dictaphones. Because each discussion will follow a different path it is difficult to plan for and you cannot always be prepared with appropriate questions. Assessors need to ensure they have a wealth of knowledge in their field!
Recognising prior learning
Where applicable it can be useful to assess what learning has previously taken place to find the right starting point. For example you could be taking a whole class of delegates who are refreshing their knowledge – your approach will be different to a class of beginners. This method is useful so learners can demonstrate they have achieved parts of a course before commencing, it saves duplication of learner and assessor time, and eliminates duplication of work. Where it can be demonstrated prior to a course it may also save money. Knowing that a learner has achieved prior qualifications lets the assessor give them credit for this and shows that their hard work has a value.
In many cases it will be difficult to prove completion of prior learning, verbal qualification will not be enough. In some cases it may be that a qualification the learner believes to be relevant, actually does not contribute to the assessment criteria being used. In my role at ESS Safeforce we have a training management system where details of previous learning with us are held, so where refresher training is being undertaken it is easy to see evidence of prior learning. Similarly where a professional body is cited it would be possible to contact them to confirm details.
It can also be difficult, costly and time consuming for all parties to prove the merits of past qualifications, although this can be mitigated in some instances by good record keeping.
Case Studies
A case study of a known and similar event can often enhance the learning experience. For example talking about an event where people have been trapped in confined spaces, and being able to give very specific examples and statements will focus the learner's attention on a course. A case study can be integrated into a course to back up an important point of learning and can be used on any size of group. You can also turn a real case study into a practical scenario and use this to get a group to interact with each other.
It is essential that these case studies are entirely relevant and factual so not to Confuse the learner. Case studies can be time consuming to research and present. If it is decided to use a case study and turn it into a scenario then you need to carefully allocate people to the correct roles and responsibilities.
Multiple Choice
Multiple choice tests are a quick and easy method to define learning skills. They are quick to run and equally quick to mark and a true benefit is that generally the answers leave no room for subjective marking. The challenge with setting multiple choice questions is not to make the answers too simple, with one blindingly obvious answer and several obvious wrongs.
Examinations
I use examinations each day to finalise course activities. They are a strong indicator of learning as they have an easily defined and measurable outcome. A personal negative I have with exam based courses is that often instructors reach their learners to pass, and do not adequately cover the reasons for the answers – just the simple and required answer for a test.
Observation
Watching learners demonstrate a skill is a regular part of my role. This has a number of positives, most noteably the actual chance to see a learner perform to a required skill level. With an observed activity, however, you have to allocate time to watch each individual perform – that can be time consuming.
TAQA – Question 5
Summarise key factors to consider when planning assessment.
When planning an assessment it is important that you have a clear idea of the level of the candidate – having this will affect the way you run your assessment.
There are clearly the practical limitations to consider – where you are assessing (is there adequate space to conduct the assessment – can you have one to one time if necessary). Consider also the resources you require – a presentation? If there is a written guide produced by the examining organisation then it is important to have considered this first – see below the assessment docs from ESS Safeforce.
Making detailed notes of the assessment is vital – even if you have a great memory. Using the pre defined forms is one way, but also makes other notes that will help you when recapping.
Planning to assess means knowing about those that you are to assess – as I have mentioned in other answers if you have prior knowledge of delegates with, for example learning difficulties or language barriers, then you can plan and prepare for this.
Give thought to the time an assessment may take – if the learning day has been long and the assessment is right at the end of a day expect some learners to be tired and keen to get moving.
Plan how to give feedback to a learner – will you give copies of your report forms, will you give copies of notes? If you promise to send feedback then make sure you do so. If the feedback is verbal then take the time to ensure that the learner understands and acknowledges your comments.
If there are any future plans that come from the assessment (next step learning etc), make sure this is documented and communicated with the learner and if applicable their employers.
An example of a Practical Assessment sheet is attached as Appendix 2 – where necessary you must plan the time accordingly to ensure that you can complete statutory assessment elements.
TAQA – Question 6
Summarise the Types of risks that may be involved in Assessment of Confined Space Woking.
When Assessing for the qualification of working in confined spaces they are a number of risks that have to be considered. If you do not follow the planned assessment criteria you could be handing someone the qualification to allow them to enter a confined space working environment when they are in fact not competent. This could lead the learner to be exposed to life threatening situations or put others in harm due to their lack of understanding or knowledge.
An example of the would be an enclosed area can become a confined space if there is a reasonably foreseeable risk present a common example of this would be risk of harmful gases or lack of oxygen, If the learner has been trained correctly they will know to carry out checks before entry and also take equipment into the space if they have to enter that could prevent them from the harmful gases should the increase to a level that our body cannot cope with. If the assessment is not actioned correctly the learner may enter into a confined space without realising the correct procedures that have to be followed to ensure safety at all times. Rushing through an assessment could mean that you have over looked a learner during a group practical that could later impact greatly of his safe wellbeing.
Assessors must remain professional at all time and not risk the potential for in fairness towards the learner by letting their personal feelings for individuals cloud their judgement. If you are of the opinion that some roles in society should only be carried out by a certain race or should be a particular gender then you will not be able to offer continuity to the learners. Another area for potential risk is if you constantly single a leaner out by continuing to ask them questions regarding the task assessment , you maybe do so thinking you are helping proper then for a later assessment but to could be putting them into a state of confusion or cause nervousness /anxiety to take hold . This could also lead to the risk of low self steam which may lead to failiur of the qualification.
I personally have training a person who suddenly became very aggressive when the practical assessment started, recognizing this I was able to put him at some ease as he was worried about failing the task in hand, if I had not controlled this situation, there could have been the risk of a incident occurring in the confined space which would have made others in the space feeling uncomfortable.
Invigilation during examinations is very important; it is not the time for an assessor or instructor to take a break. It is really important to make sure that all learners complete test papers on their own and without collusion. In other environments, it is often possible to spot tell tale signs of 'cheating', such as obviously copied text areas, different writing styles vs their spoken styles etc.
TAQA – Question 7
Minimising the risks via correct planning.
To reduce the risk of anyone been injured during practical assessment always ensure to make clear rules so everyone understands. If there is a risk of injury if correct protective clothing is not worn during the practical assessment ensure that when the learner books the course they are aware of what items are required. This information should also be repeated on the arrival of the learners on the assessment date, this will give them the opportunity to make arrangements if they require additional items.
Many people find examinations either written or practical very stressful, as the assessor you can make them feel at easy by explaining the format of the day , give the learner the opportunity to come and speak to you if they have any concerns ,remembering some may wish to do this in private. I was of achieving this is to offer a break early in the day so learners are not dwelling on their concerns.
Advise your learners that when filling out written exams that it must be their own work explaining the need for safety so that no one receives the qualification that is not confident with the knowledge they have learnt. Providing different test papers will prevent this from been an issue so learners can sit alongside someone taking the same qualification but have a different set of questions. This process will mean that all test papers have to be at the same level of ease. As an assessor gives the learners the confidence that you are looking at the content of their answer not at spelling and grammar as often these are not a requirement of you been qualified in the subject they are studying.
Most qualification test papers will also be accompanied by the correct answers which the assessor should use as a guide to ensure continuity and a level of fairness to the learner.
TAQA – Question 8
Types of information that should be made avalible to learners and others involved in the assessment process.
There are many types of information that are made available to learners throughout the assessment process. These can come from a variety of sources – the learners own company, who will pass on some relevant information, this may be a background of the learners job role so that the course and assessment can be tailored to ensure they are competent to complete a work task. The company providing the course and assessment (Example -City & Guilds) and the instructors and assessors who give information on the day of the courses and assessments.
Most important will be to ensure the learners understand the standards and criteria against which they will be assessed – for example a synopsis of the City and Guilds expectations. They should understand what their empoyers (if applicable) require from them. If there is a formal assessment plan, this should be discussed with them as should the format of the day (instruction, practical work, examination, assessment etc).
Details of the structure of the examination should be discussed so that the delegates understand fully the methods of assessment being used.
On a more practical front it is important that full venue details, timings, workwear requirements etc are given to them prior to the course, along with any preparation the delegate should need to do. (Example- clean shaven to use some equipment in practical)
It's important to advise the delegate how results will be given back to theme, what happens next regards certification etc and how to discuss the results if they feel it necessary. On the day of the course, practical housekeeping instructions should also be given such as fire procedures, toilet and rest facilities.
TAQA – Question 9
Explain how peer and self assessment can be used effectively to promote learner involvement and personal responsibility in the assessment learning.
Peer and self assessment are not used a great deal in the work that I do, however classroom discussions and informal discussions often come about and it is interesting to see these kinds of methods in use.
Peer assessment is where our delegates give feedback to each other after part of a course or activity. Self assessment is where the delegates themselves decide how they are doing at any given point in a course.
Peer assessment does seem to bring a discussion to life with delegates talking and interacting with each other and becoming more involved with the course. Sometimes it seems to encourage them to share the goals and targets they are set – for example if a task is set to recover objects from a confined space they may discuss this and plan together how to do the task and then discuss it together afterwards. Delegates are often able to accept criticism and comments from their peers more easily that from an instructor or assessor – many of the courses I run are with large groups from the same company, often they work with each other on a daily basis and the 'banter' between them seems to be a type of peer to peer assessment. Its also good to see delgates working together and often assisting one another without the need for intervention from the instructor.
It is important not to let this kind of thing run away with itself and to try and quickly get the course and assessment back on track and stick carefully to the assessment criteria, after all it is the assessor that has to confirm the success or failure of the delegates and not the peer group. This kind of interactive assessment needs to be backed up by the assessor. It is also important not to let this get out of hand as it can lead to unnecessary arguments between a group, also there will always be those that shout louder and those that don't get heard.
Self-assessment gives delegates a chance to be more in control of their own results through encouraging self-checking and possibly more thought in their work. Giving delegates time to review their work before handing in gives them time to self check and correct their answers and gives them time to think back on the course work and sense check themselves.
The main issue with any form of self assessment is that everyone needs the 'official' feedback of an assessor to confirm their own thoughts on their results. Sometimes it seems that people are congratulating themselves on a job well done only to find that they have done rather worse than they thought. It is sometimes hard to criticise yourself!
TAQA – Question 10
How assessment arrangements can be adapted to meet the needs of individual learners.
When assessing arrangement have to be made to ensure that all learner s are treated fairly even if they have physical /mental problems, language barriers or learning difficulties. If the learner is dyslexic or they have trouble reading the English language then time and assistance must be put aside for these people, one way this can be executed is have a competent person read the questions, however this additional person must ensure that they in no way give assist by way of providing them with the answers. Also you could have a group of people that are very capable at their job which would be mostly physical but do not understand that way in which questions are written on an exam paper so the assessor can offer to reword the question so it is easier for them to understand. Offering the learner different ways of learning the information is also key, it is always better to offer different learning styles. Use of slides , speaking about the topic and having group discussions / practical's help cover all areas of learning giving individuals the opportunity to leaner the required topic in an achievable way.
The assessor also has to take time to consider issues that may arise if practice equipment is use, as it may cause distress or be unsuitable for the individual. An example of this would be face masks which are used to prevent gases been inhaled however if the wearer has a beard which he is not willing to shave off an alternative product must be made available for that learner.
When assessing learners with phobias other consideration have to be made, you may be asking them to partake in a practical assessment which will place them in a very vulnerable situation. Also if you then award them a pass for this practical they could them be asked to continue the role they have been trained in on a daily basis in their place of work. An example of this I have observed is when a confined Space practical was been assessed the learner requested that he took on the role of the attendant who watches over that confined space entry point rather an enter the confined space as he had claustrophobia. This was agreed as acceptable but they were advised that this would mean that their qualification if passed would only grant them access to that job role. This was accepted by the learner has he would never be able to be requested to carry out a role that would cause them mental anguish.
TAQA – Question 11
Importance of following procedures for the management of information relating to assessment.
The management of the information gathered through the learning and assessment stages is essential for a number of reasons.
Data Protection laws dictate that information has to be handled carefully and stored in certain ways – each firm has a policy for this as the act dictates that record keeping must be accurately kept and easily accessible.
In many organisations the results and data need to be stored for future reference. For example, at ESS the information we gather regarding qualifications could be called on for legal reason at a future time – for example should an accident occur it would be reasonable to expect the training agency to provide evidence that an individual had been trained to a certain standard, so it is essential that we store information carefully and can access it quickly when required. The delegates own company may call upon you to recall information to define the scope and quality of their learning – again it must be quickly accessible.
This data can also form the background for recalling delegates for re training – the learning and assessment records need to be accessed when this retraining takes place.
In many companies Quality Assurance standards such as ISO9001 have to be maintained. Part of these Quality Manuals will define how such information is managed and stored. The information, by law, has to be accessible by the delegates and in some organisations is used to measure adherence to equality and diversity policies. Our forms and standard questionnaires include ethnicity questions etc.
As previously mentioned Appendix 1 shows an example of the data collected by ESS Safeforce. This kind of information is collected on a daily basis and transferred to Wellingborough where all records are centrally stored and managed, Some of this data is transferred to electronic systems, some is simply filed for future reference.
TAQA – Question12
Explain how feedback and questioning contributes to the assessment process.
Feedback is essential throughout the assessment process as it helps to encourage, motivate and develop all parties. Feedback is the best tool for the confirmation of knowledge and therefore the best indicator of what still needs to be taught – therefore identifying further training requirements. Well structured feedback, positive or negative can boost the learner's confidence and motivate them to carry on and succeed.
Regular and timely feedback enables discussion to take place meaning that the moment is not lost. If an issue can be identified and talked about at the right time then it is more likely than any issues can be resolved.
Examples of Feedback.
Evaluative
Evaluative feedback is usually an on the spot statement or comment on what is going on. This can literally take the form of a couple of words. The benefit of evaluative feedback is that it can be used to quickly encourage a learner or to cause them to quickly reflect on what they are doing. The short term nature of this kind of feedback does not give a learner the opportunity to see in any detail what was happening or what could be improved on.
Subjective
Subjective feedback is largely based on opinion, this can often be seen as positive as it can often be well dressed to suit a situation where encouragement is needed, however subjective feedback can often be biased and may not be entirely based on the exact requirements of the assessment.
Objective
Objective feedback is usually related to a specific part of the assessment and is usually totally factual and based on criteria that has or has not been met.
Whilst a factual approach is often positive this method of feedback leaves little room for encouragement and motivation if the facts are negative.
When there is a need to give some 'negative' feedback in a constructive way it is possible to use the Sandwich Method. This involves a positive opening statement to the learner, followed by a gentle delivery of the negative comment and then an upbeat suggestion of how a better result can be achieved.
An example I can relate to is during a training session I was running with Yorkshire Water I had a learner approach me to advise me that he would not be going in to the confined space when it came to the practical section of the day. He advised me that he suffered from epilepsy and although he had not had an episode of eperlepsy in over 12 months he did still takes his medication daily. I thanked the learner for informing me of this information but then I questioned why he had been sent on the Course, and if his employer were aware of his condition . He confirmed that his employers were aware but he was told to attend as he would be able to still be involved in attendant duties regarding the confined entries on sites.
I asked his how he felt about this as I was not happy and felt that it was not a role he should be undertaking with his condition , as if he was unfortunate to have an episode while acting as Attendant he would be on his own with one able to assist him . He would also be leaving his colleagues in danger in the confined space as no one would be watching over them. He asked if I would be willing to explain this to the Yorkshire Water Training Depot as he had tried to explain that he did not feel comfortable in undertaking the role . I called them and explained my concerns , they listened to my comments and asked me to advise the learner to leave the course and return back to his normal Job. He was pleased with the outcome.
The Yorkshire water Training Team later contacted out Operations Director who works closely with the YW Training requirements. They called to pass on their thanks and how impressed they were with how professionally I handled the situation and how grateful they were that I have brought the man's disability to their attention, regarding how it could have affected the safety of him and the team working in confined spaces.
A few weeks later the learner was back at our training centre for some other training with one of my colleagues. He came and found me at lunch break and thanked me for contacting his employers and helping them understand the difficult / dangerous position they had been placing him in.
Asking open questions in the feedback process is essential to keeping the two way flow of learning moving. 'Did you enjoy that activity?' allows a very quick and simple end to a discussion. 'What questions were going through your head during the time in the confined space?' leaves the door open for conversation.
Feedback can be given verbally and or long after an assessment however it is essential that it is well documented. Feedback on a course may also not just be about the actual activities, it may tie in to criticisms of the venue, distance from home in terms of travel, relevance to their jobs – all of which can be acted upon and discussed afterwards to improve the future experience of learners.
TAQA – Question 13
Legal issues, policies and procedures relevant to assessment.(confidentiality,health,safety and welfare).
Every company has their own policies on equality, diversity, race, Health and Safety etc. It is important as an assessor to have an understanding where applicable of a company's policy documents. These should be made easily accessible to you if you are visiting their premises.
Data that is collected, such as name and address information is all sensitive and records that are taken should be stored in accordance with data protection policies.
When assessing it is important to be transparent with learners about the information you are recording about them and how it is to be stored – making sure that all involved fully understand what is going on and knowing that everything is following clearly defined procedures.
If you are following a syllabus such as City and Guilds then it is important that you comply with their assessment strategy where applicable.
TAQA – Question 14
Evaluate requirements for equality and diversity and where appropriate bilingualism in relation to assessment.
It is essential that all learners have the same opportunities throughout courses and assessments – if the planning of the course has confirmed that they are all capable of achieving the qualification than any other obstacles should be removed.
All companies now have Equality and Diversity policies and these are written around The Equality Act of 2010 which contains nine protected characteristics (age, gender, gender identity, race, religion and belief, sexual orientation, marriage and civil partnership, maternity and pregnancy and disability). Assessments must take these into consideration and adjustments must be made to cater for all.
It may be necessary to differentiate the assessment process through something as obvious as language – there is no reason for a different language to stop someone succeeding in a qualification so the assessment may have to be made in a different language.
Differences in age, gender and religion. In these instances at certain times course assessments may have to be adjusted to allow learners time (and the appropriate space and facilities) to pray. Roles in certain activites may be allocated in relation to peoples age etc. It may be practical to have large print copies of texts available or auditory equipment available to assist those with hearing or sight difficulties.
TAQA – Question 15
The value of reflective practice and continuing professional development (CPD) in the assessment process.
It would be easy to become complacent as an assessor and believe that the methods employed daily are the best and therefore not look at ways to improve or change the ways in which assessors assess.
Within any organisation it is important to keep abreast of developments in terms of law and operating body practices. At ESS Safeforce we have regular training meetings where we can share updates in technology, legislation etc. Bodies such as City and Guild issue updates on legislation and these must be circulated effectively and acted upon.
It is important to use the feedback from learners to give some guidance when reflecting on the methods of assessment. In our City and Guilds handbooks there are appropriate places where both the assessor and instructor can provide feedback – I regularly use this to change the way I present to delegates.
Where possible you should continue to interact with your colleagues and learn from them – I'm lucky to work in an organisation that has trainers and assessors with many years of invaluable learning & experiences. Only recently I have learnt an additional aspect to a Confined Space course (use of Air Trailers). My local training centre always has these products in the centre, so I intend to refresh this regularly with one of the BA Trailer specialists.
Studying to improve your learning is also important – continually learning new courses broadens your ability to teach and assess in new subjects.
Occasionally it is possible to learn from delegates that have had prior learning in the same field – as you work with them their responses and answers can give food for thought for changing your own perspectives on assessment.
Retraining – actually sitting the same courses that you instruct and assess on can improve and broaden your understanding of a course and its many changing variables.
Added together all of these aspects form part of CPD and can be useful on your training and assessing CV.
Related Topics