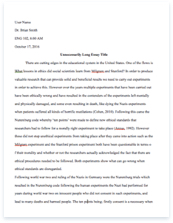 The whole doc is available only for registered users
A limited time offer! Get a custom sample essay written according to your requirements urgent 3h delivery guaranteed
Order Now
Republic Act 10175, signed by the President into law a week ago, lists "punishable acts" related to hacking, "misuse of devices", frauds and cons, spam, and pornography (specifically child porn and "cybersex"). But what alarms bloggers and Internet-based news outlets most is a section that includes libel as one of the punishable "content-related" offenses: "Section 4 (4) Libel – The unlawful or prohibited acts of libel as defined in Article 355 of the Revised Penal Code, as amended committed through a computer system or any other similar means which may be devised in the future." Libel is defined in Art. 353 as the "public and malicious imputation of a crime, or of a vice or defect, real or imaginary, or any act, omission, condition, status or circumstance tending to cause the dishonour, discredit, or contempt of a natural or juridical person, or to blacken the memory of one who is dead." This definition of libel is rather vague and subjective to begin with; and as usual with lawmakers, as a former congressman explained to me, they add all sorts of catch-all phrases to cover the possible situations that might arise in relation to that law.
So libel and defamation cases hinge on either side's claim of what is "malicious", "vice", "defect", "dishonour", the definition of keywords such as "privacy," and so on. (There is also the matter of the libel provision being inserted after the bill passed the Senate, when this is not allowed after the second reading. That was illegal to begin with.) As a writer being regularly published in several newspapers, I have to be cognizant of libel laws. As far as I can recall, I was told in j-school at the University of the Philippines that criticism of public figures is not libellous as long as it is directed to their actions in their capacities as such. Bloggers are, in effect, self-published writers, who in the main have not taken a mandatory class in the law of the mass media. And with the freedom to publish afforded by the Internet, we are treated to a gamut of content, all the way from legitimate news to scurrilous gossip. Public figures and their foibles are among the favourite topics for discussion and comment. The first case I recall of a blog that was imputed to contain malicious content occurred in 2007 with the anonymously-penned "Chika time".
It exposed the scandalous behaviour of high-profile socialites, who heaved a collective sigh of relief when the blog's writer stopped posting after a few months. This was followed in 2008 by the "Gucci Gang" controversy, where Brian Gorrell, blogging from his home country of Australia, regularly posted juicy gossip about Manila's elite crowd, alleging theft, drugs, and general bad behaviour all around. The case taxed legal minds on how to extend existing libel laws into the wild wide world of the Internet. Is RA 10175 the solution to similar "loose cannon" bloggers"? You have to first catch them, but how do you even police a virtual domain? While RA 10175 provides for the creation of a "Cybercrime Investigation and Coordinating Centre" under the Office of the President (Sec. 24) and for the designation of "special cybercrime courts manned by specially trained judges to handle cybercrime cases" (Sec. 21), how long will it take to set all this up and train all these people before the CICC becomes truly effective? Sec. 27 appropriates "fifty million pesos…annually for the implementation of this Act." Is that adequate? I don't think so, given the cost of computer equipment alone.
We're not talking just desktop PCs but server farms. How about the budget for manpower? How many people do you need straining their eyes on the computer 24/7 to read every blog, Tweet, and Facebook status emanating from the Philippines or written by a Filipino national anywhere on the planet? How about in the case of libellous material posted anonymously, under an assumed user name? How are you ever going to find out who done it? Second, you have to prove the posted material was actually libellous and/or defamatory. As I mentioned earlier, that is subject to interpretation and argument by both sides. Third, what's to prevent abuse of the law? In this country, money is persuasive and just might convince a band of enforcers to swoop down on the office of a webhost to shut down its servers without due process. The Internet serves as a bastion of free speech. Dissidents who might be harassed or persecuted use it to promote advocacies, as in the case of the "Arab Spring" nations who turned to Twitter to let the world know about their struggle for freedom. New media has earned a place in legitimate journalism and activism.
Netizens have their own way of dealing with negative and libellous comments in general. They recognize the "haters" and "trolls" for what they are and quite rightly ignore them. This, however, has not been successful in the instances of true cyber bullying. As I said in my last column, cyber bullying is mean, cruel behaviour by online commenters that pushes the person in question to the extreme—to attempt or commit suicide. There isn't even a provision against that in RA 10175, meaning the law is inadequate right out of the starting gate. So, back to my original question—is RA 10175 oppressive? Yes, it could be, as with any law or power wielded by any entity. As always, it is up to citizens to be vigilant and make sure that abuse is never perpetrated. Should we bloggers and social media users worry? Common sense and a working knowledge of libel laws should dictate our actions.
Other than that, there shouldn't be a problem. But if there is, we bloggers and Tweeters know what to do, and we will do it without fear in order to protect our right to freedom of speech. In my opinion — a speech on hacking. Many people think of anti-social cyber criminals in their basements meticulously typing away at their computers with several monitors attached. And the sound of constant "beeps" and "boops" with pseudorandom noise flying around on the monitors that represents files being stolen and deleted. But really, hacking can be defined as someone who just likes to learn the inner workings of a "thing" and possibly build on what that "thing" can do. Tim the Tool man Taylor is a good example of a hacker (explosions notwithstanding). And hacking isn't a crime. It's just a "technology" and it's how we use the technology that can make us either a white hat hacker (ethical hacker) or a black hat hacker (cyber criminal). Apple has grown to where it is today because the original Apple crew was full of hackers like Steve Wozniak. So that could be a good topic for a persuasive speech. "Hackers aren't all criminals."
CLAIMING he is a victim of cyber bullying, Senate majority leader Vicente Sotto III said yesterday the flak he is getting over his opposition to the reproductive health bill is a demolition job. In a privilege speech, Sotto said the discussion on the issue of his alleged plagiarism was being used by his critics to weaken his position against the controversial bill. Sotto was referring to hate messages directed at him in social networking sites such as Twitter and Facebook, following allegations that he lifted portions of his turno en contra speech from the blog of American writer Sarah Pope. "Ako na po yata ang kauna-unahang senador ng Pilipinas na naging biktima ng cyber-bullying. Naniniwala po ako na ito ay bahagi lamang ng isang hatchet o demolition job laban sa akin upang humina ang aking paninindigan laban sa RH bill," he said. "Para sa mga naninira at humuhusga sa akin sa Facebook, Twitter, blog at pati na rin sa diyaryo ito po ang masasabi ko: Kahit mukha akong walang pinag-aralan kung ikukumpara sa mga pinag-aral nila at hindi kasing dunong nila, ang mahalaga ay ang ipinaglalaban ko.
Malinis po ang hangarin ko na ipaglaban ang sanktidad ng buhay. Naniniwala po ako na kahit kailan man, wala kahit isa sa atin ang may karapatan na ipagkait itong mundong ating ginagalawan. Ito po ay hindi sa atin," he added. To put the matter to rest, Sotto ordered that the supposed plagiarized part of his speech containing a reference to the study of Dr. Natasha Campbell-McBride be stricken off Senate records. He, however, turned the tables on his accusers, saying they probably did not listen to his August 14 speech closely and neglected to note the extemporaneous part of his discourse, when he referred to experts in the field of science and law as source in proving his position against the RH Bill. "In other words, yung akin pong claim of ownership pabaliktad, dini-disclaim ko nga na sa akin galing ang expert opinions na nandoon, maliwanag po ako dun," he said.
Related Topics