Critically engage in academic reading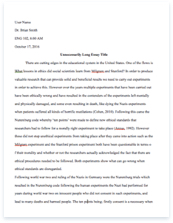 The whole doc is available only for registered users
A limited time offer! Get a custom sample essay written according to your requirements urgent 3h delivery guaranteed
Order Now
The purpose of this assignment is to teach you how to read an article and to critically engage in academic reading and reflecting on the material in an academic manner by answering the short paragraphs assigned. When marking the assignment, poor language expression will be penalized. Examples of poor language expression range from incomprehensible to barely literate vocabulary and sentence patterns, serious errors in sentence structure, language diction, spelling, punctuation and so on.
Education at crossroads
In traditional life, day-care centres for children or child-minders were unknown. When mother, father and the rest of the adult members of the family went to the fields and the rest took their livestock out to pasture, the children were minded by the old men and women who were part of the family. Then schooling became a major activity in a child's life. If a child did not attend school, he or she was jeered at and called mockingly "matshaba sekolo" – school dodger. Even traditionalists who went to circumcision school came back to resume their formal studies. The school, therefore, became a kind of second home, a child-minder. (Mphahlele, Big shoe, Small foot, Part 1, Eskia Mphahlele, June 1989)
The present debacle about the education system in South Africa has reached alarming proportions. There are too many systemic problems, ranging from maladministration, poor service delivery, the lack of facilities in some areas of the country to appalling matric standards of pass percentages. Numeracy and Literacy tests have placed the country behind many less developed countries in Africa, yet South Africa has the strongest economy in the continent. Politicians continue to blame the past. Decades of apartheid and colonialism ensured that the majority of people in this country could not have access to quality education. Not so long ago a senior politician blamed Hendrik Verwoerd for the failure in education. Hendrik Verwoerd was the chief architect of apartheid. He was assassinated in 1966 but the consequences of his ideology still haunt us.
Education has become a means of scoring political points at the expense of the masses. The current government in South Africa would like to present a positive image through achieving high percentage rates in secondary schools' overall statistics at the end of each year. In January of each year, the Minister of Education holds press conferences and celebrates the success of yet another year. Recent pass rates have been in the region of 75 %. These statistics have drawn sharp criticism. Students apparently need only between 30% and 40% in four subjects to pass. Many see this as a lowering of standards.
If the pass percentage were increased to an average of 50%, a figure that is generally accepted as a universal pass percentage, this would drop the national matric pass rate significantly. The current government would be deemed a failure. In order to appeal to the masses, the government is holding the nation to ransom. This raises concerns about standards, fairness and reliability, all key principles of assessments. Those who defend the present 30% pass mark are quick to point to similar trends during the apartheid years. It is said that the pass mark was around 25%. This shows that education is often hijacked by politicians to serve the interests of the ruling class. It is not a new thing, they say.
Such revelations are alarming. It means that the lot of educators that we currently have are probably incapable of teaching our children. It is not a secret that the apartheid regime sought to control all the means of production and intellectual contribution in the country by ensuring that the minority got degrees, and that the majority were subjected to poor education. This is why the youth revolted in 1976.
Not so long ago, a regime of HIV and AIDS denialists was in control. This led to the loss of thousands of innocent lives. Politicians thwarted and manipulated scientific research in order to bring legitimacy to some government policies. The terrible conditions of the education system may not lead to physical death, but they certainly translate to mediocrity and mental retardation, and exacerbate the economic ills of the country. South Africa is among the most unequal societies in the world, due to a poor education system and an apartheid system that was inherited when the country held its first democratic elections twenty years ago. In the extract above, Mphahlele, a well-known luminary, novelist and intellectual, reminds us about pre-colonial and colonial education. In pre-colonial times, children were looked after by older ones in the family.
There were no day-care centres. When schools were established, children attended schools. Those who did not attend school were ridiculed. There were those who refused to attend school, preferring to look after cattle; they eventually migrated to the mines to look for wages. Education was sometimes perceived as an alien culture. It was often criticised for making children, especially the girl child, disrespect the parents. It was in conflict with traditional values and culture. In some cultures, as a young person, you were told to kneel down when speaking to an adult, and not to gaze directly at the eyes of the interlocutor. In western culture this is perceived as avoiding or hiding something.
Wealthy parents have chosen to take their children to former Model C schools and to private schools, some of which charge exorbitant fees. Some of these children know nothing about their traditional values. They become so-called coconuts who speak English with an accent and yet hardly speak any African Language; black outside and white inside, 'bana ba di Model C.' Education has become expensive and can only be afforded by the rich middle class, while poor students in rural areas and townships continue to languish in poverty. This is a vicious cycle that is perpetuated by politicians.
Answer the following questions in short paragraphs of not more than 100 words. Any verbatim copying from the passage or plagiarism will be penalised. Try as much as possible to paraphrase your answers (i.e. write in your own words).
Section A: Short questions
1. Explain the author's views about politics and education in South Africa. [10 marks] 2. Based on the reading passage above, describe the author's thoughts and feelings about quality, standards, or pass rates in education.
3. In about 150 words, write a paragraph, using your own ideas, where you compare and contrast the differences and similarities between high school and university.
Section B: Essay
4. Several countries like the UK, the USA and South Africa complain that 'education is in a crisis.' Is education in a crisis? Write an essay of about 300 words (two pages) where you argue for or against this assertion. Use any country or countries of your choice.
Related Topics