Compare yourself to a character The Odyssey, Homer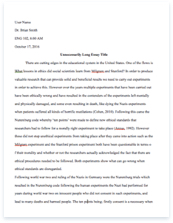 The whole doc is available only for registered users
A limited time offer! Get a custom sample essay written according to your requirements urgent 3h delivery guaranteed
Order Now
The word mature, by definition, is the emergence of personal and behavioral characteristics through growth processes. In life people mature day by day because of different challenges they have to face, and different lessons that they learn. This idea of maturing is seen all over the world in numerous places. One can find great examples of maturing in literature. In fact, in the book The Odyssey, by Homer, one can see prime examples of maturity through the footsteps of a character named Telemakhos. Telemakhos surely matures throughout the book just as I have matured throughout my life thus far. Telemakhos and I have matured in one similar way, which is bravery with talking to people that are unfamiliar.
I have, in my fourteen years growing up, matured in being able to talk to people I'm not familiar with. The way I've broken these fears is simply by having to face them. One great example comes to mind. In the summer of last year, I bought a new four-wheeler or ATV. My father surely helped, but he decided not to make any of the phone calls to the seller. Therefore I was forced to call the man up if I wanted this new machine. I remember the first time I had to call him. My father was about to leave for dinner with his friends. He was going to leave at 7:00 right after he finished mowing the lawn. So I sat in our office pacing the floor, and moving my eyes from the clock to the phone and back. As 7:00 was approaching I became more and more anxious for this new four-wheeler meant the world to me. Finally, with a sudden burst of courage, I grabbed the phone, dialed the number and waited.
As the phone rang, so did my heart beat and I waited for the man to pick up. When he did, my voice was a little shaky and gasping, but as I talked to the seller, who turned out to be younger and very polite, I realized what a fool I've been for being afraid to talk to unfamiliar people on the phone. By the end of our conversation I was at ease and glad that I had just conquered my fear. I have called the man many times since, and with his expert experience and knowledge of ATV's, I'm sure I'll call him again. This one short phone call at 7:00 of that summer evening was a quick but vital act of maturing in my life. I quickly broke my fear, simply by going through the embarrassment of talking to a stranger. Because of breaking this fear I'm not so afraid to call a store, or a teacher, or a girl, or anyone else in life that is necessary to call.
Although my example of maturing is much simpler, Telemakhos, from The Odyssey, has a similar act of breaking a fright by simply going through the fear of it. In the book The Odyssey, Telemakhos, is on a journey to find his father, Odysseus. Telemakhos tries to find his father by asking different people of high stature, where his father may be. His father has been gone for roughly eighteen years so Telemakhos is willing to make an exhausted search. His first stop is in Sandy Pylos, which is on the west coast of Peloponne Sus. In Pylos, Telemakhos meets the king, Nestor, who may know the whereabouts of Odysseus. He interrupts Nestor in the middle of a huge feast and is therefore forced to make a public speech, regarding his father, in front of the highly respected Nestor and his people. At first, Telemakhos is very nervous and afraid. He says to Mentor, "Mentor, how can I do it, how can I approach him? I have no practice in elaborate speeches, and for a young man to interrogate an old man seems disrespectful"(36, 25-29).
However, Mentor promised he would do well and urged him to be brave. For the sake of his beloved father, Telemahkos proceeded and quickly broke through his fear by making a grand speech to Nestor. In fact his speech was so well conducted that Nestor remarked, "your manner of speech couldn't be more like his (Odysseus)…No, no boy could speak so well"(39, 134-135). With some encouragement from Mentor, Telemakhos faced and broke his fear of talking to large groups of people. Very similar to how I broke my fear of talking to unfamiliar people on the phone, with a little encouragement from my father. To add to the glory of breaking his fear, his talk with those people turned out to be an inspiring speech. I'm sure Telemakhos will use his great speaking talent to his advantage more often, now that he is not afraid to use it. I'm also sure that his speech talent will help greatly in his search for his wonderful and respected father, Odysseus. Just as I broke my fear by facing it, Telemakhos broke his fear of public speeches by making a public speech, and in the short while in which he faced his fear, he matured, just like I did.
In everyday life people mature day by day, just as I matured and just as Telemakhos, from a renowned story, matured. Telemakhos and I matured by facing the fears that troubled us and conquering them head on. I broke my fear of calling strangers by calling a stranger, and Telemakhos broke his fear of public speeches my making a public speech. Although it's a whole lot easier to simply not face your fear, and it's very hard to conquer it, its all for the better. For once you conquer your fear you don't have to worry about it and it makes your life that much easier. And each time one conquers a fear, he or she matures, and maturing is a process in life that we cannot do without.
Related Topics