Brief History Ofdr. Sir Ziauddin Ahmad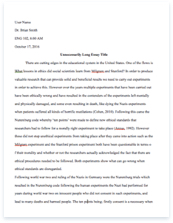 The whole doc is available only for registered users
A limited time offer! Get a custom sample essay written according to your requirements urgent 3h delivery guaranteed
Order Now
On the occasion of 135th Birth Anniversary of Lt. Colonel Dr. Sir Ziauddin Ahmed
Sir Ziauddin Ahmad was a Mathematical genius and one of the very famous and popular and longest serving Vice Chancellor of Aligarh Muslim University. Who was one of the pillar of Aligarh Movement . Besides this he was also renowned Parliamentarian, educationist and scholar. Later on he become the only Rector of Aligarh Muslim University in 1946 by AMU Executive Council after he resigned as VC.
He was also selected in Indian Civil service as Deputy Collector along with Inayat Ullah sb ( father of former President HidayatUllah) however , when Sir Ziauddin was asked by emotional Sir Syed that he wants him to stay in college for at least 5 years he immediately tore apart his appointment letter and choose to Stay and pledged to Sir Syed that he will dedicate whole of his life to MAO College and left the job of deputy collector at the time when the salary and prestige of the two post varied considerably
He played a very crucial rule in converting MAO College to Aligarh Muslim University. Medical and Engineering college and Mathematics department owes special allegiance as were founded by great personal efforts of him. Ziauddin played a dominant role in the renaissance particularly of Muslim education in the Indian sub-continent after Sir Syed Ahmad Khan and faithfully carried on the torch of education right to the rank and file of the Muslims throughout the sub-continent by setting various Educational Institutes throughout the subcontinent.
Ziauddin can be reckoned as next to Sir Syed Ahmad Khan in the spread of education among the Muslims who owe him a profound sense of gratitude.
Some Important dates in his Journey
• He was born on February 13, 1878, in Meerut in British India , received his education till high school education at Meerut.
• He obtained his Intermediate from Allahabad University in 1893 and then B.A with Mathematics at Aligarh in 1895 with distinction and won strachey Gold Medal .
• he did M.A. (Mathematics) from Calcutta University and from Allahabad University in 1897 and 1899, respectively and then D.Sc. from Allahabad.
• He was the first Muslim who obtained D.Sc. (Mathematics) of the sub continenet.
• His academic career won him the scholarship to join the Trinity College, Cambridge University, England in 1901 from where he took his mathematical Tripos topping the university and became a Wrangler..
• He was also awarded Sir Isaac Newton Scholarship in 1904, a rare academic honour that was ever conferred on an Indian. He was made a member of the Mathematical Society of London and a Fellow of the Royal Astronomical Society.
• He did his Ph.D. from Gottingen University, Germany. He also visited Paris University in France and Bologna University in Italy for advanced studies in the field of modern Geometry.
• On his return in 1906, Ziauddin devoted himself to serve his alma mater as the Professor of Mathematics
• In 1911, he was appointed Secretary of the A.M.U. Foundation Committee as well as Constitution Committee.
• In 1917 Ziauddin was also appointed member Saddler Commission.
• He was the first Indian Principal of the M.A.O. College and after grant of University status to the college by Parliamant became first
Pro-Vice-Chancellor of Aligarh Muslim University in 1920.
• He was appointed a Member of State Assembly in 1919 and 1922 as representative of Allahabad University. He was elected a Member of Central Assembly in 1930. Ziauddun remained member (M.P.) of Central Assembly of India from 1930 till 1947 where he contributed immensely particularly in passage of two important legislation i.e. Indian Foreign Relation Act and Reserve Bank of India Act 1947.
• He was elected Vice-Chancellor in 1934 and remained so until 1946 with a couple of breaks for several reasons, and thus became the longest serving Vice-Chancellor in the history of Aligarh Muslim University. He was also appointed Rector of the University in 1946.
• On December 23, 1947 Sir Ziauddin died in London while on a visit to study advance problems related with Mathematics his body was flown to Aligarh and was buried next to Sir Syed.
Related Topics