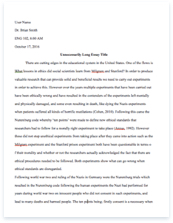 The whole doc is available only for registered users
A limited time offer! Get a custom sample essay written according to your requirements urgent 3h delivery guaranteed
Order Now
Asian American Dreams is really a touching book. It is touching not because it is a fiction with many moving plots and the hero or heroin possesses moving characteristics — strictly speaking it is not a fiction — but because it provides a description, a statement, a confession from the perspective of an Asian American woman writer who exposes so unelaborated, so frankly, so honestly, her innocent feelings about her being as an Asian American. Helen Zia, the daughter of Chinese immigrants, born in New Jersey, grew up in the fifties when there were only 150, 000 Chinese Americans in the entire country. As an award-winning journalist who lives in the San Francisco Bay Area, Zia has covered Asian American communities and social and political movements for more than twenty years. Different from the other minorities groups, she assumed what Chinese Americans wished to be was not how to preserve their cultural identity, instead, they tried to explore by what they could be made a fully American.
However, she was obviously dissatisfied with she was forever conceived as an "alien" even she was born in New Jersey. "There is a drill," she wrote, " that nearly all Asians in America have experienced more times than they can count. Total strangers will interrupt with the absurdly existential question 'What are you?' Or the equally common inquiry 'Where are your from?' Their queries are generally well intentioned, made in the same detached manner that you might use to inquire about a pooch's breed." She clearly pointed out a situation that Asian Americans, particularly Chinese Americans, had been facing in the American setting. There had been stereotyped ideologies unaccommodating the political and social status of Chinese Americans. Some of the stereotyped concepts were unintended, nothing malicious. They perhaps were just a product of social interactions between different social, ethnic groups, each of which holding a culture-based (or maybe ethnic-chauvinism) point of view.
However, some of those problems might have emerged because of the social, political, historical and economic reality. Zia also described Asians Americans as an American minority, which could not evade from being racially and ethnically distinguished. A paragraph in his book touched upon the issue of equity: "Comparison between the casting of Morgan Freeman and Jonathan Pryce also overlook the once common practice of Caucasian actors using make-up to darken their skins to play people of color, while, at the same time, other actors were barred from roles solely because of the color of their skin. To further suggest that Equity advocates the narrow-minded view that Jews can only play Jews, or Italians can only play Italians, or any similar casting that is drawn strictly along racial or ethnic lines, totally distorts the issue. Jews have always been able to play Italians, Italians have always been able to play Jews, and both have always been able to play Asian.
Asian actors, however, almost never have the opportunity to play either Jews or Italians and continue to struggle even to play themselves." Zia documented in great detail the issue of the play Miss Saigon. "After Pryce left Miss Saigon in 1992, every Engineer has been played by an actor of Asian descent. Despite Mackintosh's initial argument that no Asian Americans were capable of acting the major roles, the play has successfully cycled several generations of Asian performers through its ranks – a direct result of the actors' protest. 'We may have lost the battle, but we won the war,' said B. D. Wong." ….Zia also noticed the changes that had been going on. "The evolution of new Asian American communities also complicated the notion of creating an Asian American identify with cultural image that can replace pernicious and simplistic stereotypes. If there was ever a 'single' identity group that could be described as diverse, Asian Americans are it. With our constant growth and change, we are our own moving target.
There is no monolithic Asian American culture; it would be more accurate to speak of Asian American cultures. Is it possible to create cultural symbols and expression that can convey the richness and complexity of Asian Audience?" "Film and video activists created media centers in Los Angeles, New York, San Francisco, Seattle, and Boston in the 1970s because Asian American had no access to mainstream television and film production. Media activists adhered to certain precepts for their works: 'The fist was that being Asian American transcended the experience of being solely Chinese, Korean, or Japanese American,' wrote Stephen Gong in Moving the Image: Independent Asian Pacific American Media Arts. 'The second was a belief in the power of the media to effect social and cultural change…Mangy foresaw the opportunity of replacing negative media stereotypes with more authentic and affirmative images.'" However, as Zia quoted Renee Tajima-Pena, a filmmaker who produced Who Killed Vincent Chin? and My America: "What still remained from the 1970s was the sense that we as Asian American artists were building a pan-Asian American culture from scratch."
In the end of the book, Zia cited the Washington Post over the incident of Wen Ho Li: "China's spying, they say, more typically involves cajoling morsels of information out of visiting foreign experts and tasking thousands of Chinese abroad to bring secrets home one at a time like ants carrying grains of sand. The Chinese have been assembling such grains of sand since at least the fourth century BC, when the military philosopher Sun Tzu noted the value of espionage in his classic work, The Art of War." Zia wrote, refuting the Washington Post's new China spying fantasy: "Students of history will recognize that the allusion to "ants" harks back to Cold War justification to drop nuclear bombs on China, whose people were likened to insects, ready to swarm into other countries.
History buffs will also recall that bitter rivals Athens and Sparta were locked together in the Peloponnesian Wars around the time that Sun Tzu was writing his classic; surely Western civilization had discovered the art of espionage by then. Indeed, the Bible makes several referenced to spies — centuries before Sun Tzu. But according to the "experts," the cultural predilection of China toward espionage turns all Chinese American and visiting China nationals, from students and tourists to business representatives and diplomats into potential spies for China." Zia finally expressed her sincere appealing for the right to have the same American dream as any other American ethnic groups have. She said: "All Americans have an interest in a fair society that upholds its promise of equality and justice. It is a time when emergent Asian Americans are reaching out boldly to other communities to share our drams"
Related Topics