Ap Human Geography Extra Credit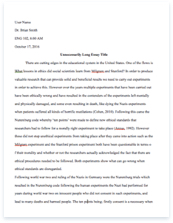 The whole doc is available only for registered users
A limited time offer! Get a custom sample essay written according to your requirements urgent 3h delivery guaranteed
Order Now
Culture did impact the main characters in some way, but it wasn't in major way. What truly played a big part in the characters lives was perseverance, trauma, and guilt. Amir witnessed his best friend Hassan get sexaully assaulted by Assef, the neighborhood bully. Amir just sat there and he watched Hassan get raped. Amir ran back to house and he pretended that he did not see anything and that nothing happen. The trauma from getting raped caused Hassan to close himself off from everyone especially Amir, because he knew that he had been watching, and it really took a toll on Amir as well. "Lately, every time Hassan was around, I was getting a headache…Hassan Milled About the periphery of my life after that. I made sure our paths crossed as little as possible, planned my day that way." Amir felt extremely guilty about what happened to Hassan, so he did not want to face him at all. He even asked Baba if they could get new servants. Later on in the book it was revealed that Hassan was shot dead by the Taliban and that Amir never got to apologize.
Amir lived with that regret until he is finally able to forgive himself. Amir goes through a lot in his life. He has to deal with neglect from his father, growing up without a mother, the taliban, separation from his best friend, and moving to the United States. While Amir was a young boy, he tried to cherish every moment that he had with his father because he did not get to spend time with him often. "We'd had a fleeting good moment-it wasn't often Baba talked to me, let alone on his lap-and I'd been a fool to waste it."  Amir believed that his father did not love him because he wasn't just like him, and he thought that Baba blamed him for his mother's death. Later on in the book Amir is no longer sad about his father, for he is angry now. It was revealed that Hassan was Amir's half brother. "How could he have lied to me all those years? To Hassan?… I was learning that Baba had been a thief.
And a thief of the worst kind, because the things he'd stolen had been sacred: from me the right to know I had a brother, from Hassan his identity, and from Ali his honor."  Amir is still coping with his guilt over Hassan when he returns to Kabul after living in the United States for about 20 years. "True, I hadn't made Ali step on the land mine, and I hadn't brought the Taliban to the house to shoot Hassan. But I had driven Hassan and Ali out of the house. Was it too far-fetched to imagine that things might have turned out differently if I hadn't." He tries to grant Rahim Khan's dying wish by retrieving Hassan's son Sorab, who has just lost both of his parents. "As it turned out Baba and I were more alike than I'd ever known. We had both betrayed the people who would have given their lives for us. And with that came this realization: that Rahim Khan had summoned me here to atone not just for my sins but for Baba's too.". Rahim Khan also believes that Amir is just like his father, but Rahim thinks that Amir can redeem himself.
"There is a way to be good again, he'd said. A way to end the cycle. With a little boy. An orphan. Hassan's son. Somewhere in Kabul."  When Amir tries to rescue Sorab from The Taliban, he is badly beaten by the his former foe Assef. Amir suffered from a ruptured spleen, punctured lung, broken ribs, and a cut right down the middle of his lip. But at the end of the day Amir was the one who was able to walk out of the battle, thanks to Sorab. Amir had gotten vengeance for Hassan. In conclusion, culture wasn't all that impacted the main characters. Amir suffered a lot of trauma in his life. He dealt with grief and guilt, but he never took "the easy way out". He showed perseverance in his times of hardships. And although The Taliban ruined his life, he did not let them.
Related Topics