An Attest to a Quote Critic review of 'Oedipus' of Sophocles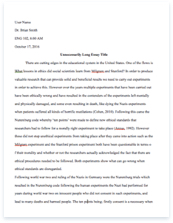 The whole doc is available only for registered users
OPEN DOC
A limited time offer! Get a custom sample essay written according to your requirements urgent 3h delivery guaranteed
Order Now
            "But perhaps "Oedipus" is that, all by itself. And the spendthrift transience of theatrical art makes it the more precious." – Christopher Rawson, Post-Gazette.com
            This quote from a review of the play Oedipus is merely true. From almost 24 centuries, Sophocles remained a living dead playwright of this play. Oedipus had been repeatedly acted by different actors, different nationalities, and different races in different places and theaters. Each of the plays portrayed only a story of a son who unknowingly killed his father and married his mother. The tragic plot of the play gives am embellish emotion to the audience by which no matter how many different people in the stage play the Oedipus, still, the story and the beauty of the play is the Oedipus itself.
            The differences of the actors, they are just the ones who adds color and additional value in the play. The way the actresses and the actors play their roles, it matters most is the essence of the story that had been established ever since the Oedipus was written. Sophocles, himself, had give the real and best motive and arts to the play he had written.
            The interpretation of the stage plays, nowadays, are just the revision and medium for keeping the legacy of the Sophocles immortal. As it is written down and acted, portrayed and imitated, in a nutshell, the Oedipus, the story itself, is the one that give itself elixir of life existence in literature, those modern plays, are just the medium of reincarnation.
Work Cited:
Rawson, C. (2006, Oct.9). "Stage Review: Superb set, fine acting give 'Oedipus' powerful punch." Post-Gazette.com online. Retrieved on July 25, 2007 from the website: http://www.post-gazette.com/pg/06282/728472-325.stm.
Related Topics